Deshaun Watson wants out of Houston, and the Texans are said to have moved on from their embattled quarterback. However, GM Nick Caserio has put a very high price on Watson. ESPN's Chris Mortensen reports that Caserio is asking for a combination of five high draft picks and quality players in any Watson deal (via Ben Volin of the Boston Globe).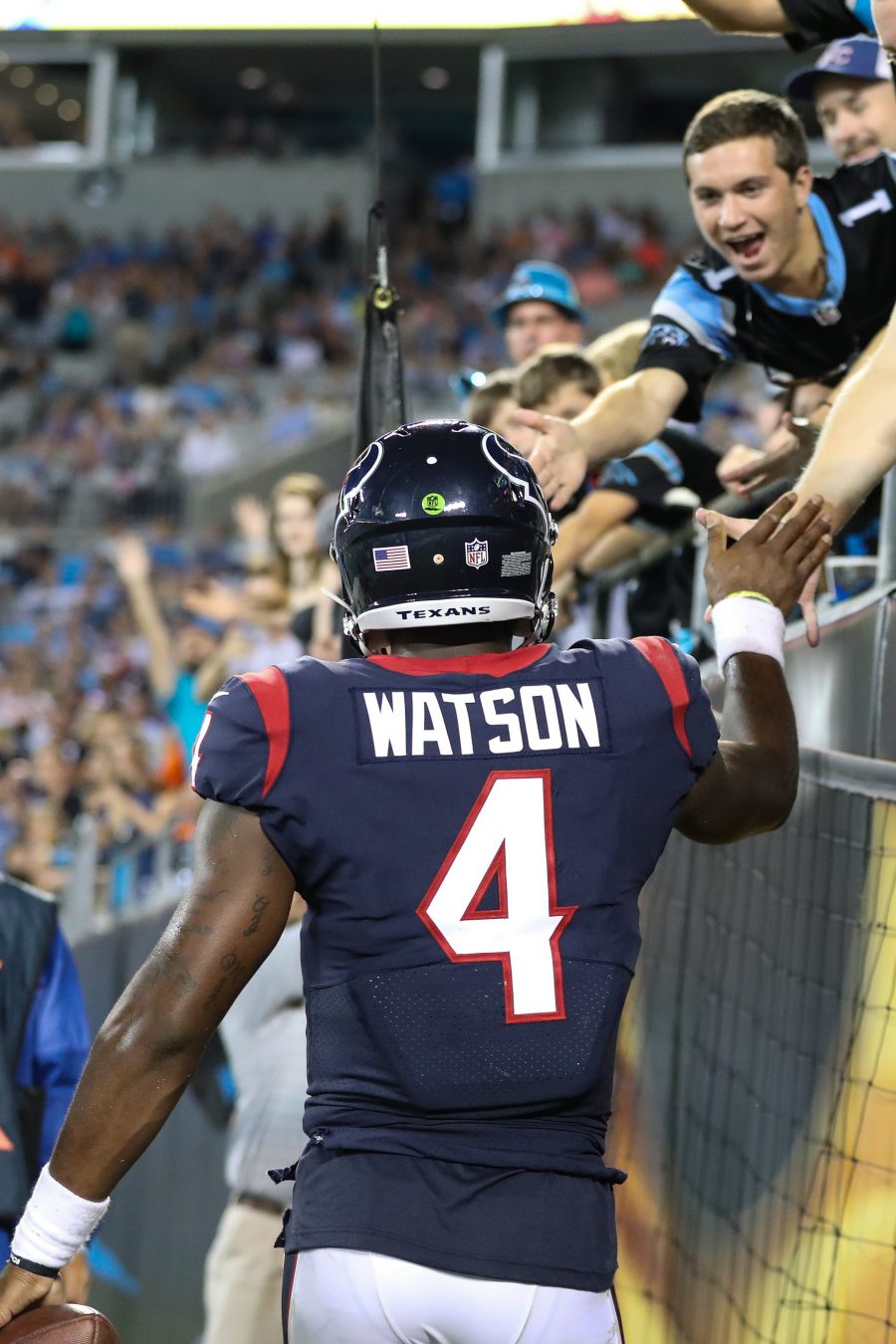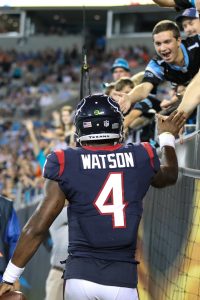 Although no team will pony up that kind of offer while Watson's status remains so uncertain, Caserio can afford to wait out the process. Watson's $10.54MM salary for 2021 is not untenable, especially for a club that will not be competing for a playoff spot. If Watson ends up on the Commissioner's Exempt list until his legal situation is resolved, Houston would be paying him that salary to sit on the sidelines, but even that wouldn't be a big deal for Caserio. As Volin observes, the rookie GM would happily pay out that money this year in order to maximize his return in a Watson trade in 2022.
Volin also notes that the team is taking efforts to protect its biggest trade chip. Watson reported to training camp to avoid the $50K daily fines mandated by the CBA, but his participation in practices has been light. He has been held out of team drills, and he worked as a scout team safety at one point.
Meanwhile, Tony Buzbee, the lawyer representing the 22 women who have filed sexual assault/sexual misconduct suit against Watson, issued a definitive denial of reports suggesting that the NFL has not been given access to speak to many of his clients.
"To suggest the NFL hasn't got enough information or has not been provided access, that's just demonstrably false. I think if you ask the NFL directly they would have to admit that," Buzbee said (via Mark Berman of Fox 26). "I don't know who the sources are or what they're saying, but I do know my staff has spent many, many, many hours voluntarily, because the NFL asked us to, and these women have went out of their way to provide information."
Photo courtesy of USA Today Sports Images.
Follow @PFRumors