Antonio Brown is in hot water once again. The receiver's former live-in chef told Rick Stroud of the Tampa Bay Times that Brown obtained a fake COVID-19 vaccination card to avoid the NFL's protocols.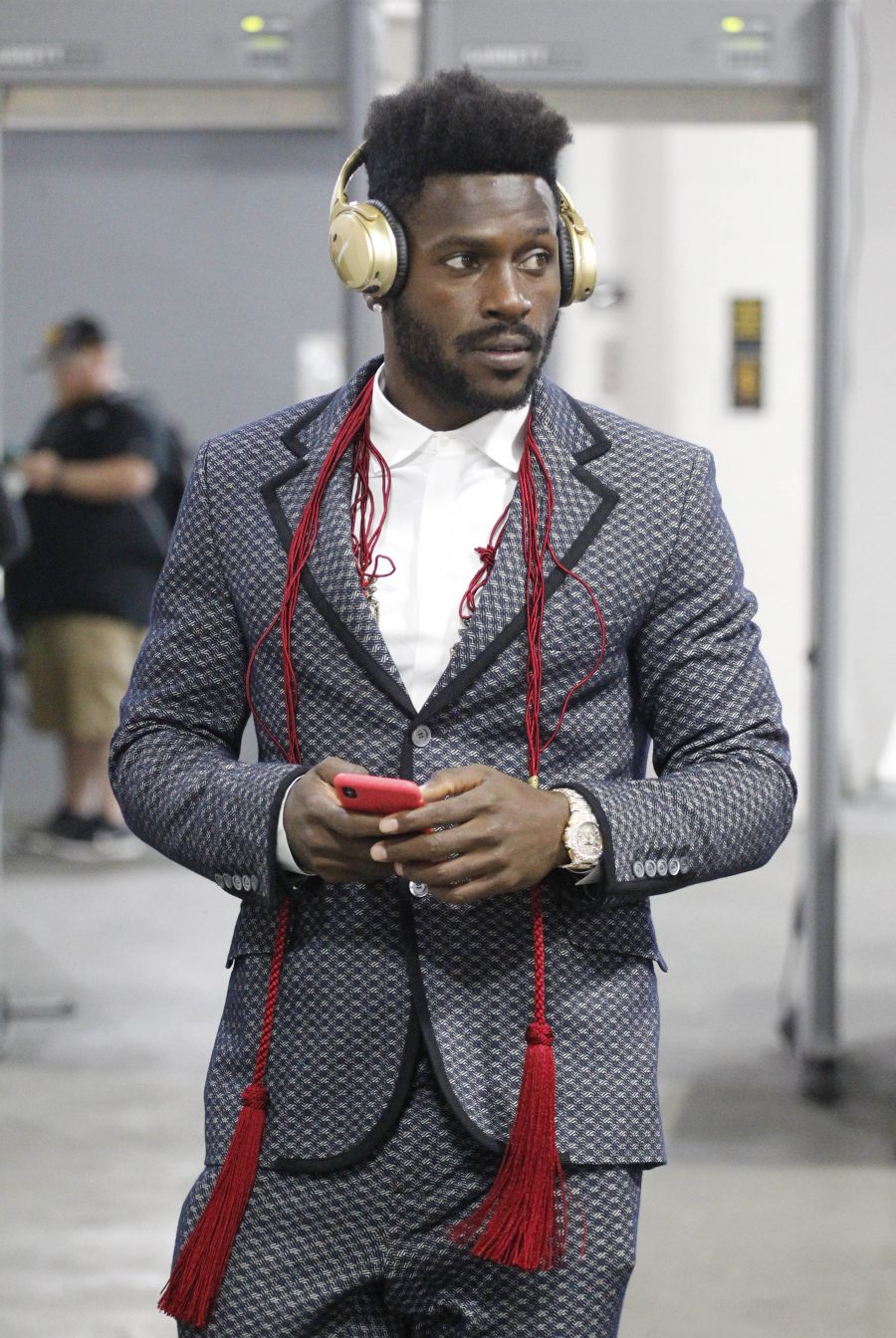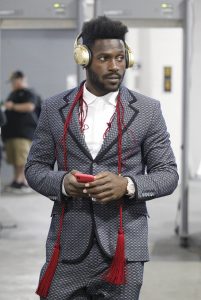 According to screenshots obtained by Stroud, Brown's girlfriend texted the chef offering $500 for a fake vaccination card. The chef was unable to complete the request, but he claims Brown showed off his fake card weeks later. A picture of the card was later sent by Tom Brady/TB12 guru (and trainer) Alex Guerrero to Buccaneers head trainer Bobby Slater for documenting, with neither individual being aware of the card's lack of authenticity. It's also worth noting that Brown and the chef had a falling out due to unpaid debts.
"After an extensive educational process conducted throughout our organization this past offseason highlighting the benefits of the COVID-19 vaccines, we received completed vaccination cards from all Tampa Bay Buccaneers players and submitted the required information to the NFL through the established process in accordance with league policy," the Buccaneers said in a statement. "All vaccination cards were reviewed by Buccaneers personnel and no irregularities were observed."
Brown's lawyer denied the allegations.
"Antonio Brown appreciates the severity of the pandemic, which is why he got the vaccine and supports everyone for whom it is advisable to get the vaccine," Sean Burstyn said. "Coronavirus has hit close to home as it took him out of a game. He is healthy, vaccinated, and ready to win another Super Bowl…One of the worst parts of the pandemic has been a movement to cast doubt on our country's vaccination programs with baseless, vindictive tabloid gossip."
NFL's VP of communications Brian McCarthy told NFL Network's Ian Rapoport that the league is "aware of the report and have been in contact with the club" (Twitter link). The NFL is also reviewing the matter.
These are some pretty serious allegations, and the matter would be reviewed under the NFL's personal conduct policy (per Auman). The fake vaccination card could also be "handled as a federal criminal offense." For comparison's sake, in the NHL, San Jose Sharks star Evander Kane was suspended a quarter of the season for using a fake card. The NFL previously handed out fines to the Packers organization and Aaron Rodgers following an investigation into their handling of COVID-19 protocols. Brown also isn't a stranger to league discipline; he was suspended eight games last season for violating the league's personal conduct policy.
Brown missed a game earlier this season after testing positive for COVID-19, and per Auman, Brown had to deal with the 10-day waiting period reserved for unvaccinated players (vs. vaccinated players, who need to be asymptomatic and return two negative tests 24 hours apart).
Photo courtesy of USA Today Sports Images.
Follow @PFRumors