During Jim Harbaugh's final days as 49ers head coach, the Raiders placed him atop their list. Harbaugh ended up trekking to Michigan, leading Jack Del Rio to Oakland, during that 2015 offseason. Seven years later, the Raiders may be back in the Harbaugh mix.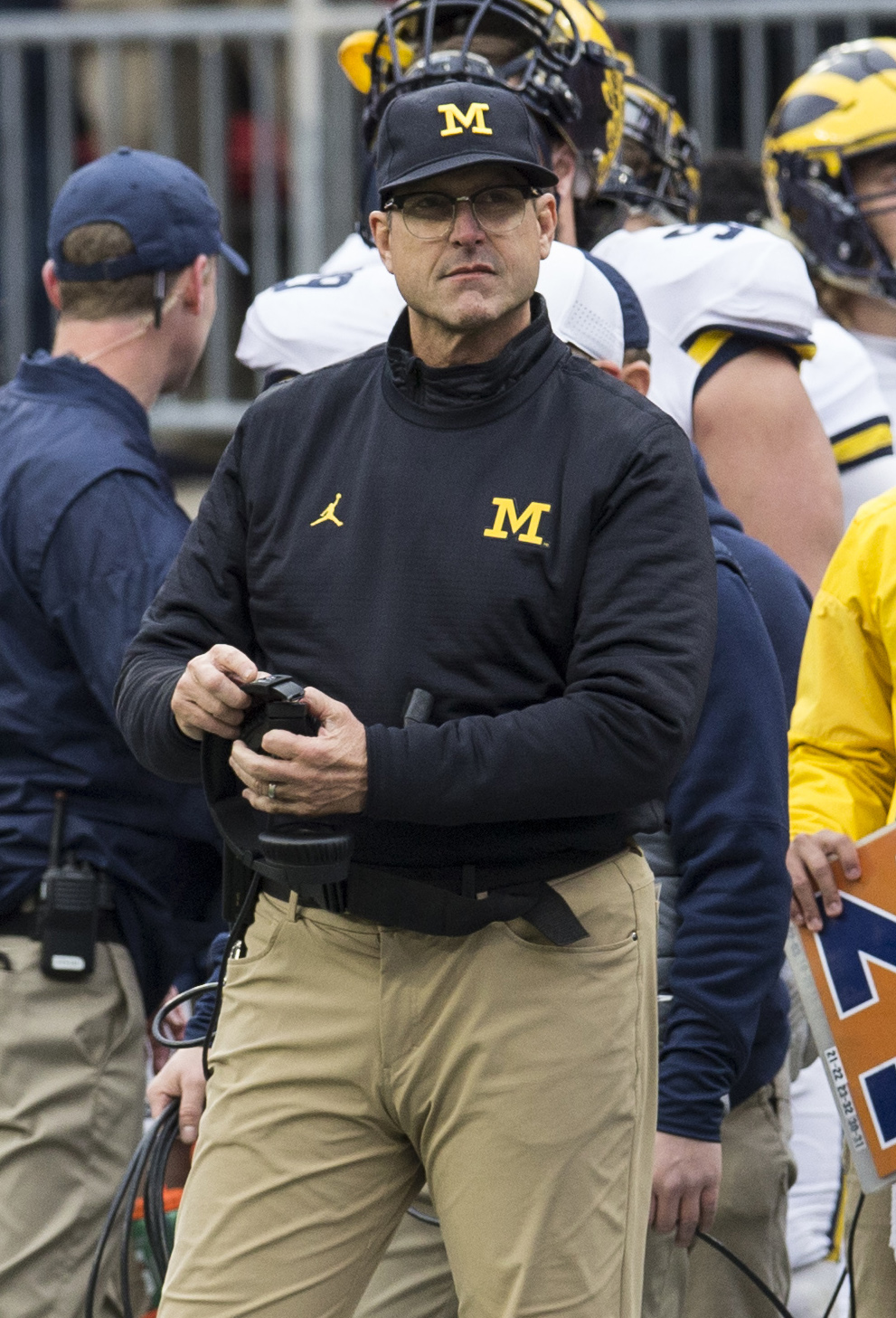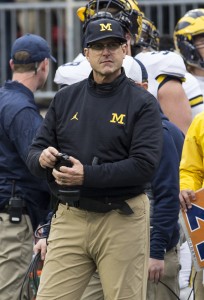 The Raiders and Harbaugh have been connected for a few weeks now, Albert Breer of SI.com notes, and Ian Rapoport of NFL.com adds (video link) that the current Wolverines HC is expected to be interested in becoming the next Raiders leader. While this should be taken with a grain of salt, since Harbaugh surfaces in NFL coaching rumors annually, the longtime HC did begin his coaching career with the Raiders.
Prior to becoming a successful college head coach, the former NFL quarterback was Oakland's QBs coach from 2002-03. That '02 season ended with Rich Gannon winning MVP honors and the Raiders in Super Bowl XXXVII. Following the '03 season, Harbaugh became head coach at the University of San Diego. That led to his Stanford gig and re-emergence on the NFL radar. Harbaugh, 58, has not exactly been off the NFL grid since returning to his alma mater, but there could be more smoke here.
Ahead of Harbaugh's initial Michigan agreement, the Raiders offered more money and were prepared to make him the NFL's highest-paid HC. Initially given an $8MM-per-year contract at Michigan, Harbaugh saw his salary slashed to $4MM as part of an incentive-laden deal last year. While Harbaugh said publicly the contract adjustment was "no big deal," Breer adds, understandably, the veteran coach was not pleased with the pay cut. Harbaugh only accepted Michigan's latest offer after exploring an NFL return with the Jets and Chargers last year.
After Michigan beat Ohio State for the first time in Harbaugh's tenure, the seventh-year Wolverines HC led the team to the College Football Playoff for the first time. Georgia dispatched the Big Ten program easily in the semifinals. This coming after Michigan went 2-4 in 2020's pandemic-truncated season, however, represented tremendous growth for the Wolverines.
The Raiders did not join the Jaguars in going through early HC interviews, with Breer adding the team sticking with interim coach Rich Bisaccia is not out of the question. The Raiders have a chance to clinch their first playoff berth in five years Sunday.
Follow @PFRumors