SEPTEMBER 25: Per Ian Rapoport of NFL.com, who cites sources informed of the Panthers' thinking, team owner David Tepper is planning to remain patient with Rhule, and no coaching change is imminent at this time. The fight and effort that Rhule's charges have displayed is working in his favor, although Rapoport is clear that improvement will need to happen sooner rather than later in order for Rhule to remain in his post.
Rhule is 10-25 as an NFL head coach, and under his watch, the Panthers are 1-25 in games in which they allow 17 or more points, the worst mark in the league since Rhule was hired in 2020.
SEPTEMBER 24: The 2022 season always seemed like it was going to be a make-or-break year for Panthers head coach Matt Rhule. Following an 0-2 start to the season, some league sources already believe the coach will be ousted sooner than later. Jason La Canfora of the Washington Post opines that Rhule will be coaching college football by the start of the 2023 season.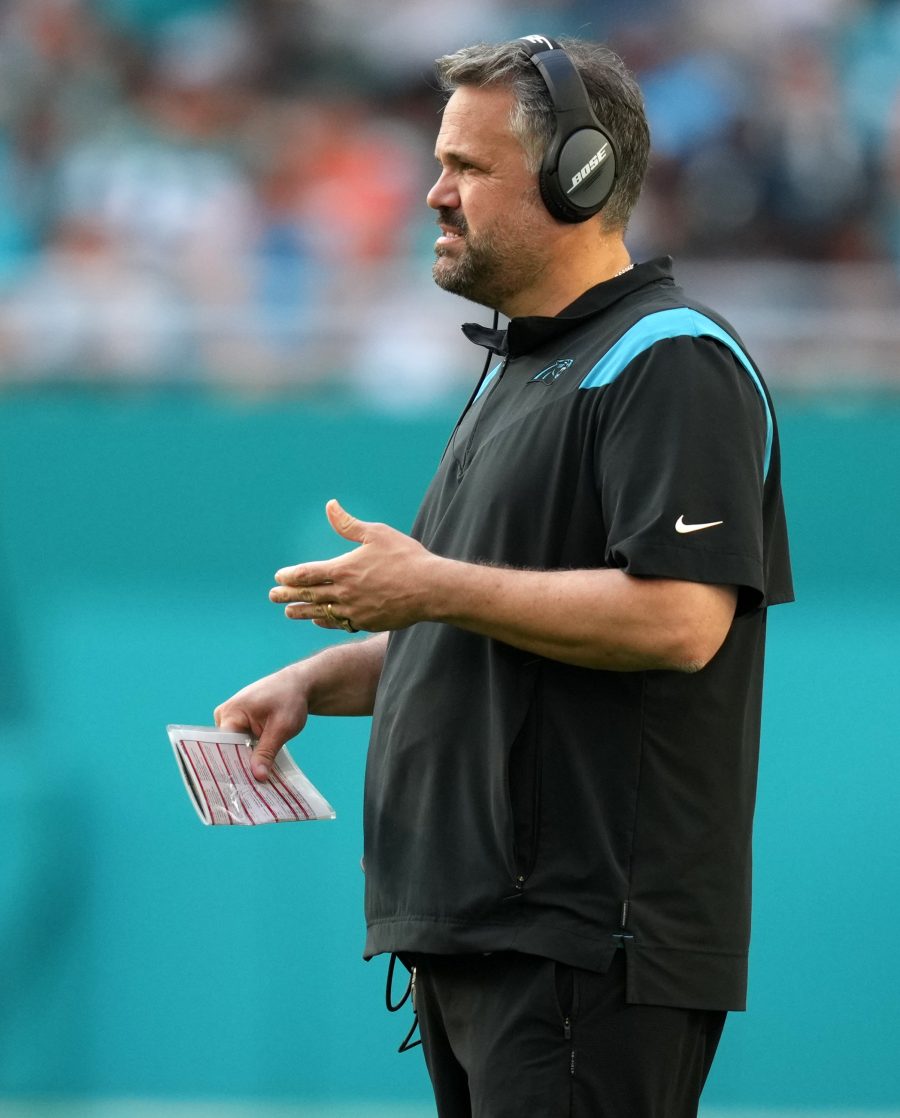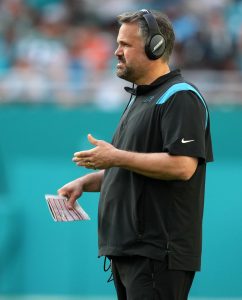 Further, multiple agents pointed to the Panthers as the first franchise to have a coaching vacancy this season, with some already considering which of their clients would be best for the gig. Meanwhile, "two high-ranking NFL officials" don't think Rhule will be sticking around for much longer; one estimated that the coach would need an insane winning streak to keep his job, while another guessed that Rhule will be canned before the Panthers' Week 13 bye.
Of course, this isn't all that shocking considering Carolina's lack of success with Rhule at the helm. After going 5-11 during his first season as head coach, the Panthers went 5-12 in 2021. Last year's iteration of the team was 5-5 in mid-November, but the Panthers closed out the campaign with a seven-game losing streak. Tack on the team's two losses this season, and it's been a bit since the Panthers earned a W, and that's already led to whisper of Rhule's demise.
Rhule got his first head coaching opportunity at Temple in Philadelphia, where he had spent years as an assistant under Al Golden. He took his first Power 5 opportunity as the head coach at Baylor, following the scandal that led to Art Briles's dismissal. He took the Bears from 1-11 in his first season to 11-3 in his third season and rode that success straight to the NFL.
A handful of league sources told La Canfora that Rhule was ready to jump at the LSU gig when it opened up about a year ago. Even if the coach can't secure a job of "that magnitude," the reporter notes that Rhule's name was quickly tossed around as a candidate for the Nebraska job following Scott Frost's dismissal. La Canfora also expects Rhule to continually be connected to college vacancies over the coming weeks, and if the Panthers continue to struggle, it might not take a whole lot for him to jump ship…and it doesn't sound like anyone from the Panthers organization would stop him.
Follow @PFRumors