The Texans enter the offseason once again needing to find a new head coach, after they dismissed Lovie Smith last week. That move marked a second straight one-and-done year on the sidelines in Houston, and added to the tumult the organization has dealt with since the Bill O'Brien era came to an end.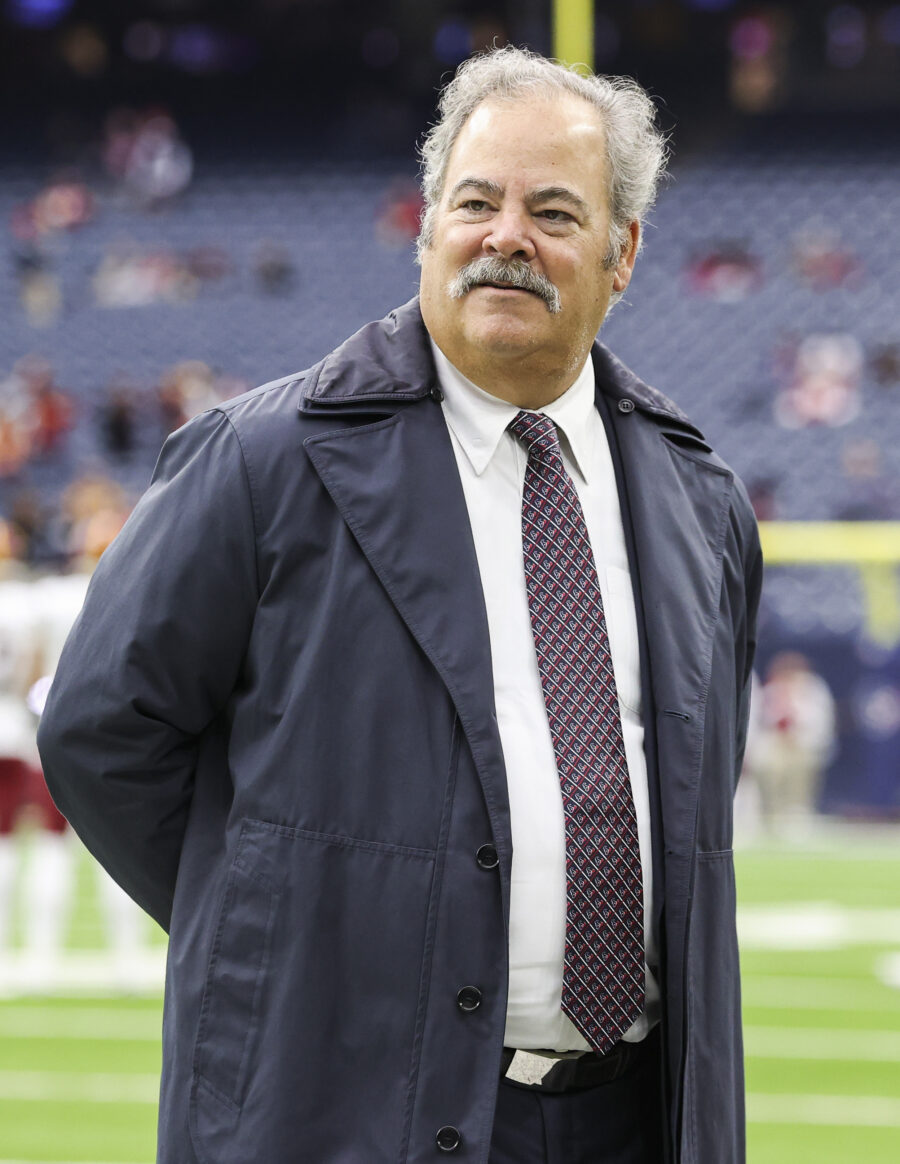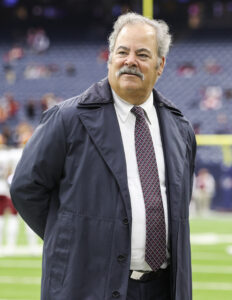 The latter was fired during the 2020 season, and replaced on an interim basis by Romeo Crennel. That led to an underwhelming stint with David Culley last year, and then the unorthodox process by which Smith was installed as head coach after serving as the team's defensive coordinator. Overall, the Texans have gone 11-38-1 over the past three years and have plenty of roster holes to fill as they continue their rebuild.
The team's search for what they hope will be a long-term hire on the sidelines will take on a slightly different look this time. Aaron Wilson of KPRC2 details how owner Cal McNair will use a more hands-on approach during the selection process, a departure from his stance in previous years which left general manager Nick Caserio at the forefront of Culley's and Smith's respective selections.  
"Now we're committed to getting this one right," McNair said. "I have full confidence in Nick. He has led our football operations through a difficult stretch and continues to prove he is an elite talent evaluator. We talk constantly and have a plan for this process that we'll execute together over the next days and weeks. For this hire, I'll be taking on a more active role in the process."
Caserio himself has also said the 2023 hiring process will be more comprehensive in terms of the personnel involved. He noted the organization's intention of "implementing some different techniques and tactics" and receiving input from a larger number of voices in the building. That admission comes at a time when changes could be coming in the front office. CBS Sports' Josina Anderson reports (via Twitter) that "due diligence background and research" is ongoing regarding Texans personnel, though any moves will likely not threaten Caserio's job security.
As for the HC vacancy, one factor to watch could be the latter's background in New England. Albert Breer of Sports Illustrated reports that McNair would be "leery" of hiring a coach with Patriots ties, in light of Caserio's experience with the team. That could hurt the candidacy of, for instance, Jerod Mayo and Brian Flores, and at least partially explain why neither of them have been connected to this year's Texans vacancy.
In spite of the uncertainty surrounding Houston's future, McNair remains optimistic. "We know the last two seasons have not been what we had hoped for, but we're committed to building a program that's successful long-term," he said. "We've dealt with unprecedented circumstances over the last several years, but we're excited about our future and where we're headed."
Follow @PFRumors