Eyeing his 14th professional season, 49ers offensive lineman Trent Williams is considering hanging up his cleats. Following another deep playoff run that ended in disappointment, the 49ers All-Pro offensive lineman admitted that he's contemplating retirement.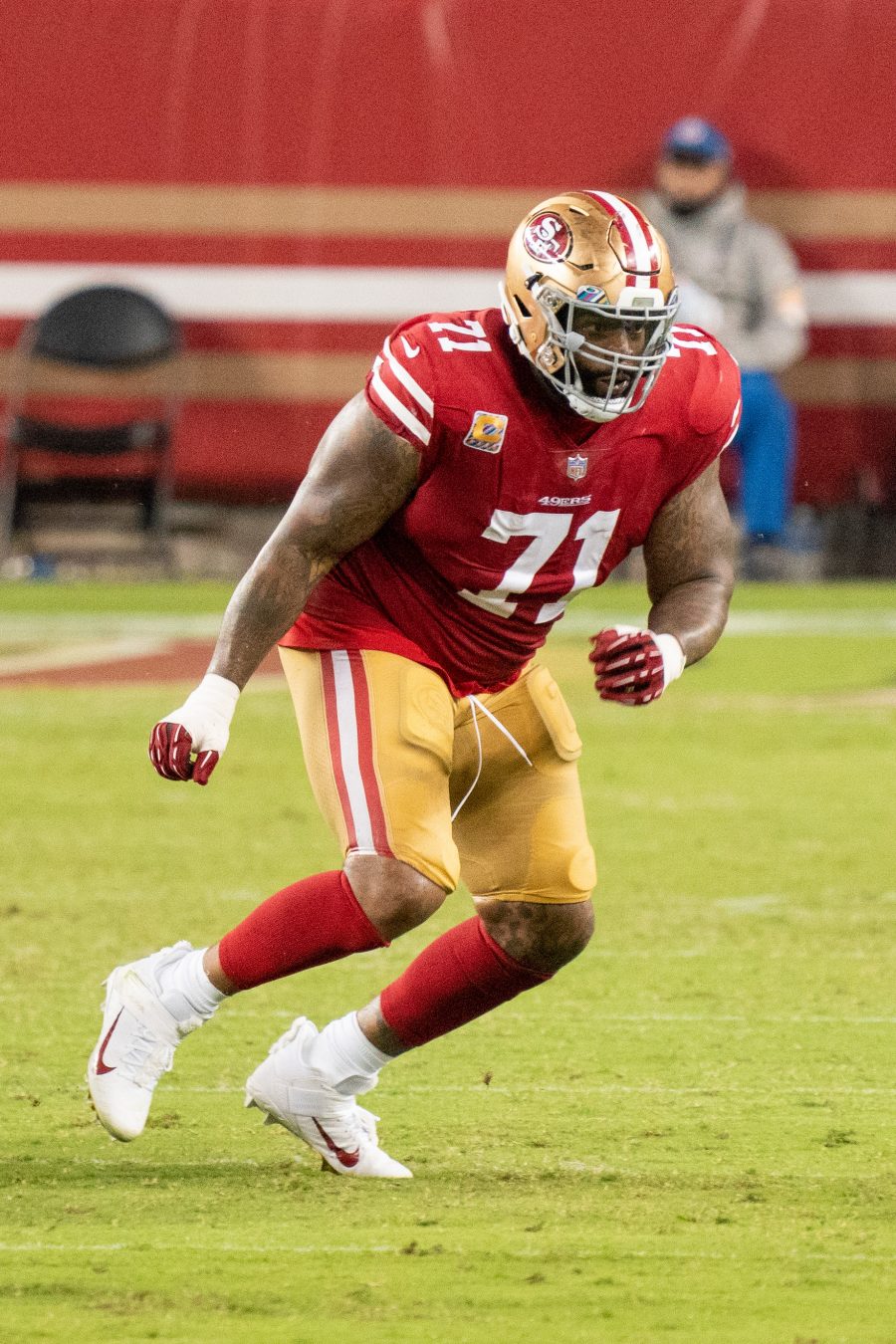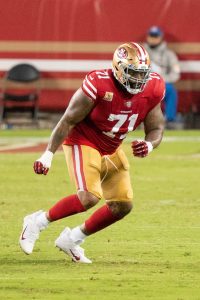 "It's a long season," Williams said (via Eric Branch of the San Francisco Chronicle). "And having two long seasons back-to-back, it does get pretty grueling for a 34-year-old guy like myself. I'll be 35 when the (2023) season starts. You do kind of think about what's life like after football. I've done this every year of my life since the second grade.
"You do get to that age, especially at the end the year like this, as exhausting as it was. And still not getting quite where you want to be. I get it. You get to that age, But, honestly, I'm just taking it one day at time and we'll see how that goes going forward."
Williams hasn't shown any signs of slowing down. This past season, he earned his second-straight first-team All-Pro nod and his third-straight Pro Bowl appearance. While he told Branch that he's still able to generate hype for playoff games, he acknowledged that the monotony of the regular season is starting to get tiresome. When asked about the lineman's comments, 49ers coach Kyle Shanahan opined that Williams was simply reflecting on the season vs. seriously contemplating retirement.
"If everyone had to do a press conference and talk for a while after these games, I'm sure we'd say a lot of things that didn't tell you guys exactly everything that's going to happen for the next eight months, but I didn't read his words as that's a big thing for him," Shanahan said (via Jacob Hutchinson of KNBR.com). "I know Trent loves football. I know it's very hard at his age, in any situation, to do what you do for that long and come up short, but I'd be really surprised if Trent wasn't fired up in a few weeks."
Williams has plenty of financial incentive to stick around the NFL. He inked a six-year, $138MM deal with San Francisco in 2021 and is set to earn close to $40MM in base salary over the next two years.
The offensive lineman isn't the only 49ers veteran who's discussing his NFL future. However, unlike Williams, kicker Robbie Gould is making it clear that he wants to stick around.
"I'm nowhere near retiring," Gould said (via Matt Maiocco of NBC Sports Bay Area on Twitter). "I got a lot left to do from a career perspective–No. 1 being winning a Super Bowl. And, two, I'm pretty close to a lot of milestones I think would be pretty neat to be able to accomplish."
The 40-year-old kicker has spent the past six seasons in San Francisco, connecting on 87.5 percent of his field goal attempts. Gould connected on 27 of his 32 field goal attempts this past season while also setting a career-high with 50 extra point makes. A strong 2023 season could put Gould in the top-five on the all-time field goals list.
Follow @PFRumors