The longest-tenured coach on the Steelers' staff, John Mitchell announced his retirement Wednesday. The Steelers announced the assistant head coach, who has been with the franchise since 1994, will not return in 2023.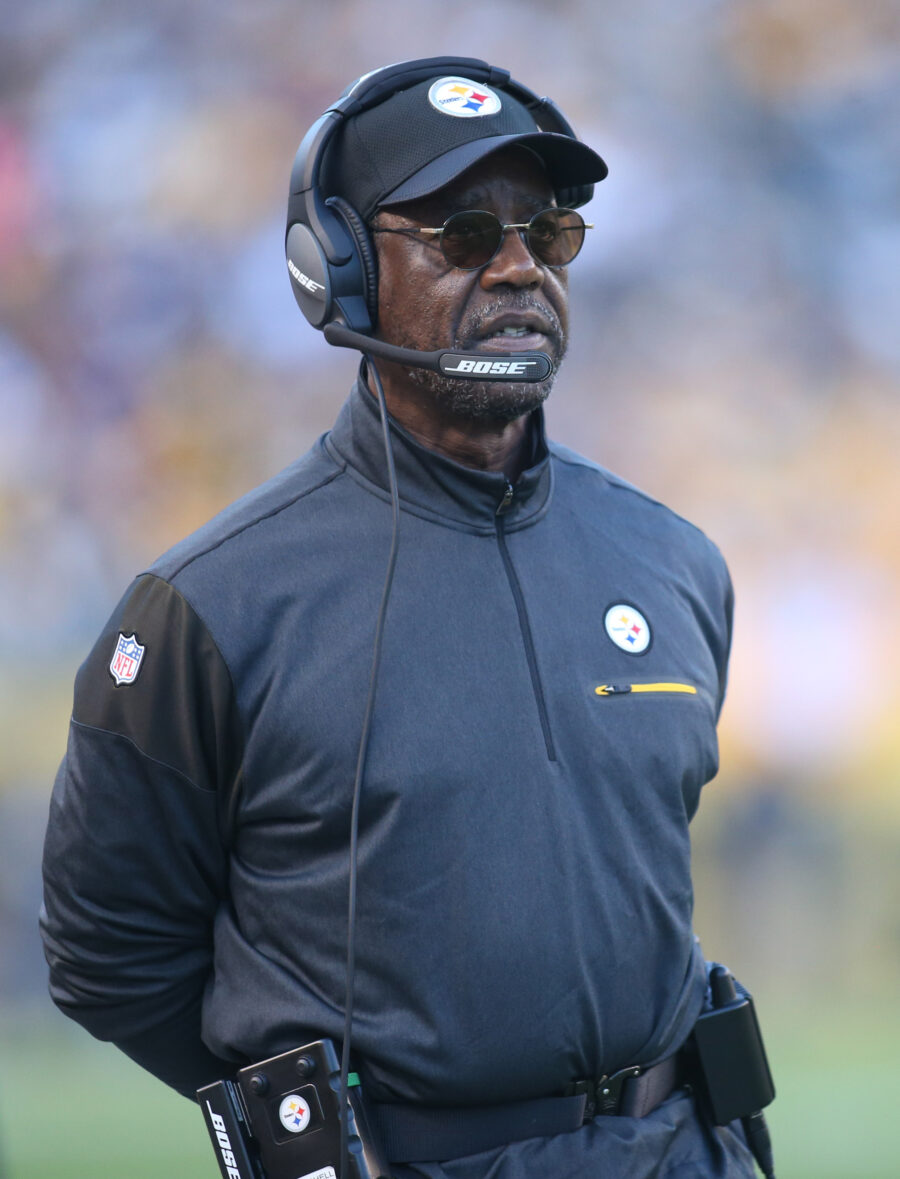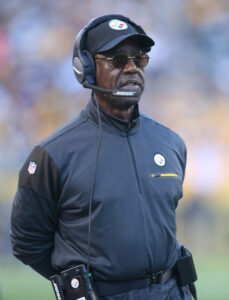 Mitchell, 71, has been an NFL assistant since 1991, when he joined Bill Belichick's Browns staff. He signed on to be the Steelers' defensive line coach under Bill Cowher in 1994 and continued to work in that role for most of his Pittsburgh tenure. This will obviously mark a significant change for the Steelers. Mitchell has been in coaching at the pro or college levels for 50 years.
"I'm grateful to the Rooney family for the wonderful opportunity to coach and work for the Steelers for nearly 30 years," Mitchell said. "It was truly an honor. I'd also like to thank Coach Tomlin for giving me the opportunity to stay with the franchise when Coach Cowher retired. I will treasure my time in Pittsburgh and appreciate everyone affiliated with the organization."
A former running back, Mitchell carved out a memorable legacy as a player as well. Mitchell was the first Black player to play football for Alabama, breaking that barrier in 1971. He also became the first Black All-American for the team. Shortly after his playing career ended, Mitchell became Bear Bryant's first Black assistant coach. Mitchell remained in the college ranks for many years, with a USFL tenure breaking up that run, before signing on with the Browns in 1991.
Mitchell oversaw the likes of Cameron Heyward, Stephon Tuitt, Aaron Smith and Casey Hampton during his time with the Steelers, who rode elite defenses to Super Bowl trips in 1995, 2005, 2008 and 2010. The Steelers ranked in the top 10 against the run 17 times during Mitchell's 24-year stay as defensive line coach, slotting first in that department on five occasions. Mitchell stepped away from that post after the 2017 season but continued with the team in an AHC capacity.
"Coach Mitch has been a pivotal member of the Steelers organization, in a variety of roles, for the better part of 30 years," Steelers president Art Rooney II said. "When you consider his path, as both a player and coach, Mitch created opportunities in football for young Black men that quite honestly didn't previously exist. He has left an imprint on this franchise, and the sport and culture of football, that will continue well beyond his retirement."
Follow @PFRumors