Derek Carr isn't happy with how his Raiders tenure came to an end. With questions surrounding his future in Las Vegas, Carr was benched for the Raiders' final two games of the 2022 season. That decision truly marked the end of Carr's nine-year stint with the organization, and the quarterback was ultimately cut in February.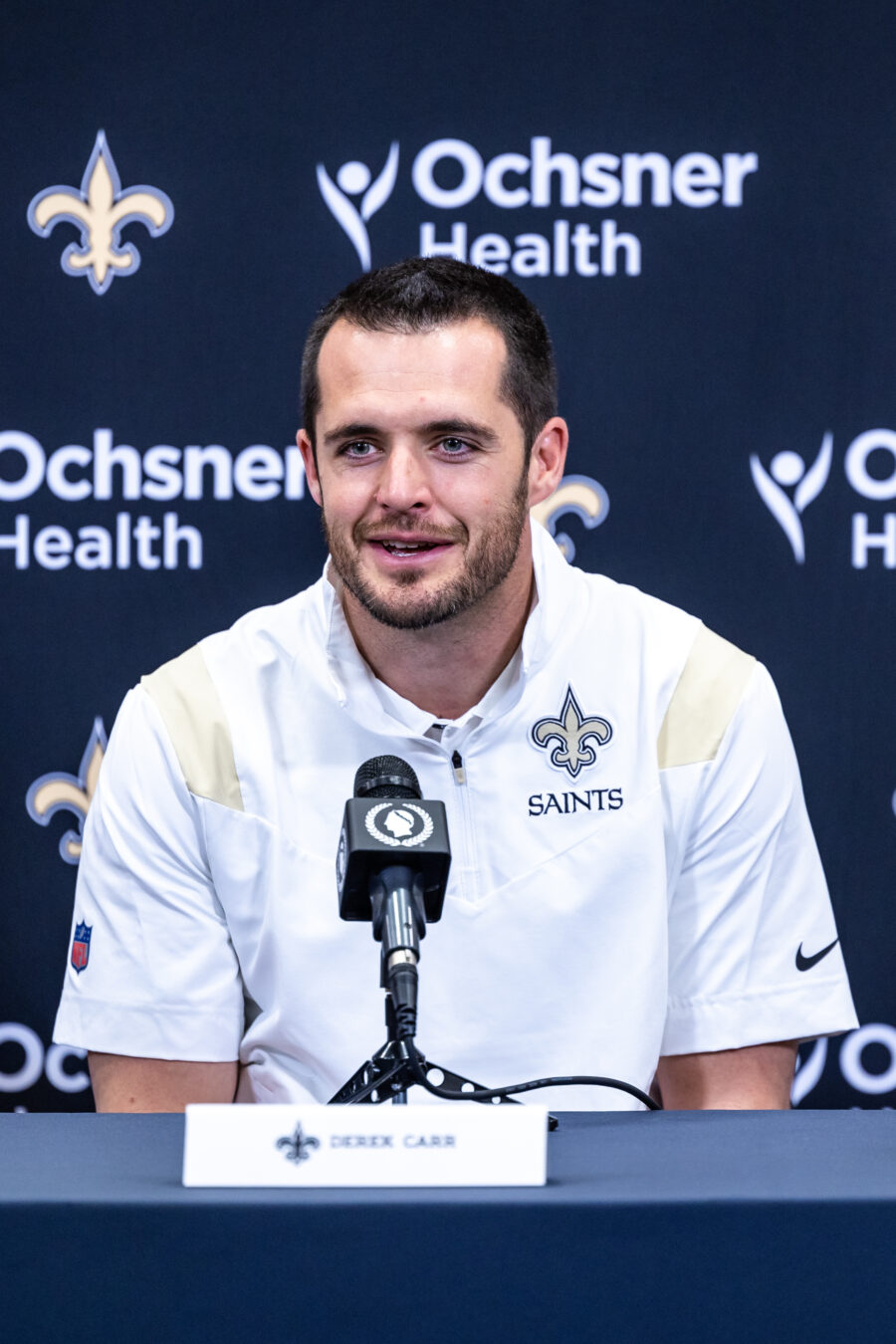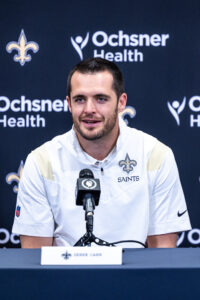 The veteran has since caught on with the Saints, and he told Anthony Galaviz of the Fresno Bee that his experience at the end of the 2022 campaign is motivating him heading into 2023.
"I was, for lack of a better term, I was very upset; I was mad," he said. "You spend nine years in a place, you have all the records and you can play at a high level and for something to get in the way, whether it was whatever reason, money related or whatever, injury related, I would have said I don't even want the money, just to play two more times in front of our fans. I didn't get that opportunity. So it definitely lit a fire inside me to keep going."
The Raiders gave Carr a long leash after selecting him in the second round of the 2014 draft. The Raiders would only have a winning record in two of the next nine years, including a 2016 campaign where Carr went 12-3 as a starter but was sidelined for the team's eventual playoff loss. When all was said and done, Carr only got into a single playoff game during his tenure with the Raiders, and he started 142 of the team's 146 regular season games.
Over the quarterback's nine-year tenure with the team, the Raiders went through six head coaches (including two interim HCs). Without any postseason success, Carr understood that he'd eventually be on the hot seat
"If you win more games and you keep being productive, you stay there forever," Carr said. "But we didn't win enough games and that's the kind of stuff that happens with all the turnover of coaches; with all the different things. Eventually, the last guy in the room is usually going to be out at some point. And that's really what happened.
"I've survived about 20 coaches and that's how it goes and it is what it is."
The Saints have been seeking some stability at the quarterback position since Drew Brees retired following the 2020 season. Neither Jameis Winston nor Andy Dalton did enough in 2022 to dissuade the front office from pursuing an upgrade, and Carr is optimistic that he can help the Saints compete for a playoff spot in 2023.
"There's a lot of work and we have a tough division that we are going to have to compete against and we're excited about the challenge," he said.
Follow @PFRumors