With three years of service time under his belt, Vikings wide receiver Justin Jefferson is now eligible for an extension. As Mike Florio of Pro Football Talk notes, Jefferson has been staying away from the club during offseason workouts as part of his efforts to land what could be the richest WR contract in league history.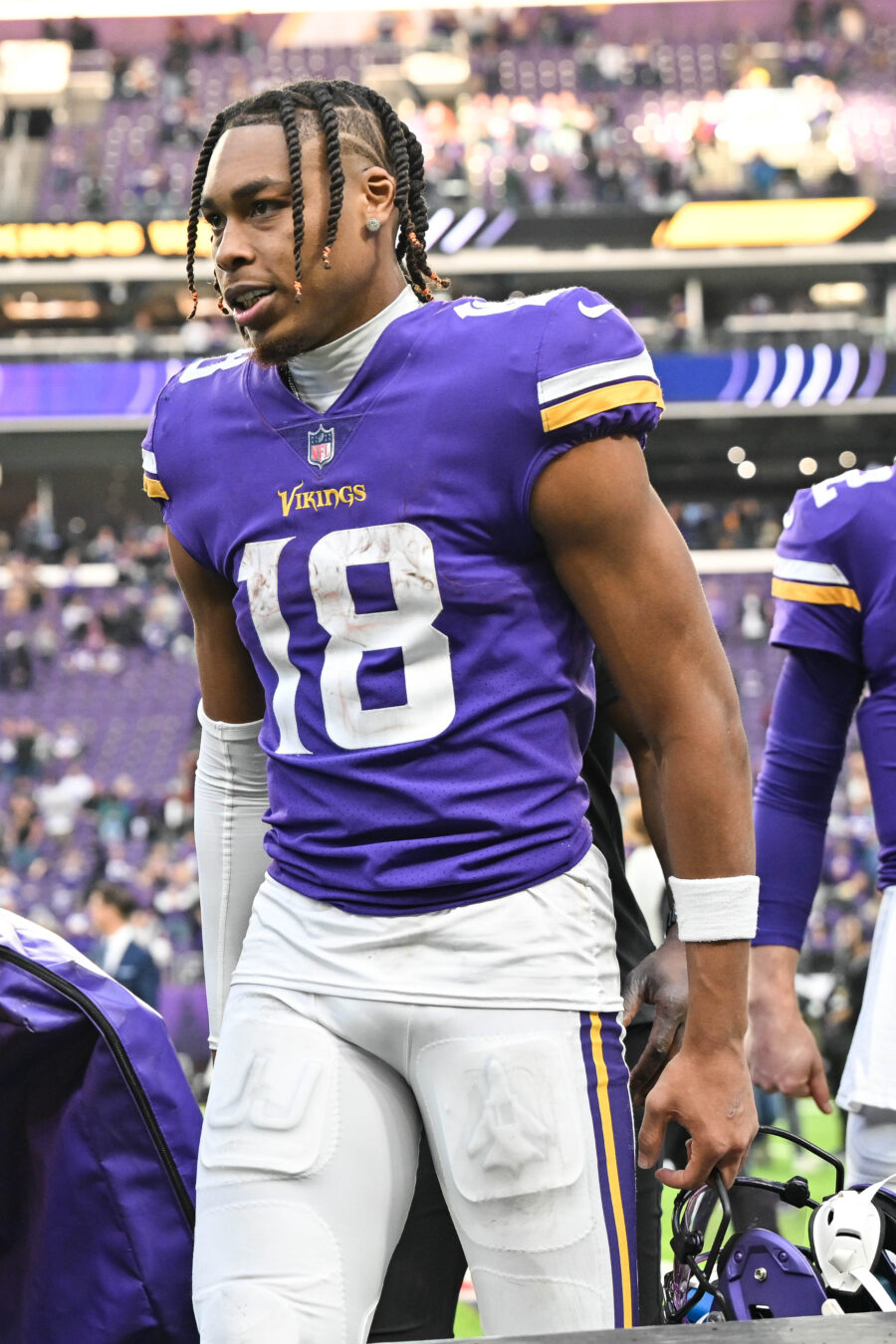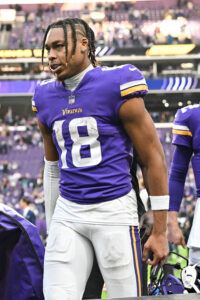 The Dolphins made Tyreek Hill the first (and currently only) $30MM/year wideout, though that number is inflated by an untenable $43.9MM salary in 2026, the final year of Hill's contract. At that time, there will be no guaranteed money left on the deal, so player and team will either have to agree to an extension/restructure, or Hill will simply be released.
Given Jefferson's age (he will turn 24 this month) and remarkable production over the first three seasons of his professional career, the reigning Offensive Player of the Year has grounds to demand a contract featuring a "legitimate" $30MM AAV. He also has a good chance to top the $75MM of practical guarantees that the Rams authorized for Cooper Kupp almost exactly one year ago.
The problem, according to Florio, is that Minnesota generally prefers to include in its contracts injury guarantees that do not become fully guaranteed until the year the money is due. In other words, as long as the player stays healthy, the Vikings can extricate themselves from the deal with relative ease.
Of course, given the importance of the quarterback position, Minnesota made an exception for Kirk Cousins. It stands to reason that the team would do the same for Jefferson, who not only plays a premium position, but who is arguably the best player at that position despite his youth. Florio asked a source involved in the Jefferson negotiations if the Vikings' structural preferences would become an issue, and the source simply replied, "we'll see."
At this point, there is no reason to think that the two sides will ultimately fail to reach an accord. It just may take awhile to get there, which is often the case with highly-lucrative contracts, especially those that could set a new benchmark at a certain position.
Indeed, while a Jefferson extension is reportedly a top agenda item for the Vikings, head coach Kevin O'Connell recently suggested that there is still a great deal of work to be done.
"I don't know if I'd put a timeline on it," O'Connell said last month. "I just know that, you know, we very much are looking forward to having Justin play here for a really long time. … I look forward to when we get that done and we can move forward knowing that Justin's going to be here for the long term and we will get that done. Justin knows, his representation knows exactly how we feel about him."
In 2022, Jefferson led the league in receptions (128) and yards (1,809). He also tallied eight receiving touchdowns and threw in a rushing score for good measure. He finished fifth in MVP voting.
Follow @PFRumors