Justin Pugh said recently he was interested in rejoining the Giants. Issues along New York's offensive line now have the team looking into a reunion.
The Giants brought in Pugh for a workout Wednesday, Field Yates of ESPN.com tweets. Since they are stationed in Arizona after their Cardinals matchup — due to the Thursday assignment in San Francisco — Pugh made for a logical workout, as the five-year Cardinals guard still lives in Arizona.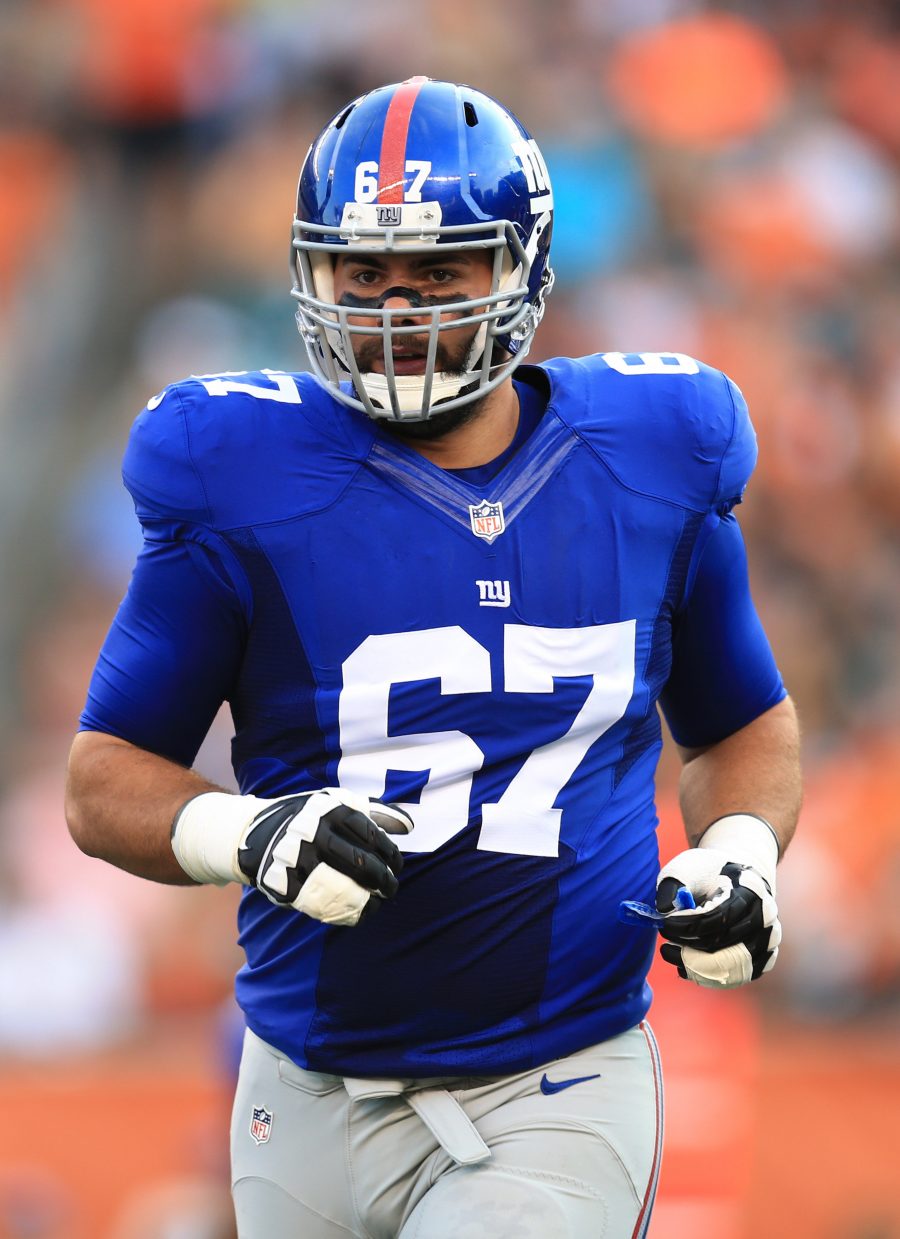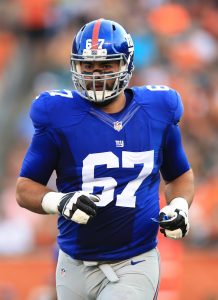 Pugh, 33, last played for the Giants in 2017, closing out a five-year tenure with the team. The Giants drafted Pugh in the 2013 first round but let him walk during the 2018 free agency period, when he signed with the Cardinals. Working as a full-time guard starter in Arizona, Pugh saw his on-field run in the desert end after an October 2022 ACL tear. The Syracuse alum has been cleared and said he had been in talks with a handful of teams last month. The 10-year veteran has made 119 career starts.
Big Blue declared left guard Ben Bredeson out due to a concussion he suffered against the Cardinals on Sunday. The Giants had benched veteran right guard Mark Glowinski prior to the Bredeson injury, inserting the untested Marcus McKethan into the lineup. The Bredeson setback led to Glowinski returning. The Giants will face the 49ers without Bredeson or left tackle Andrew Thomas, who will miss a second straight game due to a hamstring injury.
Pugh played both tackle and guard while in New York, settling in as an inside blocker toward the end of his tenure with the team. The Cardinals gave Pugh a five-year, $44.8MM deal in 2018. After helping the Cardinals snap a playoff drought in 2021, Pugh considered retirement. But he returned for the final year of his contract last season. That campaign ended after five games.
The Giants held a lengthy three-way guard battle in camp, pitting Glowinski, Bredeson and Joshua Ezeudu against each other for the two starting spots. With the likes of Nick Gates and Shane Lemieux out of the picture, the Giants went with Bredeson opposite Glowinski. But Bredeson suffering a concussion during a game in which the team benched Glowinski — a 2022 free agency addition — does not paint the picture of stability up front for the team. Ezeudu, a 2022 third-round pick the team expected to win one of the guard jobs, replaced Thomas at left tackle in Week 2.
Follow @PFRumors