Much of the Dolphins' success this season has been attributed to a roster featuring a number of high-profile players. Less heralded contributors have played a role as well, though, and a few of them could have new contracts in place down the road.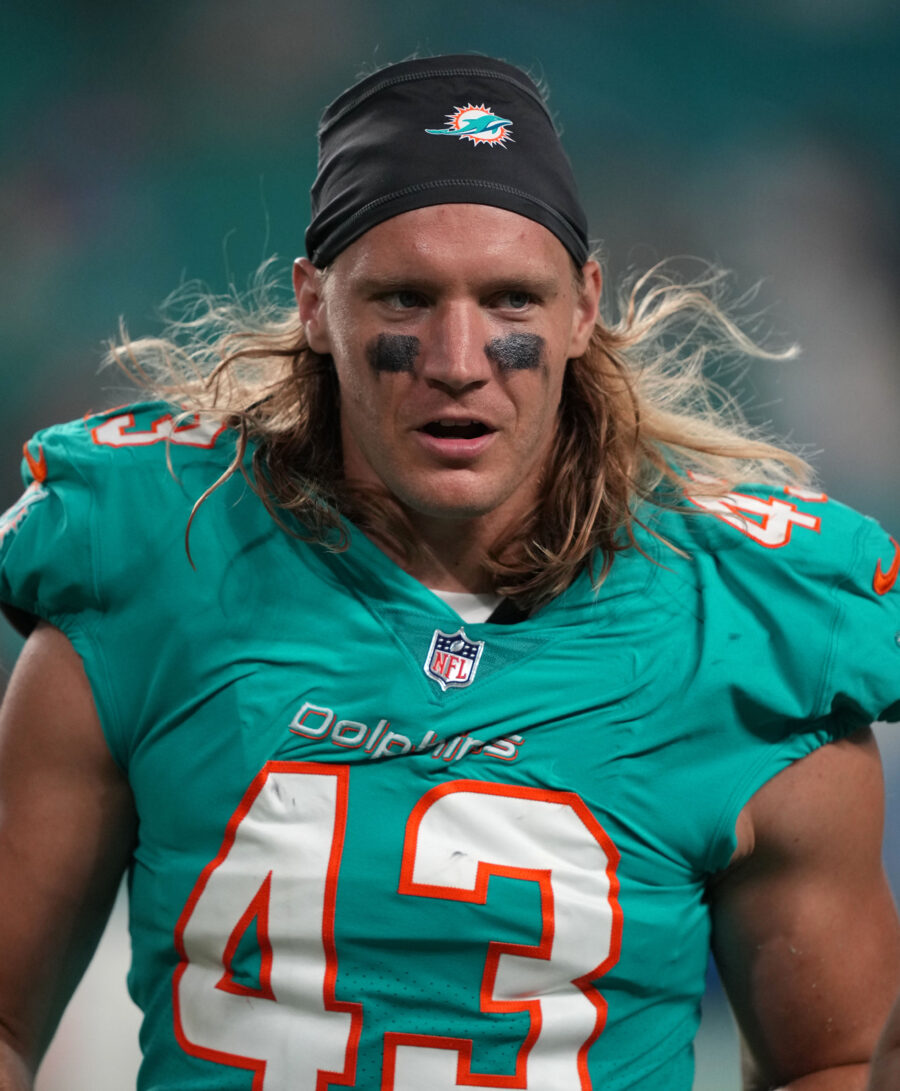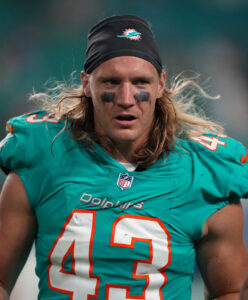 In a breakdown of potential extension candidates, Barry Jackson of the Miami Herald identifies edge rusher Andrew Van Ginkel and right guard Robert Hunt as names to watch. Both players are set to reach free agency in the spring, with the former having inked a one-year deal this past March to remain in Miami and the latter playing out the final season of his rookie contract.
Van Ginkel signed for $2.65MM to stay in South Beach, but he will be in line for a raise on his next deal. The 28-year-old has fit in well in defensive coordinator Vic Fangio's scheme, and it has him on track to put up career-best numbers. While logging a defensive snap share of 62% this year, Van Ginkel has posted 35 tackles, 10 quarterback hits and four sacks. His personal best in the latter department is 5.5, so a new mark should be established soon.
Pass rush efficiency has been a contributing factor in Van Ginkel's impressive 89.8 PFF grade, by far the highest of his career. The former fifth-rounder has been credited with 22 QB pressures, making him an integral part of a Dolphins edge contingent led by Bradley Chubb and Jaelan Phillips. The latter two have term remaining on their contracts, so it will be interesting to see how willing Miami is to make a lucrative investment in Van Ginkel during the offseason.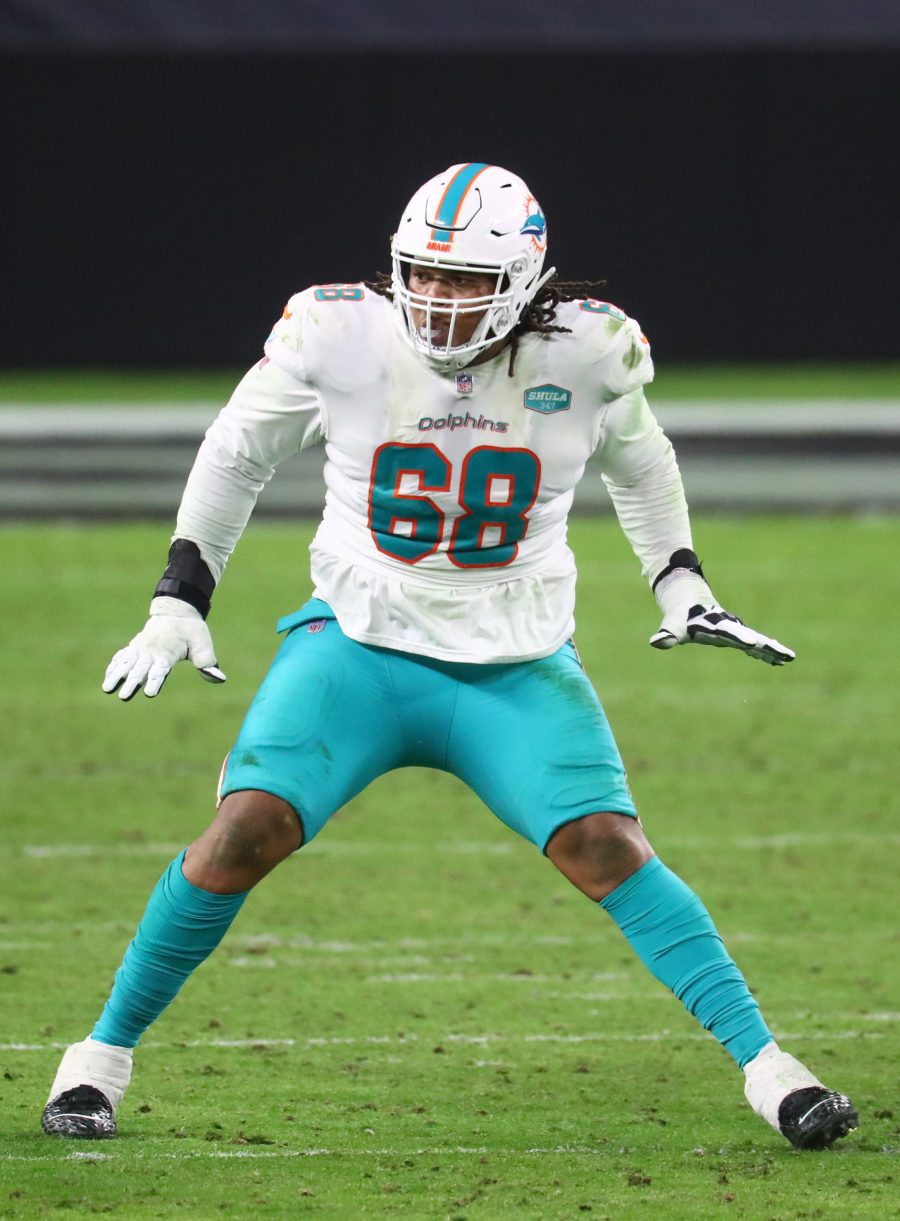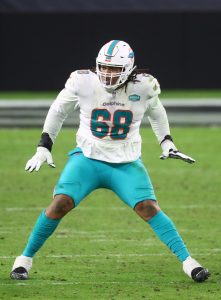 Hunt, 27, has thrived since being moved from tackle to guard following his rookie season. The former second-rounder played over 1,000 snaps in 2021 and '22, and he has delivered a strong showing in pass protection along with his usual consistent performances in the run game this year. Hunt has earned a top-10 PFF grade (73.4) amongst guards in 2023, in part due to allowing just one sack and four pressures in eight games so far.
The Louisiana alum is thus a logical candidate for a multi-year deal in the near future. Miami has faced a number of questions and injuries along the offensive line, so securing a full-time starter at any spot for the long term would be a welcomed development. Miami has a number of important financial decisions to make over the coming months, however, and both quarterback Tua Tagovailoa and defensive tackle Christian Wilkins are in need of new pacts for 2024. Contract talks for that pair will not take place until after the season.
As Jackson notes, nothing is imminent for either Van Ginkel or Hunt. Given their high level of play to date, however, it would come as little surprise if an agreement were to be reached with at least one of them before the start of the 2024 campaign. The Dolphins are currently projected to be over the cap ahead of the new league year in March, so their financial plan will be worth watching closely over the coming months.
Follow @PFRumors