OCTOBER 24: An MRI has confirmed the Jets' fears. Hall did, in fact, tear his ACL, Rapoport tweets. The rookie RB also has a meniscus injury, adding further to the lengthy recovery process he now faces to be able to return in 2023.
OCTOBER 23: The 5-2 Jets are one of the league's biggest surprises through the first seven weeks of the 2022 season, but the club may have been dealt a brutal blow in Sunday's victory over the Broncos. Rookie running back Breece Hall was carted off the field during the game, and head coach Robert Saleh said in his postgame presser that early tests indicate a serious knee injury (Twitter link via Ian Rapoport of NFL.com). Per Rich Cimini of ESPN.com, the team fears that Hall tore his ACL, which would obviously end his season.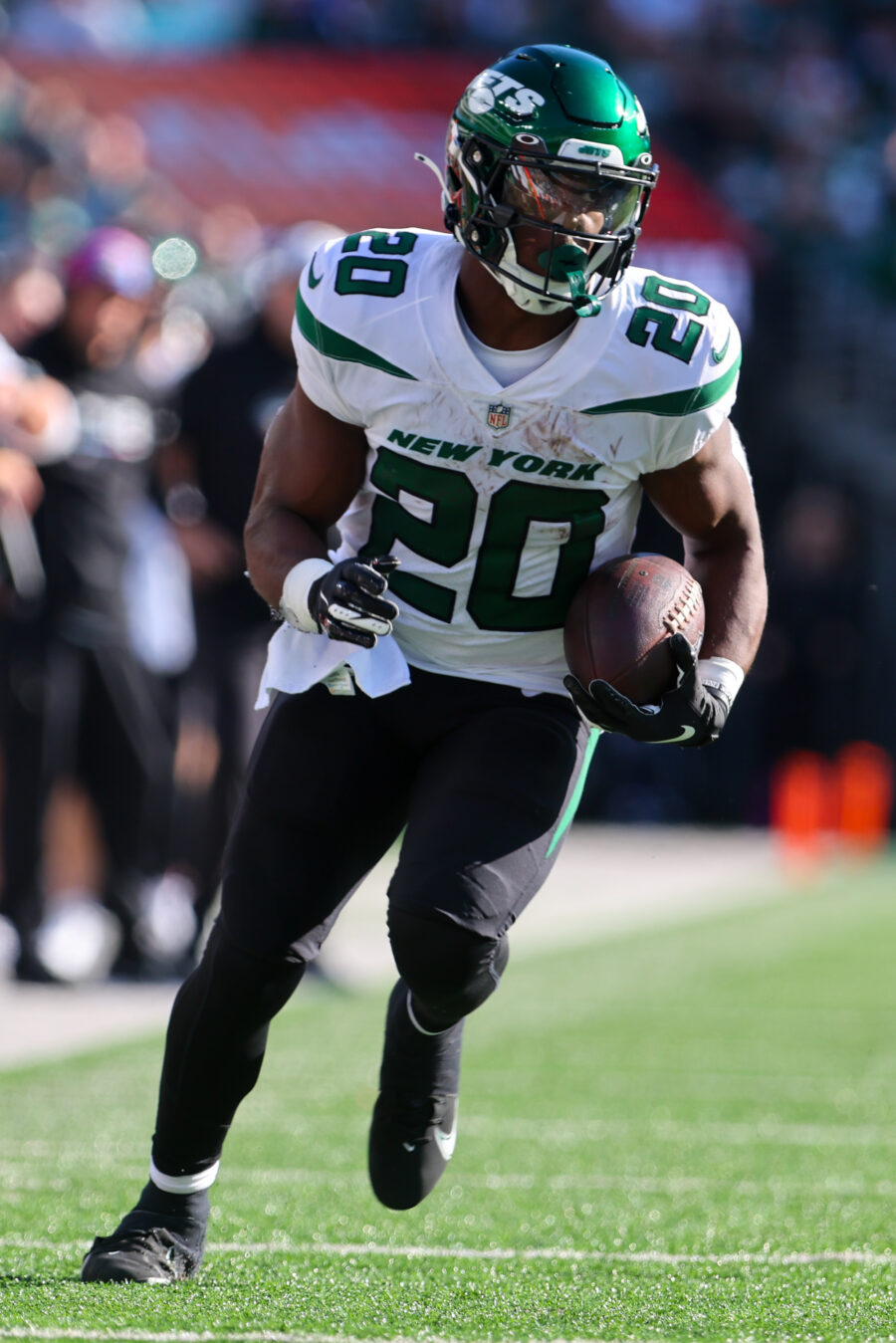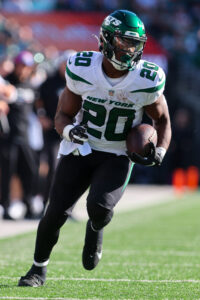 Gang Green's record is largely a product of its defense, which is a top-10 unit in terms of both yards allowed and points allowed per game. One of the bright spots on offense, though, has been Hall, the No. 36 overall pick of this year's draft. The Iowa State product received single-digit rushing attempts in each of the Jets' first three games of the season, and he showed enough to earn more playing time in recent weeks. From Weeks 4 to 6, Hall carried the ball 55 times for 279 yards (good for a 5.07 YPC rate) and three touchdowns. In Week 5, he added two receptions for 100 yards.
Hall was enjoying a similarly productive outing against Denver, ripping off a 62-yard touchdown run in the first quarter. Unfortunately, he suffered the knee injury shortly thereafter, and it appears that one of the most exciting rookies in the league may be sidelined until 2023.
2021 fourth-rounder Michael Carter posted a respectable 4.3 YPC average in his first professional season, though his presence was clearly not enough to deter the Jets from selecting Hall this year. Carter is simply not as explosive as his younger counterpart, and his 3.8 YPC rate in 2022 is suboptimal. Nonetheless, he will be asked to pick up the slack in Hall's absence, with Ty Johnson also likely to see an increase in playing time. Johnson, a sixth-round pick of the Lions in 2019, has yet to get a carry this season and has just one catch for four yards. New York also has Zonovan Knight on its practice squad.
Cimini points out that versatile O-lineman Alijah Vera-Tucker, who is now playing right tackle, and wide receiver Corey Davis also exited the Broncos game early. Vera-Tucker sustained an elbow injury, while Davis went down with a knee ailment. Both players will undergo further testing on Monday, though Davis may have dodged a bullet; he was cleared to return to the game, but the coaching staff exercised caution by keeping him off the field.