Browns wide receiver Josh Gordon has filed his application for reinstatement from the suspension that sidelined him for the 2015 season, reports Tony Grossi of ESPNCleveland.com. It's not clear exactly when Gordon submitted his application for reinstatement to the league office, but the rules of the process dictate that he'll have his answer within 60 days, so we should learn his fate for 2016 within the next month or two.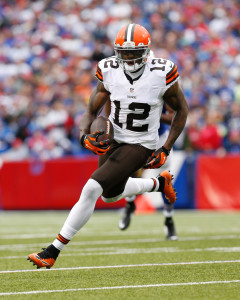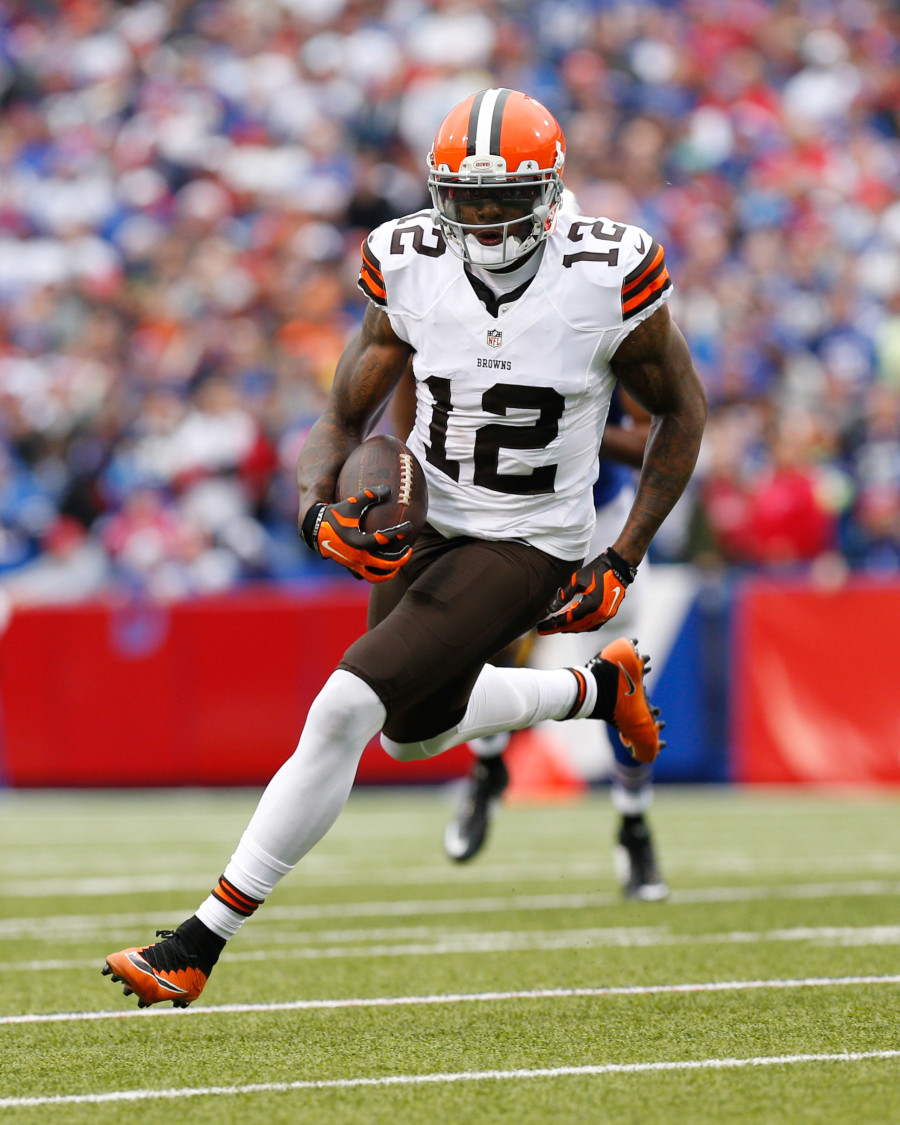 Since his entry into the league in 2012, Gordon's NFL career has been tumultuous to say the least. He missed the first two games of the 2013 season following a drug suspension, but then went on to lead the NFL in receiving yards, finishing with 87 receptions for 1,646 yards and nine touchdowns.
Hopes were high for the 2014 season, but Gordon's off-the-field issues resurfaced, as he was first arrested for DUI, and then suspended for one year after again violating the league's substance-abuse policy. He was eventually reinstated after only 10 games as part of the NFL and the players' union agreeing to a new drug policy, which reduced the sentences for some players-in-limbo. The Browns subsequently suspended Gordon for the final contest of the season after he reportedly violated team rules, and then a failed alcohol test resulted in the wideout's ban of at least a year last February.
"To be reinstated, a player must demonstrate sustained abstinence," NFL spokesman Greg Aiello explained in an email to Grossi. "In support of their applications, players generally put forward verifiable testing records and/or submit to periodic NFL testing during the banishment period."
While former Browns head coach Mike Pettine indicated in December that the team would welcome Gordon back with open arms, Pettine is obviously no longer involved in making that decision, and neither is former general manager Ray Farmer. So if Gordon is reinstated, it will be up to a group that includes Hue Jackson, Sashi Brown, and Paul DePodesta to decide whether the 24-year-old remains part of Cleveland's plans.
Since Gordon's contract tolled in 2015, his free agency has been postponed by a year — he'll be eligible for restricted free agency a year from now if he's on an NFL roster for at least six games in 2016. The team suspension that kept Gordon out of the 2014 regular-season finale cost him the opportunity to become an unrestricted free agent at the end of his contract, since it limited him to five games in 2014. The NFLPA filed a grievance against the Browns on Gordon's behalf for that suspension, but there has been no indication that the complaint was – or will be – successful.
Photo courtesy of USA Today Sports Images.
Follow @PFRumors