10:31pm: Inglewood mayor James Butts has since refuted the idea that the Hollywood Park stadium will be built no matter what, according to CBS St. Louis. While it's still possible that Kroenk's group will decide to move forward with the stadium even if the Rams don't receive NFL approval to relocate, it's not a certainty, the mayor told KMOX.
"The decision as to whether the stadium is ultimately built would be that of Hollywood Park Land Company, which is combined with the Kroenke Group," Butts said. "That will only be determined by them at the time the [NFL's] decision is made."
9:56pm: Rams owner Stan Kroenke has plans to go ahead with a multibillion-dollar stadium and entertainment complex in Inglewood, California, even if the NFL votes down the Rams' proposed move, Brian Feldt of St. Louis Business Journal writes. Kroenke claims that he will built a stadium that can host future World Cups, Olympics, award shows, and other major events if it cannot feature the Rams for 2016.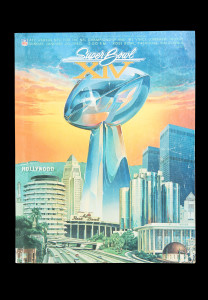 [RELATED: Chargers, Rams, Raiders Apply For Los Angeles Relocation]
If Kroenke's bid to move to Los Angeles is turned down by the NFL's owners, Kroenke could either accept a proposed $1.1 billion stadium along St. Louis' north Mississippi riverfront or remain in the Edward Jones Dome on a year-to-year basis. Each of the three teams vying for Los Angeles – the Rams, Chargers, and Raiders – will need to secure 24 yes votes in order to move.
In a matter of days at the owners meetings in Texas, we'll find out which of those teams (if any) will get to move to Los Angeles. For his part, Chiefs owner Clark Hunt expects at least one NFL franchise to be play in L.A. in 2016, as The Associated Press writes.
"All three of those franchises have tremendous fan bases in their home markets," he said. "In an ideal world, I'd like to see them all stay where they are. It probably won't work out that way. There will probably be at least one team moving to LA. I can't speculate who that might be."
Photo courtesy of USA Today Sports Images.
Follow @PFRumors