The NFL's salary cap is expected to jump to at least $155MM for the 2016 season, reports Rand Getlin of the NFL Network (via Twitter). If the cap does land above that $155MM threshold, it would represent the most substantial increase of the last several years.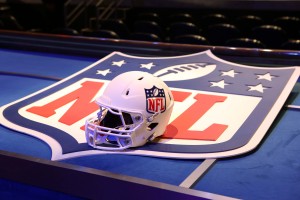 Back in December, one report indicated that the league office had informed teams the 2016 salary cap would likely be in the range of $147MM-155MM. However, Adam Schefter of ESPN.com followed that up by reporting that there was likely a smaller gap on those projected figures, suggesting a salary cap between $150MM and $153.4MM for 2016 appeared likely. As such, today's $155MM+ projection is the largest estimate we've heard so far.
The NFL won't officially announce the new salary cap number until a few days before the 2016 league year begins, so it will probably be at least a couple more weeks before we know that number for sure. Still, it seems the cap will continue the incredible upward trajectory it has been on since 2013. Here's what the league's salary cap has looked like over the last few years:
2013: $123MM
2014: $133MM
2015: $143.28MM
2016: $155MM+?
The rapidly increasing cap will have to be taken into account when evaluating player salaries on new contracts and extensions signed in 2016. For instance, Aaron Rodgers signed an extension worth $22MM per year in 2013, at a time when that annual salary would have represented about 17.89% of the total cap. That same percentage of a $155MM cap would work out to $27.72MM. That's something worth considering as the Colts negotiate a long-term contract with Andrew Luck.
Photo courtesy of USA Today Sports Images.
Follow @PFRumors