The NFL has officially set the salary cap for the 2016 season at $155.27MM per team, sources tell Tom Pelissero of USA Today (Twitter link). The final figure jibes with a report earlier this week that indicated the cap would be in excess of $155MM.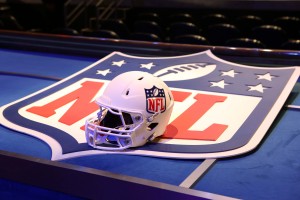 The salary cap will continue the incredible upward trajectory it has been on since 2013. Here's what the league's salary cap has looked like over the last few years:
2013: $123MM
2014: $133MM
2015: $143.28MM
2016: $155.27MM
The rapidly increasing cap will have to be taken into account when evaluating player salaries on new contracts and extensions signed in 2016. For instance, Aaron Rodgers signed an extension worth $22MM per year in 2013, at a time when that annual salary would have represented about 17.89% of the total cap. That same percentage of a $155.27MM cap would work out to $27.78MM. That's something worth considering as the Colts negotiate a long-term contract with Andrew Luck.
The $155.27MM figure is roughly $2MM higher than a December estimate, and that increases stems from the league withholding about $120MM in revenue from NFL players over the past three years. "They created an exemption out of a fiction and they got caught," said DeMaurice Smith, executive director of the NFLPA. The league's spokesman, meanwhile, referred to the ruling as the resolution of a "technical accounting issue under the CBA involving the funding of stadium construction and renovation projects."
Some clubs, of course, will have more than $155.27MM to work with this offseason as a result of carrying over unused 2015 salary cap space. The Jaguars, for instance, will see the largest bump, as they carried over more than $32MM in extra cap room.
Photo courtesy of USA Today Sports Images.
Follow @PFRumors