There are still some hurdles in the way, but things are looking good for the Raiders' potential move to Las Vegas as far as league approval goes. To date, no NFL owners have publicly said that they'll try and block the relocation due to gambling concerns, as Mike Florio of PFT notes. The current thinking in league circles, he adds, is that the gambling concerns won't be generate enough "no" votes to keep the Raiders out of Vegas when all is said and done.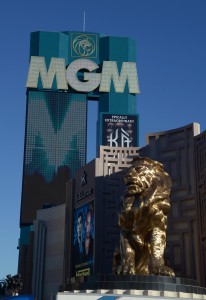 In the past week, Jason Cole of Bleacher Report (on Twitter) has surveyed 23 NFL owners and come to the same conclusion. For 21 of those owners, he writes that "gambling is not a factor." It's also not immediately clear if the two owners with concerns about gambling are even leaning towards a no vote. Ultimately, the strength of the market will determine whether league owners sign off on Las Vegas, he adds.
It's possible that some owners do have reservations about putting a team in Las Vegas but are keeping quiet out of a desire to put pressure on Oakland to pony up money for a new stadium. Who could those naysayers be? One source with knowledge of ownership dynamics recently speculated that Giants co-owner John Mara, Bears chairman George McCaskey, and Bengals owner Mike Brown would vote no on a Las Vegas move, due to gambling, Florio writes. Florio also threw out Steelers owner Art Rooney as someone who could oppose the move because of gambling, though that would be quite hypocritical since the Rooney family has had extensive gambling interests over the years. Again, that's all speculative and none of those owners have publicly expressed any concerns.
Photo courtesy of USA Today Sports Images.
Follow @PFRumors