The Titans have officially hired Ryan Cowden as the team's Director of Player Personnel, as Jim Wyatt of TitansOnline.com writes. Cowden previously served as the Panthers' college scouting director.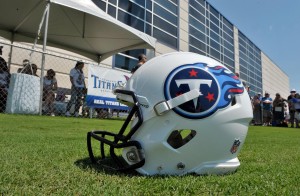 Cowden, who spent 16 years with Carolina, will oversee all areas of the scouting department. That includes collegiate scouting, NFL scouting, advance scouting, and international scouting for the draft, free agency, and upcoming opponents.
"Ryan will oversee both pro and college scouting," GM Jon Robinson said. "When I was first hired by the Patriots, Ryan was promoted by Carolina to handle the Southeast and we cut our teeth together in that region scouting. We were both learning the ropes, going to many of the same places and had a lot of interaction through the years on the road. He has a strong eye for talent, he has developed good managerial skills over the years and in the team-building process it will be nice to get his take, as they have put together very good teams there in Carolina over the years. I like the combination of our experiences in the league and on a personal level I have always trusted and respected him."
In related moves, the Titans moved some of their current personnel to new roles. Dale Thompson moves to the West Coast region, Brandon Taylor to the Southeast, Wes Slay will cover the Midwest, and Dennis Polian will be a pro scout. As previously reported, Marv Sunderland and Mike Yowarsky will not be returning. Sunderland, a scout with 39 years in the game, took the dismissal to heart.
"It is the ugly part of the game, but new leadership has the prerogative to make changes," said Sunderland, who has 39 total years of experience as a scout. "The Titans will be much better next fall and are headed in the right direction. Would I prefer to be there to watch Marcus [Mariota] and the team flourish? Absolutely. But Jon has control of the football part of it and I'm sure he wants his own people. He ran a good draft and the new draft picks should represent themselves very well."
Follow @PFRumors