Ray Rice is desperate for another chance in football and he's taking a drastic step to get the attention of NFL teams. The embattled running back says that if a team is willing to take a chance on him, he will donate every game check to charities working to combat domestic violence, Tom Pelissero of USA Today writes.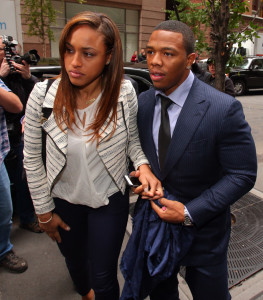 "All the scrutiny that I've got, it was deserved, because domestic violence is a horrible thing," said the three-time Pro Bowl running back. "Me donating my salary is something that'll be from the heart for me. I only want to play football so I can end it the right way for my kids and for the people that really believed in me. But I know there's a lot of people affected by domestic violence, and every dollar helps. It's raising awareness. People need homes. People need shelter when they're in a crucial situation. I've donated a lot of money to charities, but I had a situation where it was a national crisis. I'm not saying I'd be (donating the salary) to get on the field, but it's something that will show where my heart is. My heart is about finishing the right way and helping people along the way."
In February 2014, Rice assaulted his now wife Janay Palmer at an Atlantic City casino. Initially, Rice was suspended for the first two games of the 2014 season. However, when security cam footage was released, Rice's ugly incident made national headlines and that attention pushed the NFL to suspend the tailback indefinitely. Rice eventually had the indefinite suspension overturned on appeal, but no NFL teams showed interest in signing him after the ban was lifted.
As Rice looks for NFL employment, he faces the unfortunate double whammy of being a social pariah and a 29-year-old running back. In 2013, which currently stands as his final season, the Rutgers product averaged a paltry 3.1 yards per carry. In January, Jets GM Mike Maccagnan acknowledged that Rice's name had come up internally, though he deemed a signing to be unlikely.
As a seventh-year veteran, the minimum salary for Rice in 2016 would be $885K. Rice's last NFL contract paid $25MM over the first two years and Pelissero hears that Rice is financially secure.
Photo courtesy of USA Today Sports Images.
Follow @PFRumors