The last time Ray Rice appeared in a regular season NFL game, it was December of 2013. Close to three years later, the 29-year-old is still attempting a comeback.
Despite a general lack of interest from around the league, the three-time Pro Bowler recently said that he's not giving up hope on a return to the NFL. However, Rice did admit that "the window for playing is closing."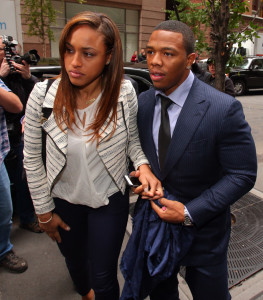 "I'm training, but I'm more training for life," Rice told James Kratch of NJ.com. "I think it's safe to say that football … I don't want to ever say I'm giving up, because that's never going to be me … I'm happy. I'm in the best shape of my life, and I know if it doesn't happen this year, it's probably something I have to deal with. But you know what? It's not the end of my life.
"I know that the window for playing is closing. But if my window closes, I'm going to make sure I open up a thousand more opportunities for kids, to give them an opportunity to pick up where I left off. That's where I'm at. I've got three Pro Bowls and a Super Bowl. There's a lot of people that can't go out there and do what I did. But I don't want it to end that way, it's safe to say."
As Kratch recalls, Rice was arrested for assaulting his then-fiancee (and current wife) in 2014. A video was released showing the star striking his significant other, and the running back was subsequently released from the Ravens.
The 2008 second-round pick had an impressive run from 2009 through 2012, when he averaged 1,267 rushing yards, 610 receiving yards, and close to 10 touchdowns a season. His 2013 campaign was a bit underwhelming, as the then-26-year-old rushed for 660 yards on 214 carries, resulting in a career-low 3.1 average per attempt.
This 2013 performance could explain why Rice has yet to catch on with an NFL squad. Kratch also mentions the belief that the running back has been "blackballed" by the NFL after commissioner Roger Goodell's mishandling of the player's suspension. Over the past few years, Rice has been connected to a handful of teams, including the Bills and Browns.
In the meantime, Rice is trying to reach as many young athletes as possible. He was recently asked to speak to the Rutgers football team, and he also shared his lessons with the Ravens crop of rookies. While Rice appreciates the opportunity to mentor these athletes, he still hopes to participate in the actual sport.
"I have to let the chips fall," Rice said. "Everyone wants to know why (he has not gotten a second chance), and I want to know the same [answer]. I feel like if it's going to happen, it's going to happen. It's not going to be on my terms. It's going to be by the grace of God and my faith, for an owner to just say, 'This guy deserves a second chance.'
"I'm willing to do whatever it takes. I'm not naive of anything that happened in my life. I'm definitely going to continue to take full responsibility for it. We do know it was a national controversy. I'm not hiding from it. I owned everything.
"But I know for a fact I can make a team better, I can make a locker room better. And I know 100 percent that I can make a community better."
Follow @PFRumors