SUNDAY: Okafor will not undergo surgery and will instead play through the injury, tweets Ian Rapoport of NFL.com.
SATURDAY: For the second time in his four-year career, Alex Okafor has a choice regarding how he'll handle a torn biceps tendon. It will decide his season and will impact the Cardinals' pass-rushing corps.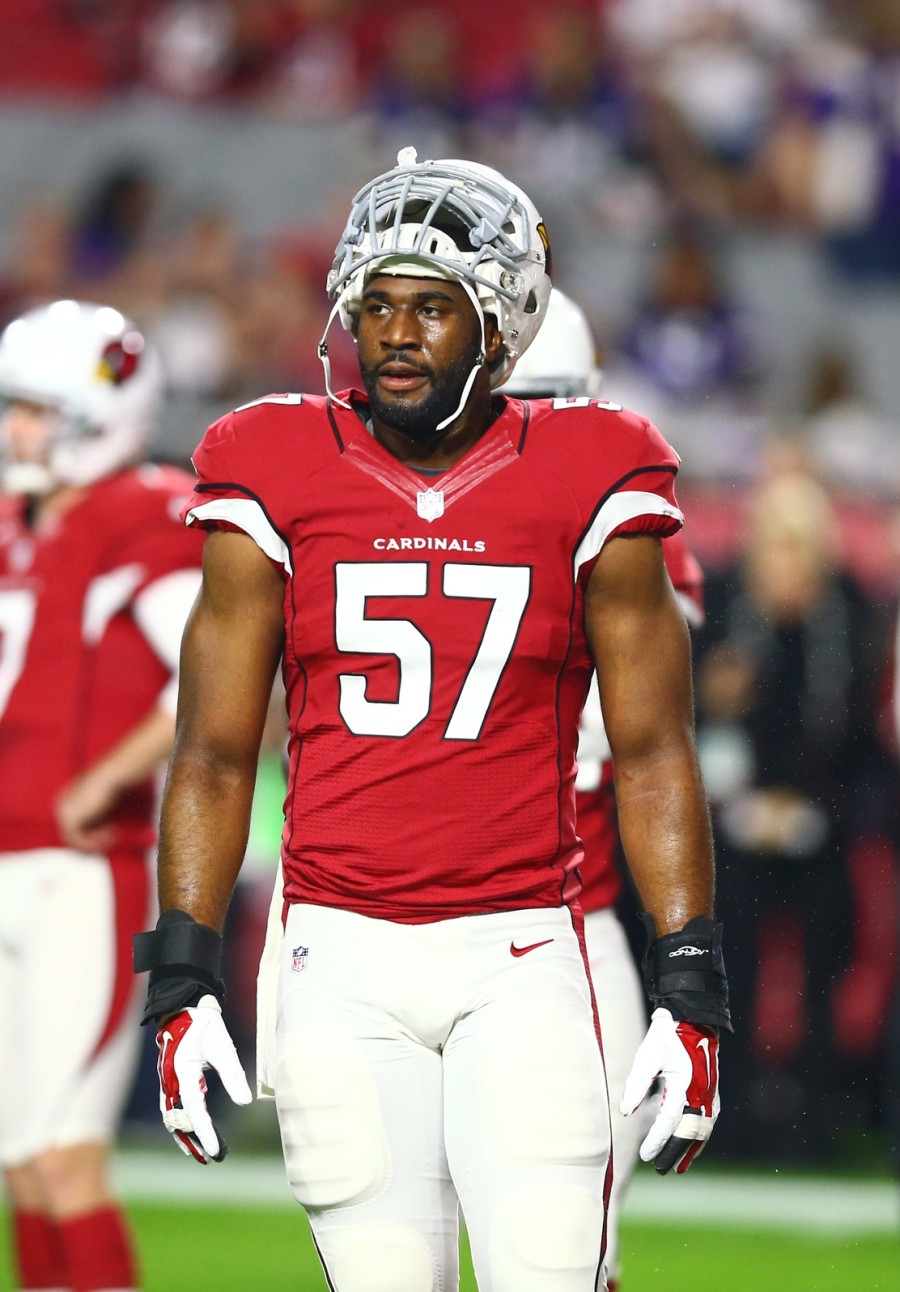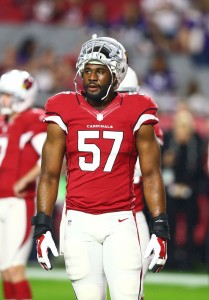 Okafor is mulling whether or not to undergo surgery after tearing his biceps tendon at a recent practice, Mike Jurecki of Fox Sports 910 reports (on Twitter). Bruce Arians confirmed the news after the Cardinals' second preseason game on Friday night.
As Jurecki points out, a surgical course of action ends the fourth-year pass-rusher's season. There remains a chance Okafor could attempt to rest and play through it, if he opts against. Faced with the same decision in September of 2013, Okafor opted for surgery and missed 15 games.
The Cardinals preferred to go with their homegrown pass-rushers despite Dwight Freeney's preference to return to Arizona this offseason. Freeney signed with the Falcons, leaving the Cardinals with an Okafor- and Markus Golden-fronted crew of internal options.
Now, the Cardinals have recent mid-round picks Shaquille Riddick and Kareem Martin, as Roster Resource shows, with UDFAs immediately behind them.
Okafor missed the Cardinals' two playoff games in January after landing on the NFI list with a toe malady. He missed three regular-season games in each of the past two years as well. He showed promise in 2014, registering eight sacks to lead the Cardinals in his first year as a starter. Pro Football Focus graded Okafor as a middle-of-the-pack defender in 2015.
Mike Neal, Calvin Pace and Jason Babin, whom the Cardinals signed in January in the wake of Okafor venturing to IR, are among the veteran 3-4 outside linebacker options available in free agency.
Photo courtesy of USA Today Sports Images.
Follow @PFRumors