There doesn't appear to be an end in sight to the contract standoff between the Chargers and first-round defensive end Joey Bosa, writes Pro Football Talk's Mike Florio, who adds that the third overall pick will be ineligible to play this season if he doesn't sign by the Tuesday after Week 10. Fortunately for both parties, that's a long way off. But in the highly unlikely event the Chargers already feel their rift with Bosa is irreparable, they have until Aug. 9 to trade the ex-Ohio State star's rights. An unsigned Bosa would otherwise be under the Bolts' control until the start of the 2017 draft, and he unsurprisingly wouldn't be permitted to talk with any other teams beforehand or attend next February's scouting combine.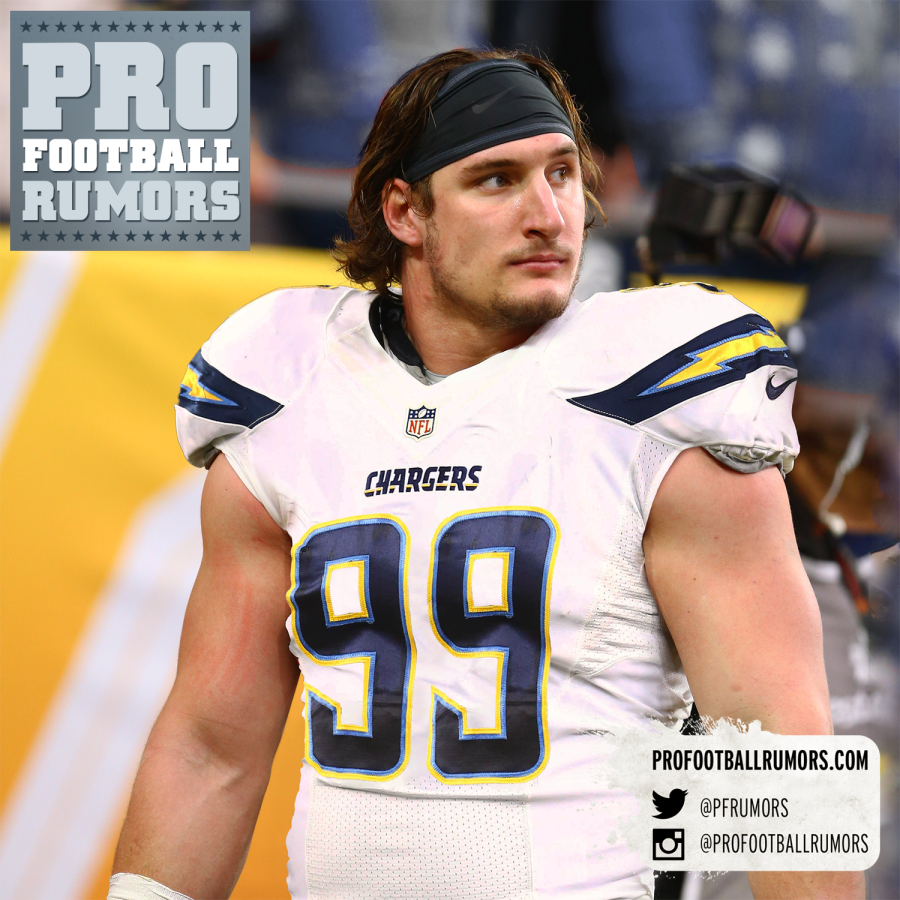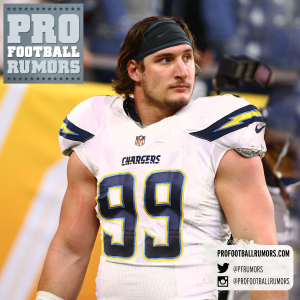 As of Monday, Bosa and the Chargers, who are at loggerheads over signing bonus distribution and offset language, hadn't conversed since July 28. Bosa's camp, led by agent Todd France, reportedly wants the Chargers to pay the 21-year-old the entirety of his signing bonus (approximately $17MM) in 2016. San Diego, meanwhile, would rather wait until next March to dole out a "significant portion" of the bonus. At last check, the Chargers want to give Bosa roughly 61 percent of his signing bonus during this calendar year, which is the same payout schedule the Cowboys agreed to with fourth overall selection Ezekiel Elliott, who was Bosa's teammate at Ohio State and went one pick after him.
Further, in order for Bosa to agree to offset language in the fourth year of his deal, his reps wants to see the majority of his bonus paid up front. If a player with offset language in his contract is released midway through the pact, the original team is only on the hook for the difference in salary between the two deals. Without offset language, the player can effectively collect two paychecks. Naturally, there are many agents who are disinclined to forfeit that potential earning power.
The NFL's current collective bargaining agreement has made negotiating rookie contracts much simpler than it was before, which had led to far less acrimony between teams and new draft picks. Bosa's situation is a throwback, then, and his holdout is now the longest the league has seen since the introduction of the rookie wage scale in 2011.
Photo courtesy of Pro Football Rumors' Instagram account.
Follow @PFRumors