The league and the NFLPA agreed on Wednesday to some updated components within the drug program and the testing procedures associated with it.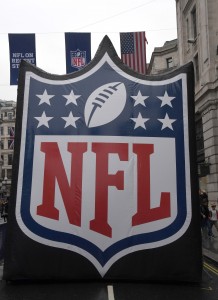 Perhaps the main update is the inclusion of synthetic marijuana to the list of banned substances. Also known as Spice, Blaze or K2, the drug was not previously part of the league's testing panel despite being illegal in most states. It also was involved in two strange sequences last year. Chandler Jones showed up at the Foxborough Police Dept. seeking medical attention after having reportedly used it, and former Seahawks fullback Derrick Coleman was involved in a hit-and-run incident after using the substance, per a police report.
This appears to tighten the league's grip on marijuana despite the country loosening its. The agreement also increases the scope of the testing for HGH, which was already a part of the banned-substances list.
Additionally, players must now provide urine samples within four hours of being notified for a substance-abuse test. Recording of the tests is also not permitted, clearing up a subject that emerged when James Harrison attempted to film a drug test in May after having done so in the past. The filming prohibitions apply to both tests for substances of abuse and performance-enhancing drugs.
Photo courtesy of USA Today Sports Images.
Follow @PFRumors