Addressing the media today following the firing of head coach Gus Bradley, Jaguars general manager Dave Caldwell indicated that the club's next coach won't be forced to start quarterback Blake Bortles.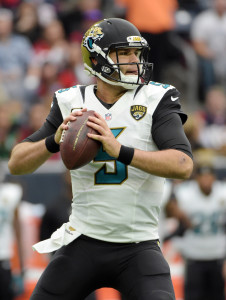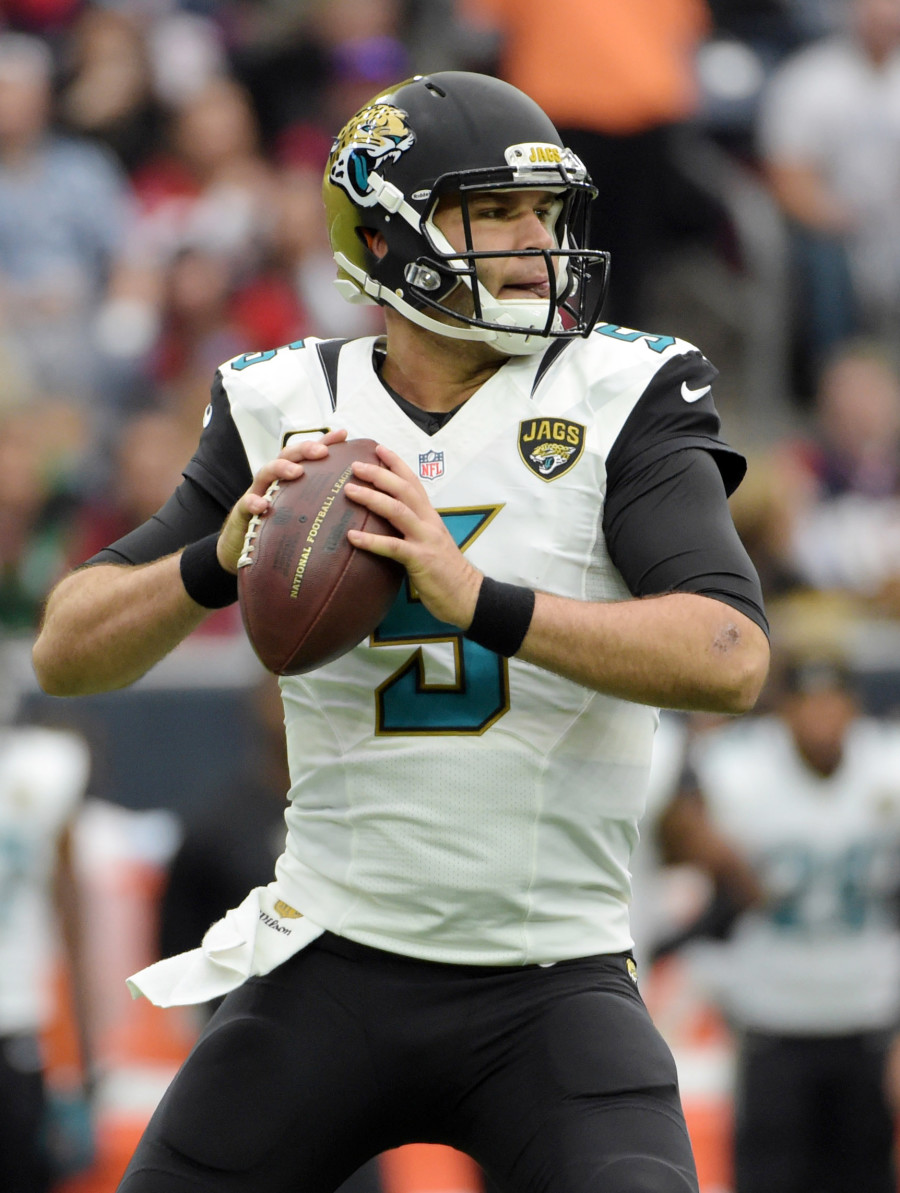 [RELATED: Jaguars To Consider Tom Coughlin]
"There won't be any mandates for anybody who comes in," Caldwell said. "There are no untouchables for anybody in this organization, including myself. Regardless of how people got here, they have to live up to their abilities. I do still believe in Blake very much, but the head coach will have a lot of input as to who the quarterback will be.
"I want the right perspective," Caldwell added. "We hold him [Bortles] in high regard of what we think his capabilities are. I still believe he has a very high ceiling, but I want to be realistic about it, too. I think a new head coach can bring a different perspective as to what he believes, and I wouldn't be surprised if it's somewhere in the middle."
Bortles, 24, has regressed in his third NFL season, as he's completed less than 58% of his passes for 3,279 yards, 21 touchdowns, and 18 interceptions. The 2014 first-round pick ranks 30th in yards per attempt, 29th in passer rating, 21st in DYAR, and 24th in DVOA, while Pro Football Focus has graded Bortles as just the No. 28 quarterback this year. Jacksonville's entire offense has stagnated thanks to Bortles' play, and offensive coordinator Greg Olson was handed his walking papers earlier this season.
Whether or not Bortles can be the Jaguars' franchise quarterback is an open question, but the team has a critical financial question — Bortles' 2018 fifth-year option — on the horizon. Jacksonville will need to decide whether to exercise Bortles' option, which should be worth around $12MM, by May 2017. The option is guaranteed for injury only, so the Jags could pick up the option and later release Bortles (provided he hasn't suffered a catastrophic injury) following the 2017 campaign.
Photo courtesy of USA Today Sports Images.
Follow @PFRumors