Still listed on the "In the Hunt" portion of playoff info graphics, the Redskins have a chance to delay their offseason this weekend by booking a second straight postseason berth. But the recently unseated NFC East champions will have decisions to make regarding their receiving corps soon.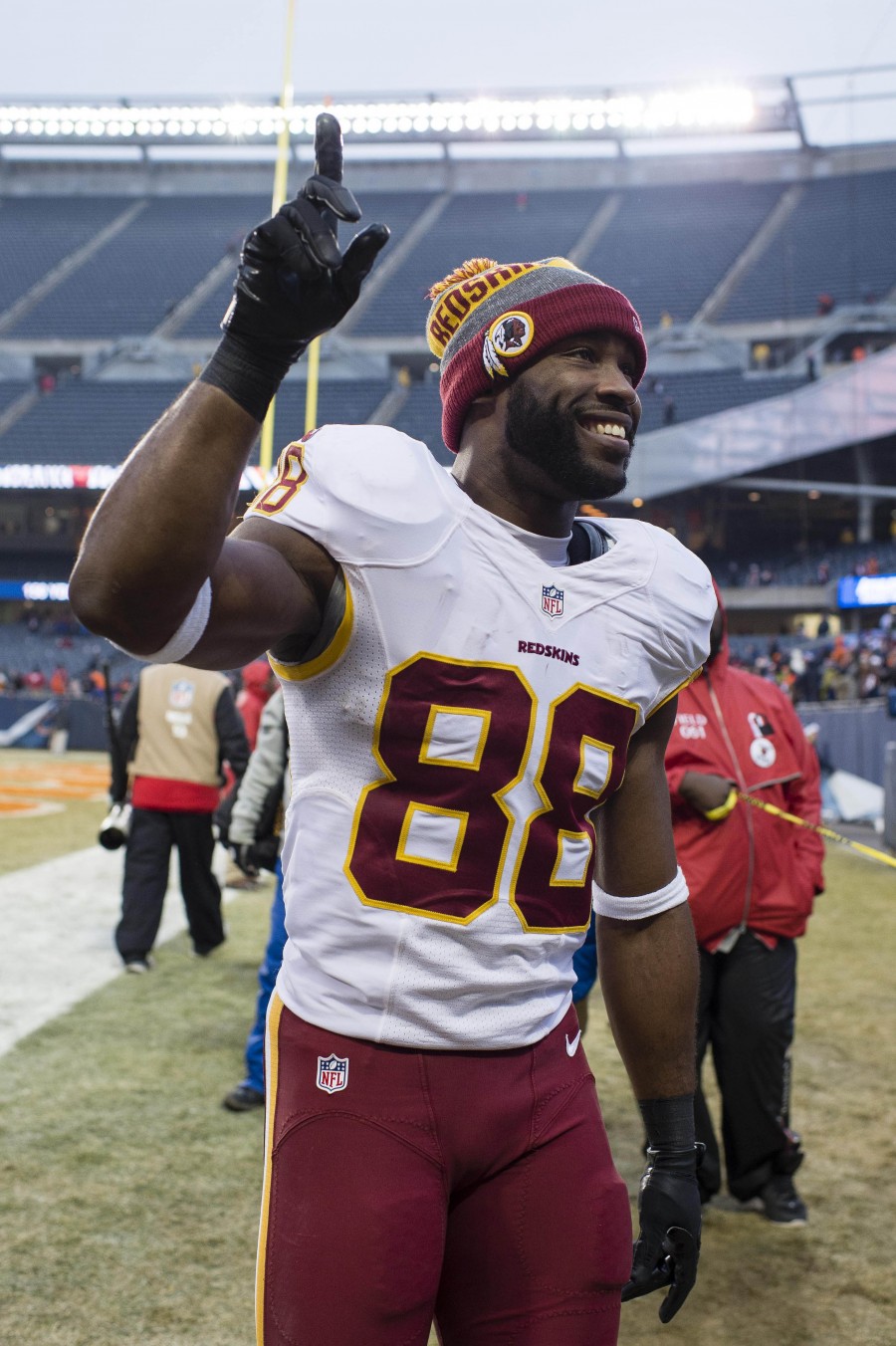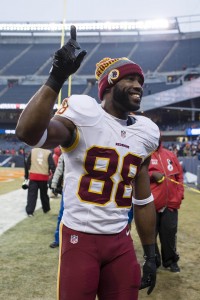 Both DeSean Jackson and Pierre Garcon could be entering the final games of their Washington contracts on Sunday, but the older — by four months — of the team's two impending UFA pass-catchers would like to sign a second Redskins contract. "I love playing in Washington, and the fans are amazing. D.C. is home for me," Garcon said during an appearance on Sirius XM Radio (Twitter link).
Garcon has played out the five-year, $42.4MM contract he signed with Washington in 2012 and is amid the second-best season of his half-decade run with the Redskins. The former Colt is 55 yards away from the second 1,000-yard season of his career, with the chain-moving target's 75 receptions representing the second-most in his nine-year run as well.
The top statistical season of Garcon's career came in 2013, when he amassed 1,346 yards and five touchdowns on 113 receptions. Two 700-plus-yard seasons followed in 2014-15 before what's quietly been a quality 2016 slate.
Washington could lose two of its top three wideouts this offseason, with only Jamison Crowder under contract among the trio for 2017, and likely will not retain both Jackson and Garcon. The latter playing Sunday would give him four straight 16-game seasons. Jackson, though, leads Washington with 971 receiving yards on 18.0 per reception. Both figure to be coveted free agents situated near the top of the 2017 UFA class, one that stands to include Alshon Jeffery, Kenny Britt, Michael Floyd and Terrelle Pryor.
A medium-length deal would probably be what the Redskins would prefer regarding one of these 30-year-old receivers. The team will not have much tied to the wideout position, with Crowder and Josh Doctson still on their rookie deals, and stands to possess upwards of $47MM in cap space.
We haven't heard much on Garcon's UFA options, but a report emerged earlier this month about mutual interest existing between the Eagles and a Jackson reunion. In November, a report placed the odds at 50-50 on whether or not the Redskins re-sign Jackson, citing his injury history as a potential road block. Jackson has not played a full 16-game season since 2013, but if the deep threat plays Sunday as he's expected to, he will have suited up for 15 regular-season games in the past two years. So, the injury history might be a tad overblown in assessing D-Jax's value.
Follow @PFRumors