The Colts have a list of six names they will interview for their vacant GM position. Jim Irsay confirmed Seahawks co-player personnel director Trent Kirchner as one of the six candidates, joining the remainder of a sextet that was each connected to the 49ers' GM job.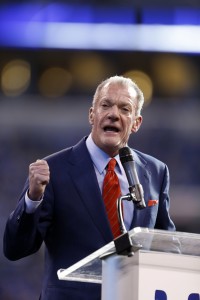 The lone name connected to the Colts' search the 49ers didn't pursue, Ravens assistant GM Eric DeCosta, doesn't appear among the candidates. So, it's relatively safe to assume DeCosta's trend of turning down interview requests continued despite his friendship with Chuck Pagano. DeCosta looks set to begin a 22nd season with the Ravens and a sixth as Ozzie Newsome's right-hand man. He's viewed as a potential successor to Newsome when the Hall of Famer decides to step down.
Kirchner withdrew from the 49ers' search last week but will see if the Colts' job appeals to him. The seven-year Seahawks staffer will have some company, the remainder of whom we previously heard would interview for the latest NFL GM vacancy.
Kirchner's co-player personnel director mate in Seattle, Scott Fitterer, will interview for the job. Vikings assistant GM George Paton, Packers director of football operations Eliot Wolf, Chiefs player personnel director Chris Ballard and Colts interim GM/vice president of football operations Jimmy Raye III comprise the rest of the list. Paton is the only name in this group who is a finalist for the 49ers' job. He will meet with the 49ers for a second time on Saturday, joining Cardinals exec Terry McDonough in doing so.
Ballard is set to interview for the Colts' job today, with Paton expected to follow suit either today or Thursday. Wolf's interview will occur later this week as well.
Photo courtesy of USA Today Sports Images.
Follow @PFRumors