With 170 regular-season victories and two Super Bowl titles from 1995-2008, Mike Shanahan remains the most successful head coach in the history of the Broncos. Now, if Falcons offensive coordinator Kyle Shanahan has his way, he'll follow in his father's footsteps and take over the Broncos' sideline. The popular head coaching candidate is a possibility to fill several vacancies around the NFL, but his preference is to end up in Denver, league sources told Mike Garafolo of NFL Network.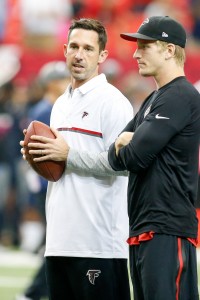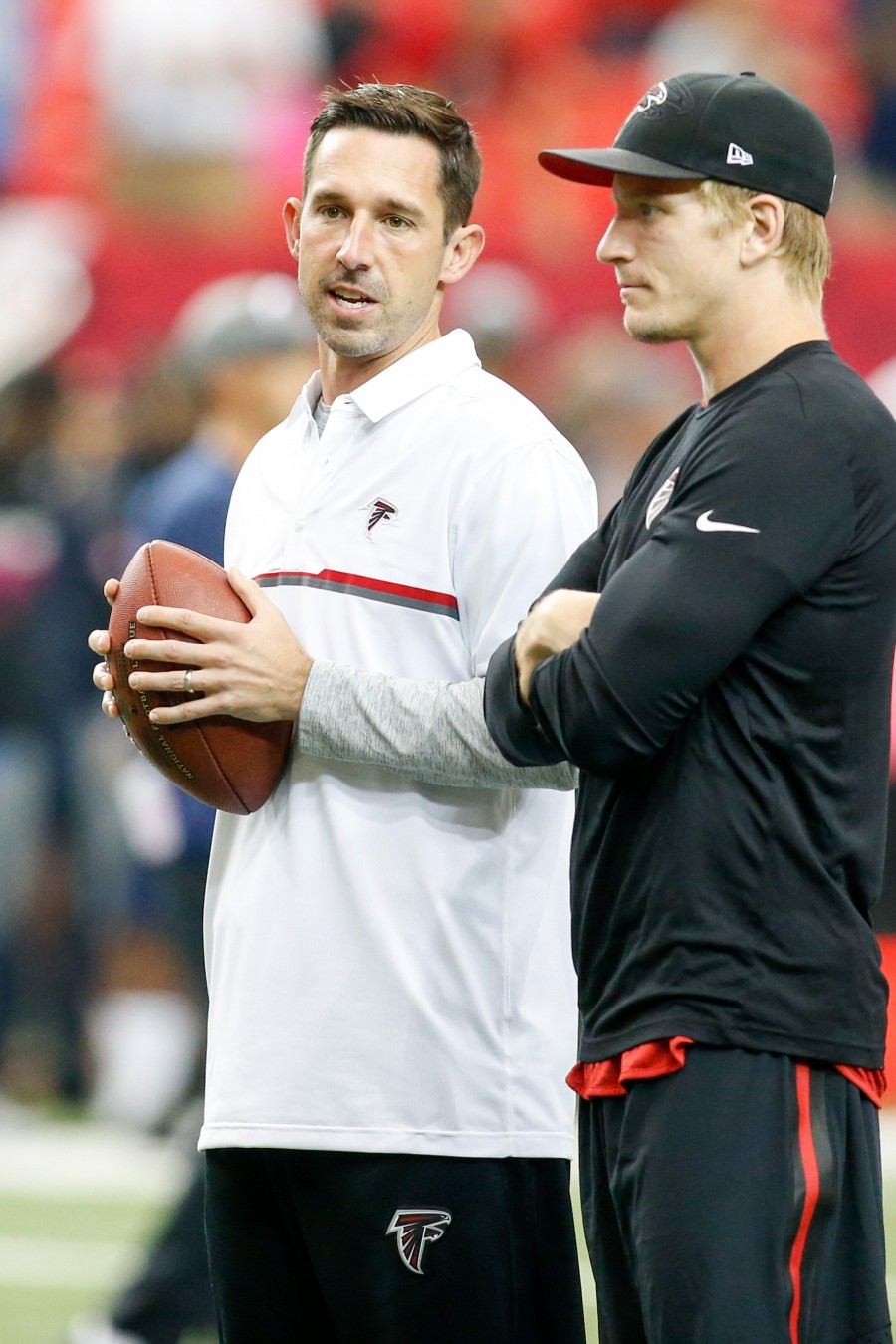 It's easy to understand Shanahan's appeal to head coach-needy teams, as the 37-year-old has distinguished himself as one of the league's premier offensive assistants in stints with the Texans, Redskins, Browns and Falcons. Atlanta won the NFC South and has a first-round playoff bye thanks largely to its Shanahan-coached offense, which ended the regular season atop the league in DVOA and scoring. The Falcons piled up 71 more points than second-place New Orleans and scored on more than half their offensive possessions.
Now, if Shanahan parlays his success as a coordinator into the Broncos' head coaching job, he'll do as his father did and team with John Elway. Of course, in Mike Shanahan's heyday, Elway was the quarterback. He's now the general manager of a franchise that has less appealing signal-calling options in Trevor Siemian and 2016 first-round pick Paxton Lynch. The younger Shanahan would have to get more from either Siemian or Lynch than Gary Kubiak did this season, though the team could look outside the organization for a more estalished starter in the coming months.
Regardless of its future direction under center, it's clear that the Broncos need help on offense after lackluster showings in each of the past two seasons. Denver's defense carried a below-average offense to a Super Bowl championship a year ago, but the team wasn't able to replicate that in 2016 en route to nine wins and a third-place finish in the AFC West.
Photo courtesy of USA Today Sports Images.
Follow @PFRumors