While businessman Sheldon Adelson could contribute $650MM toward a $1.9 billion domed stadium for the Raiders in Las Vegas, the franchise might not need the casino mogul's support to relocate. The Raiders have informed the NFL that Goldman Sachs is committed to financing the stadium even without Adelson's involvement, reports Richard N. Velotta of the Las Vegas Review-Journal.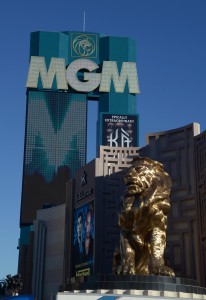 Adelson and the Raiders have hit snags in their negotiations, though they had made progress toward an agreement as of Jan. 4. For now, "talks are ongoing," Adelson family spokesman Andy Abboud revealed Thursday. The Raiders, meanwhile, echoed a similar sentiment.
"Right now, negotiations are proceeding and we'll see if we come to an agreement with the Sands [Adelson] family," said Raiders senior vice president of stadium development and operations Tom Blanda. "I'm not really sure who else we'll talk to."
Cognizant that their bid to construct a Las Vegas stadium might not include help from Adelson, the Raiders told the league's stadium and finance committees Wednesday that they're exploring ways to proceed without him.
"The Raiders are looking at the potential of doing [it] without Mr. Adelson if it comes down to that," said Steelers owner Art Rooney II, who's also chairman of the league's stadium committee.
Along with a potential Adelson investment, the Raiders and the NFL are slated to contribute a combined $500MM toward a stadium, while the state of Nevada would add a record $750MM in public money. The franchise has until Feb. 15 to file for relocation, and the league's 32 owners would vote – likely in March – on whether to allow the Raiders to depart Oakland for Vegas. Raiders owner Mark Davis would need 23 other approval votes to make that happen. If it does, the Raiders would mimic the Chargers in finding a new home this offseason.
Photo courtesy of USA Today Sports Images.
Follow @PFRumors