Tyrod Taylor's camp insisted that it was an all or nothing proposition: the Bills either had to pick up his five-year option with $30.5MM guaranteed or the quarterback would test the open market. Amidst rumblings that Bills brass wasn't all that high on Taylor anyway, it seemed like a sure thing that the QB would reach free agency. Then, out of nowhere, the Bills and Taylor agreed to a restructured deal to keep him under center. Details were a bit sparse at the time, but we now have additional info on the revamped pact.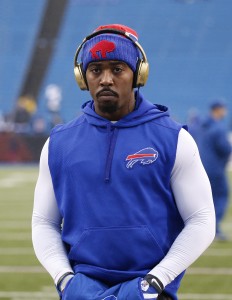 Taylor's restructured Bills deal is a two-year, $30.5MM pact, which is less than the $40.5MM he would have made under the terms of the option (Twitter link via Mike Rodak of ESPN.com). However, Taylor benefits here because he will be eligible for free agency following the 2018 season. Under the old deal, he would have remained under Bills control through the 2021 campaign.
The structure of the new deal could lead the Bills to go through the same song and dance next year. Only $1MM of his $10MM salary in 2018 is guaranteed and he'll be due a $6MM roster bonus early on in the 2018 league year. If Taylor is retained through 2018 and plays well, there will also be a decision to make on whether to use the franchise tag. In that scenario, Taylor would probably prefer to test the open market unencumbered since he'll still only be entering his age-30 season.
Assuming the two sides see this new contract through until the end, he'll have a $9.713MM cap number in 2017 and a $18.08MM cap number in 2018. In the original five-year option, Taylor's 2018 cap number would have been $16.78MM. The deal will automatically void if he's on the roster just after the Super Bowl in February 2019. Then, the Bills will carry $4.2MM for 2019 in dead money in 2019, representing the leftover portion of his $7MM signing bonus.
Photo courtesy of USA Today Sports Images.
Follow @PFRumors