It's been a busy couple of days for former quarterback Tony Romo. The veteran announced his retirement earlier week, although he was subsequently released by the Cowboys. We later learned that Romo would be joining CBS to be one of the network's lead commentators.
While we've seen plenty of reactions to these unexpected moves, but we haven't heard a whole lot from Romo himself (except one quote that had him hinting that a future return to the NFL could be possible).
Romo appeared on several radio programs this week, including Mike Krzyzewski's SiriusXM show, Basketball and Beyond, and the Ben and Skin show on KRLD-FM 105.3 The Fan. Thanks to Jon Machota of the Dallas News, we've been able to collect several of those soundbites below…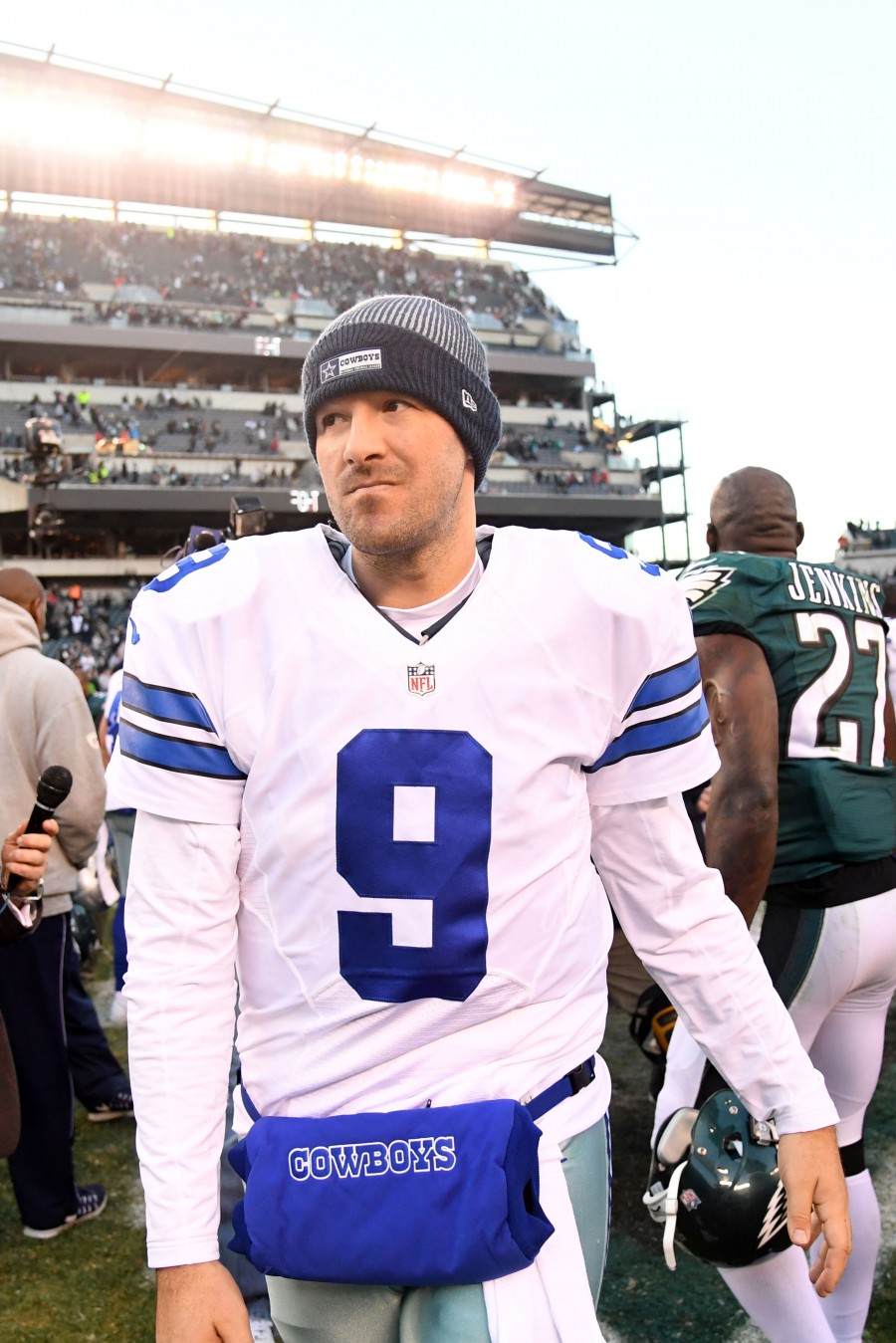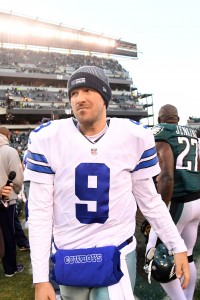 On his decision to retire:
"Yeah, it was tough. I think one of the hardest things was just not really knowing what direction — I mean right after the season I was playing football. That was a no-brainer for me at the time. And then I just, I feel like I do with all big decisions I've made in my life, you don't want to make them emotional or quick, you want to kind of just soak in it, think about it and take your time and things start to reveal themselves I feel like. And you pray about it, go talk to your close family and people you trust, then you make the call and it feels right. It really does."
On his relationship with quarterback Dak Prescott:
"It probably wouldn't have went the same way if Dak wasn't, you know, a good kid. He's very respectful. He's someone that wants to learn."
If you really just care about football. At the core, if you just love the game, I'm going to like you as a teammate. I'm going to root for you, I'm going to want to see you succeed and I'm gonna want to go out of my way to help you.
"He has the appetite to want to be great and he's got a skillset that's good. I think he's just going to continue to develop it."
On his relationship with Cowboys owner Jerry Jones:
"Jerry is just very unique in that he's probably the most loyal person I've ever been around. Every once in a blue moon you can get in trouble with that. When you run an organization, you know, it's like, you almost want to keep it a business sometimes because if you make it about the people you can make poor business decisions. And he really runs that fine line.
"I don't know that he's as close to all the players as people think, but he loves his players. He knows that they go lay it on the line. Our sport is a very physical, physical sport where people's bodies are laid out there each week. Well Jerry, he knows that, he played the game. And so he knows enough to know when these guys go out there it's really important on how they mentally go into it, physically they're giving everything they've got."
On his relationship with former coach Jason Garrett:
"I mean, Jason played quarterback in the NFL. He's a very intelligent guy. Some of his wisdom, which is different than Coach Parcells, could come in with, a little bit was the mental aspect of it. Jason's approach is a little bit probably what I really needed at the time [in 2007]. It was mostly about just trying not to do too much. It was just execute the play and we'll see what happens. As the years developed you started to get a sense that if you have a really good team and you just go execute, you're going to be very successful at the quarterback position."
Follow @PFRumors