Making his first public comments since being fired from the Bills, Doug Whaley touched on several issues. The former Buffalo GM and Pittsburgh executive discussed the Bills' new head coach, his former bosses, the trade that ended up sending Patrick Mahomes to the Chiefs, and other topics.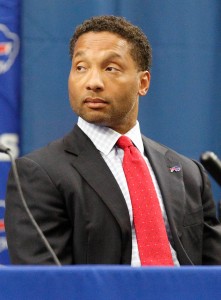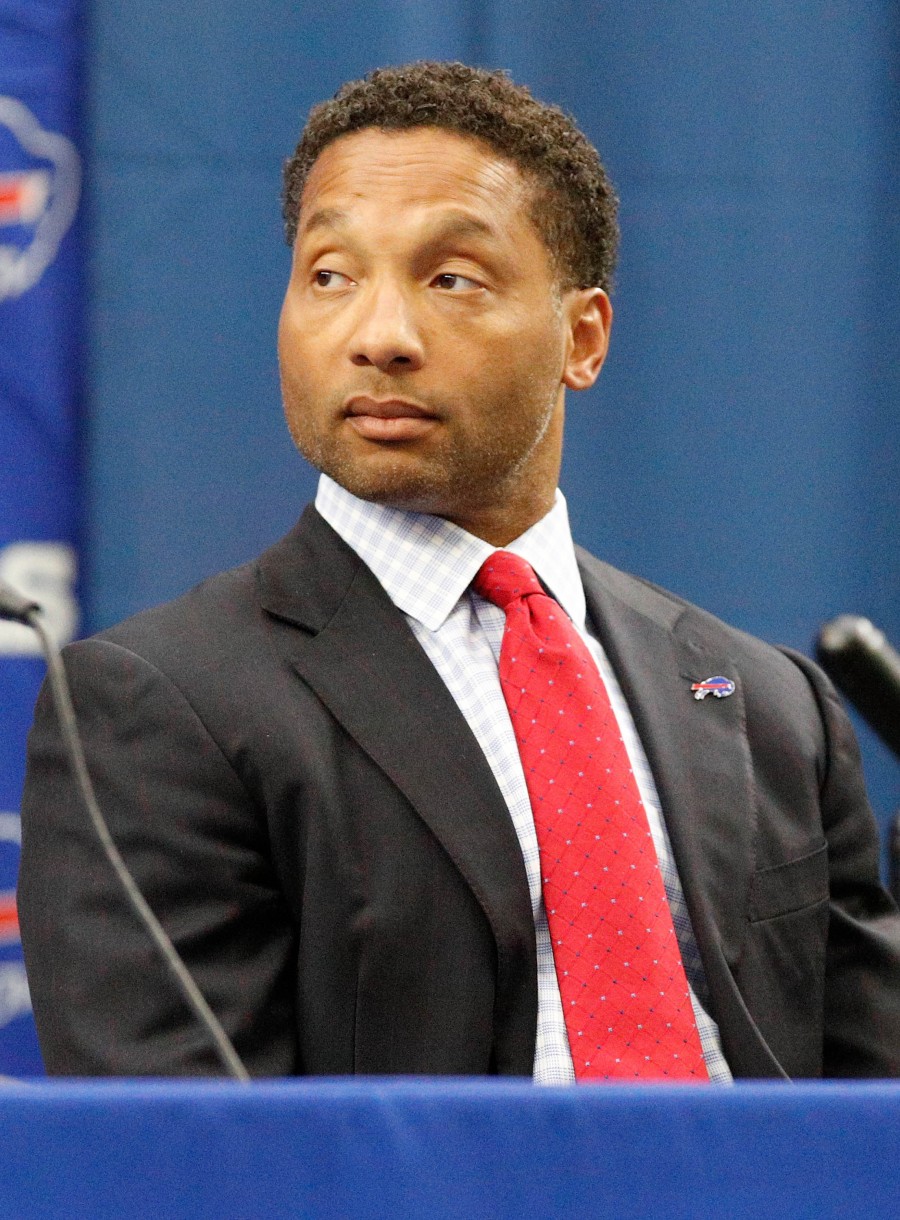 Whaley mentioned he left the Bills with an extra first-round pick in 2018, seeming to indicate he was involved in the deal that moved Buffalo from No. 10 to No. 27 and sending Mahomes to Kansas City. While Whaley was not believed to be calling the shots in the draft room, ceding top decision-making responsibilities to Sean McDermott, the since-ousted GM was said to have helped complete the trade talks with the Chiefs' John Dorsey.
"It wasn't uncomfortable at all. We worked well together," Whaley said of he and McDermott's draft-weekend dynamic during an interview with Sirius XM Radio (via NewYorkUpstate.com). "It was a great working relationship not only with the coaching staff but with the Pegulas and our personnel department. I think what came to fruition during draft day was a testament to how well we worked together in that short amount of time. Not only did we fill needs with guys at the right value with Tre'Davious White as a corner since we lost Stephon Gilmore and Zay Jones as a receiver since we lost two receivers and didn't have a No. 2.
"… Not to mention, setting the Bills up in the future by having two first-round picks next year. Obviously we gave up one to go up and get Sammy (Watkins). I'll have to say as a parting gift, we left them with two going into next year."
Tyrod Taylor remains atop the team's depth chart, but Whaley may not have regarded the former free agent flier as a player destined to become a franchise quarterback. This isn't surprising since Whaley was believed to have been against bringing Taylor back for a third year. Whaley drafted the since-departed EJ Manuel, who did not come close to justifying the first-round investment. He emphasized the need to have a franchise passer, should he receive another chance as a GM.
"It's an easy business because if you get a franchise quarterback, everything else is a lot easier. But it's hard finding that franchise quarterback. I think putting all your effort into trying to find that franchise quarterback but also building that team until you get that. That's a tricky business and it's not easy. If I get a shot again I'm going to try to map out a road map to accomplish both at the same time but try to get that franchise quarterback as quickly as possible."
Regarding McDermott, Whaley said the Bills are going to be a disciplined team.
"The one thing that really impressed us during the interview process is how detailed he is and methodical in his approach in everything he does. The one thing I feel very confident that the Buffalo Bills, he will have them in position to win a lot of games. They won't be beating themselves. He will have them prepared as well as any coach in the NFL and the game won't be determined on them beating themselves because he will have them prepared."
The longtime Bills exec also addressed the decision not to match the Patriots' RFA offer sheet submitted to Mike Gillislee, who was productive in the Bills' No. 1-ranked rushing attack last season. It's the second straight offseason the Patriots signed an RFA from the Bills.
"(The Patriots) can bring in complementary pieces that they just use as a bag of tricks. We look at Mike Gillislee. For us, we look at is we got a guy off the street, got production out of him and were able to get a fifth-round pick for him. They're looking at it as, 'We can use him in a specialty role and pay him $4 million.' They have the luxury to overpay certain people."
Photo courtesy of USA Today Sports Images.
Follow @PFRumors