The Bills deciding to trade out of their No. 10 slot, when the Chiefs surrendered their 2018 first-rounder to headline a package that netted them Patrick Mahomes, indicated Doug Whaley was not going to be around much longer, Jason La Canfora of CBS Sports notes. Buffalo moving down 17 spots — a move the Bills were believed to be pushing for prior to the draft — signaled a long-term plan more than one designed to help an embattled GM's team win now. (However, Chiefs GM John Dorsey told B.J. Kissel of KCChiefs.com — Twitter link — Whaley was involved in talks that originated early this week.)
Albert Breer of TheMMQB.com notes the Bills' chaotic front office situation goes back to 2014, when Terry and Kim Pegula took over and were surprised when Doug Marrone exercised an opt-out option that garnered him $4MM and left the Bills without a coach despite having completed a rare over-.500 season in 2014. The current Jaguars HC's 9-7 campaign, aided the Patriots resting starters in Week 17 of that season, represents the most the Bills wins since 2004.
La Canfora notes Whaley has not gotten along especially well with any of his coaches, describing less-than-ideal relationships with both Marrone and Rex Ryan, and the one with Sean McDermott did not take off. Bill Polian declined to join the Bills in January of 2015, and La Canfora notes that decision kept Whaley in charge and helped lead to Marrone bolting on his contract.
Now running the show in Buffalo, McDermott was not happy the Patriots plucked Stephon Gilmore in free agency, La Canfora writes. The RFA decisions on Chris Hogan and Mike Gillislee did not help, either. The CBS-based reporter notes some of Pegula's confidants advised him to fire Whaley years ago. The Bills signed Whaley to an extension last year, however.
A source categorized the Bills' draft room this weekend as "one of the weirdest three days," per Breer, due to the fact a leadership component wasn't entirely present. McDermott, though, was the one who was providing the final say, Breer reports. The first-year HC was given autonomy to remove prospects from the draft board as well. Pegula said today Whaley put together the draft and the organization decided to fire him after the three-day event, Mike Rodak of ESPN.com relays.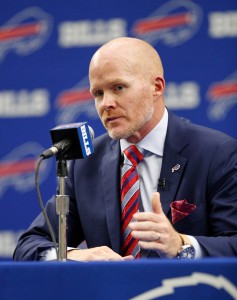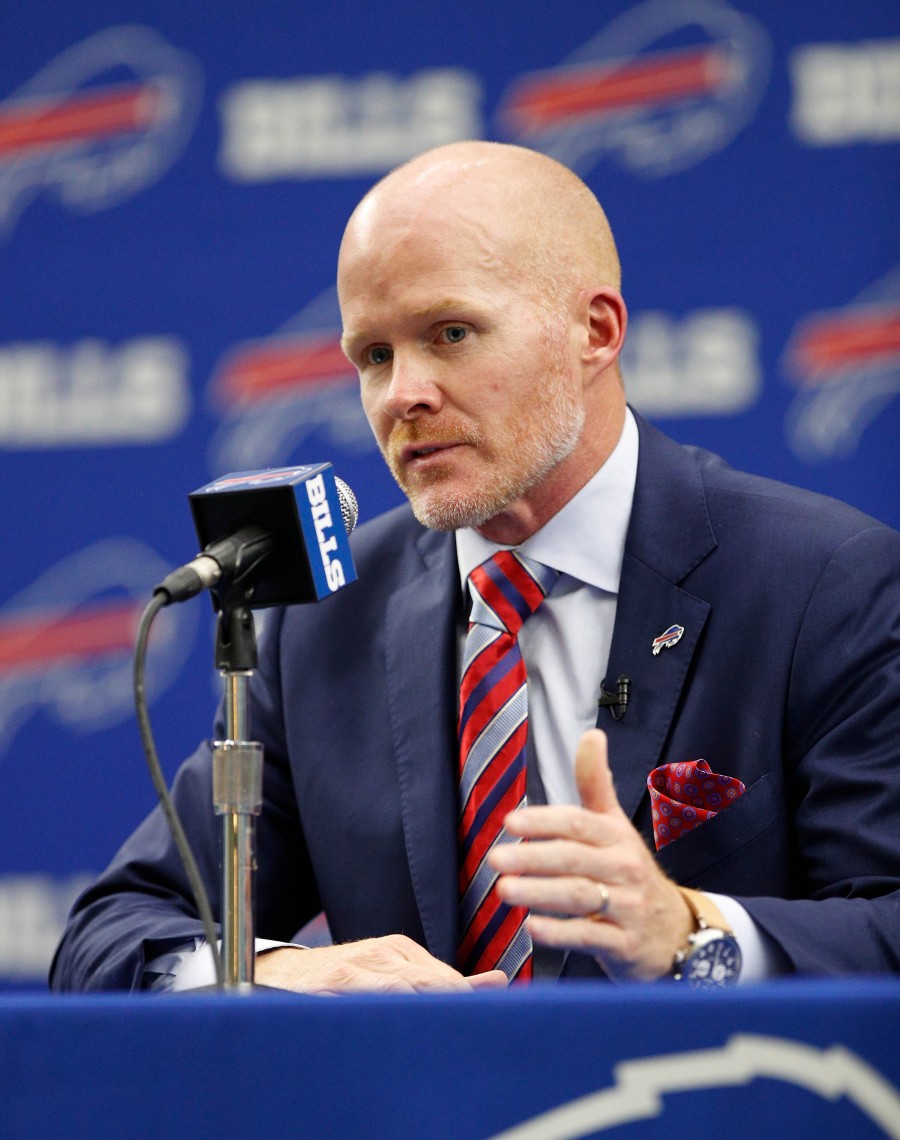 Scouts were upset with Ryan's program last year, Breer notes, adding that Bills coaches felt some of Whaley's draft decisions — be it the trade-up for Sammy Watkins or selection of injury-risk Shaq Lawson — didn't fit the schemes they were using. As for Watkins, it's possible the Bills made his injury situation worse. Breer reports that the wideout's foot injury was too severe for him to complete walkthroughs, but no one put a stop to his comeback attempt, and the pain worsened as he pushed through it to lead to a two-month shutdown. Watkins returned for the final six games but only cleared 80 receiving yards twice, albeit on a run-centric team. Already rumored to be set to decline Watkins' fifth-year option, the Bills are probably more likely to go in that direction now that Whaley is gone, Jason Fitzgerald of OverTheCap tweets.
Further complicating things with McDermott: Anthony Lynn was Whaley's first HC choice, according to Breer, and ownership went with the former Panthers DC — with whom Whaley did not have much of a relationship — while letting Lynn proceed to the Chargers' job. Tyrod Taylor's return on an adjusted deal also went against Whaley's wishes and was more in line with new OC Rick Dennison's. The latter was the Broncos' OC when the team pursued Taylor in 2015.
As far as the selection of the next GM, the Pegulas might not lean on team president Russ Brandon too much, with Terry Pegula saying today the owners would ask Brandon questions if they believed they need to (Twitter link via Breer). Former Eagles president and Browns CEO Joe Banner understandably expects the new GM to be someone with close ties to McDermott, the longtime exec told Sirius XM Radio (Twitter link). Panthers assistant GM Brandon Beane could well become a candidate.
Follow @PFRumors