Nathaniel Hackett was once again in the news this week when the Jets announced that they hired him as their new offensive coordinator. The coach was also in the news eight years ago today when he surprised many by joining the Jaguars' staff.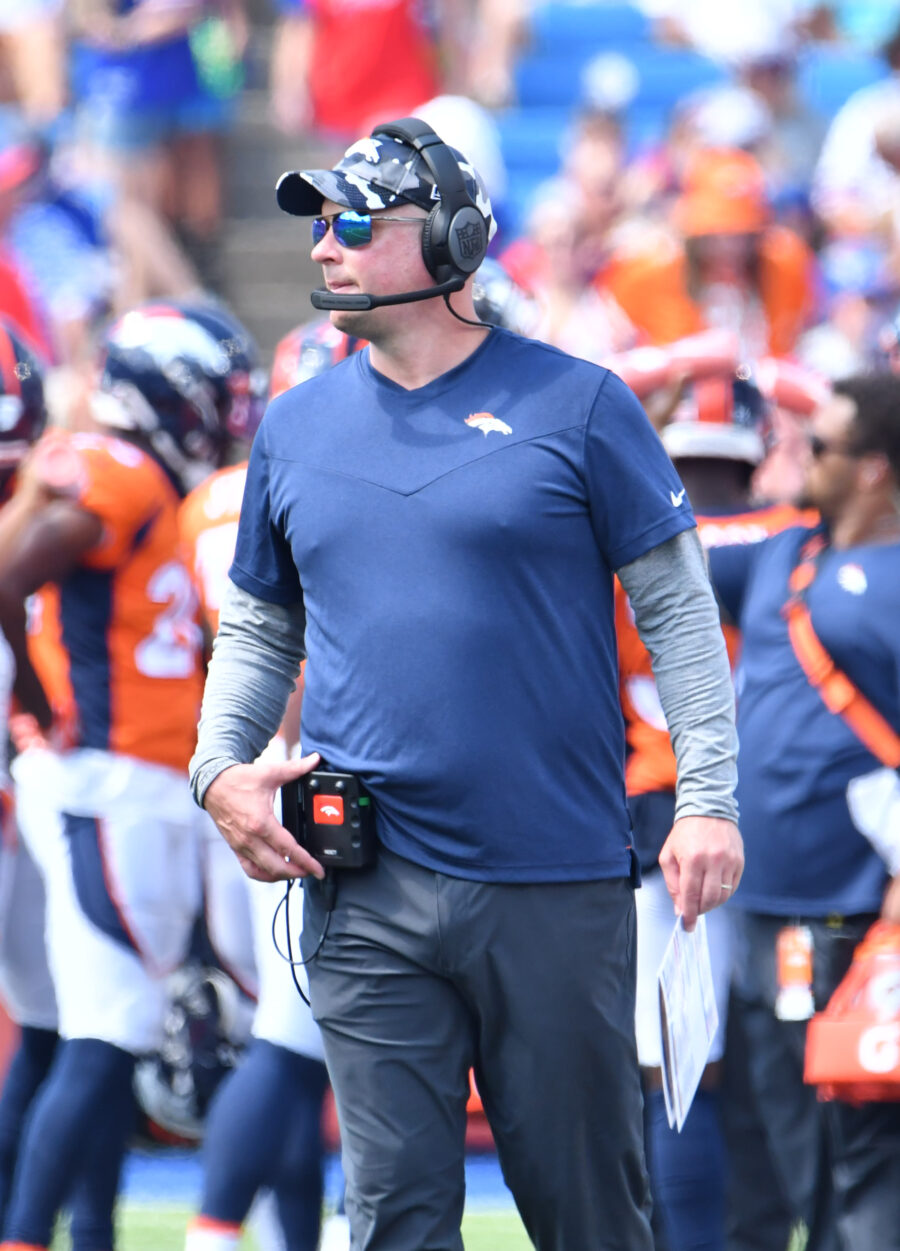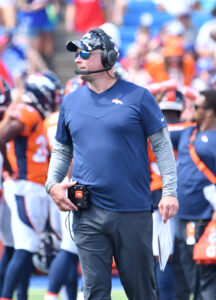 [RELATED: Jets Hire Nathaniel Hackett As OC]
Besides quality control roles with the Buccaneers and Bills, Hackett mostly cut his teeth in collegiate football, culminating in him becoming Syracuse's offensive coordinator. It was there that Hackett developed a strong relationship with Syracuse head coach Doug Marrone.
When Marrone was hired as the Bills' head coach, he brought along Hackett to serve as his offensive coordinator. During his time in Buffalo, Hackett proved that he was able to run a competent running offense. However, thanks in part to the limitations of quarterbacks EJ Manuel, Thad Lewis, and Jeff Tuel, the passing offense struggled. Kyle Orton made the unit more respectable during the 2014 campaign, but it wasn't enough to prevent changes in Buffalo.
Marrone decided to head to the Jaguars as their assistant head coach for the 2015 season. This left Buffalo's staff without a secure gig moving forward, but it sounded like Hackett was going to land on his feet relatively quickly. The coach emerged as a favorite for the Rams offensive coordinator gig; this was partly due to his pedigree but was also due to St. Louis missing out on some of their top targets.
However, instead of taking the Rams job, Hackett surprised many when he revealed on January 28, 2015 that he'd be heading to Jacksonville with Marrone. Hackett was named the Jaguars quarterbacks coach, a role he held for a year-plus. Marrone found himself as interim head coach following the firing of Gus Bradley in 2016, and Hackett was promoted to OC when Greg Olson also earned his walking papers. During Hackett's first full season as offensive coordinator in 2017, the Jaguars offense surprisingly emerged as one of the top units in the NFL with quarterback Blake Bortles and running back Leonard Fournette leading the way. That offense regressed in 2018, and Marrone surprised many when he fired Hackett following a 3-8 start to the year.
Hackett once again landed on his feet. The following offseason, he was hired as offensive coordinator in Green Bay. The Packers were the best offense in 2020, and quarterback Aaron Rodgers won back-to-back MVPs with Hackett at the helm. Thanks to his performance, Hackett finally got his chance to become a head coach when he was hired by the Broncos last offseason.
We all know how that went. The Broncos were perhaps the biggest disappointment of the 2022 season, and Hackett was canned before he was able to complete his first season as head coach. While the coach clearly lost some of his shine during the 2022 campaign, it didn't stop him from finding a new gig. Earlier this week, the Jets announced that they hired Hackett as their new offensive coordinator.
Hackett truly made a name for himself when he took a surprising Jaguars offense to the AFC Championship in 2017. Had Hackett instead decided to take the St. Louis job (vs. taking the Jacksonville gig on this date in 2015), his career could look a whole lot different than it does today.