Vikings center Joe Berger realizes that he's getting towards the end of his career. The 35-year-old says that 2017 will probably be his final NFL season.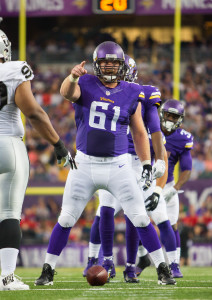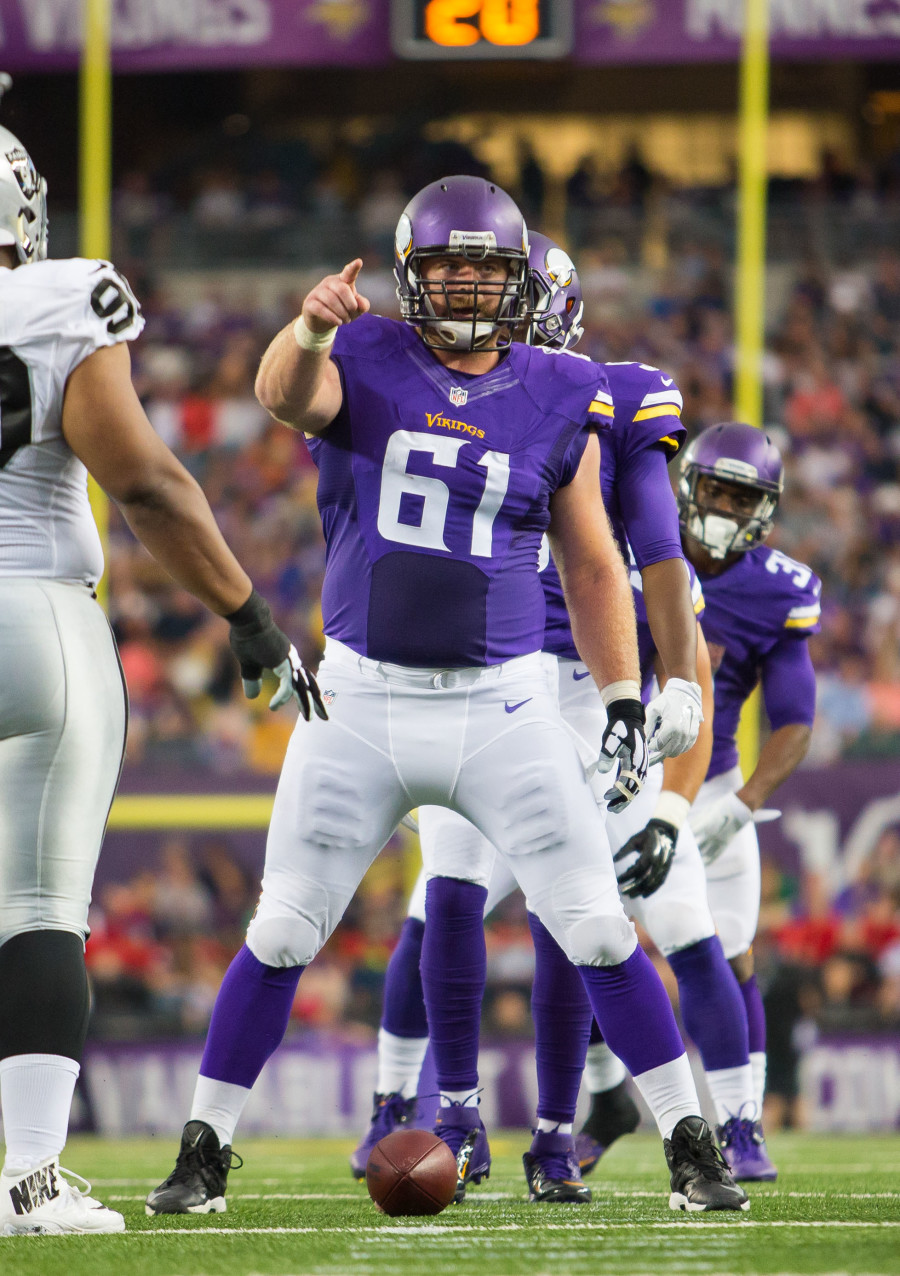 "You never know what the circumstances are going to be, but in my mind, that's the way I'm looking at it," Berger told Chris Tomasson of the Pioneer Press. "It's year 13 and it's been fun. It's a young man's game, though.''
Berger first broke into the league as a sixth-round pick of the Panthers, but never wound up taking the field for them. After trudging along in a largely reserve role for the Dolphins and Cowboys, he found a more permanent home with the Vikings in 2011. In 2015, he became a full time starter at center and that's the role he'll likely reprise for the third straight season this year.
In 2016, Berger saw time at center, left guard, and right guard. Listed as a guard by Pro Football Focus, he was given a strong overall score of 85.0 and ranked as the 12th best guard in the NFL. In the year prior, he pulled down a career best 88.0 mark. Berger is doing the best work of his playing career, but it sounds like he wants to leave the game with his health in tact.
"Not everybody gets the opportunity in this game to walk away on their own," Berger said. "So, for [Chad Greenway] to have a great career like he did, all (with the Vikings), to be able to step away on his own with his timing, if I were able to get that opportunity, that would be great."
Photo courtesy of USA Today Sports Images.
Follow @PFRumors