The 49ers made a seismic move on Monday night in trading for Jimmy Garoppolo, but the franchise attempted to make this trade earlier this offseason.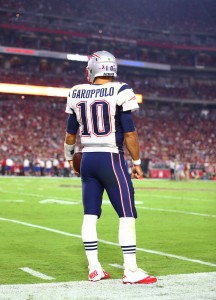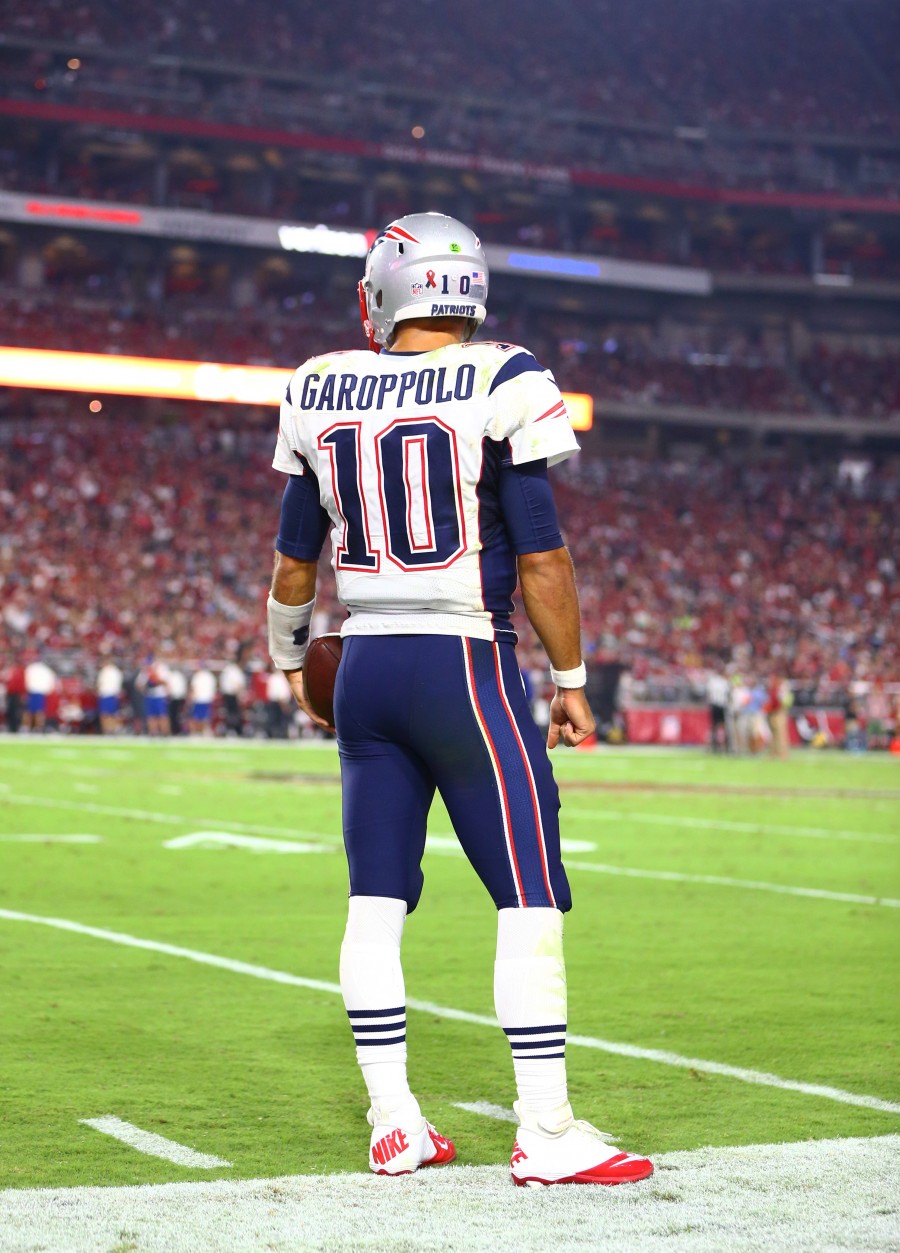 John Lynch said he pursued a Garoppolo swap earlier this year, but the 49ers and Patriots evidently couldn't agree on terms.
"We studied him hard," Lynch said, via 49ers.com (video link). "We studied him hard this offseason. We tried to do a deal this offseason. It didn't come to fruition. It presented itself now and we felt like it was an opportunity we had to jump at."
The 49ers made multiple moves to bring in new quarterbacks this offseason, only Lynch continued to say the team was monitoring the situation regarding the acquisition of a franchise quarterback. The team's Brian Hoyer and C.J. Beathard transactions did not move the needle in this area, as expected, and Lynch said Tuesday that Beathard will now move into a situation where he can learn from Garoppolo long-term. The 49ers do not have a contract with Garoppolo yet, but that or a franchise tag would seem logical now that he's under team control.
The Browns joined the 49ers in pursuing Garoppolo, being far more closely connected to the then-Patriots backup than the 49ers were, and made an offer during the draft. But there may have been a disconnect among the Browns about that potential move.
As for the Patriots, they are now without a Tom Brady successor. Bill Belichick said this choice was looming the past couple of years. Brady is signed through the 2019 season, and while there aren't many parallels of quarterbacks playing well into their 40s, he's defied age norms to this point. Belichick added today he views the 40-year-old passer as a year-to-year proposition, but in making this trade, it's fairly clear the 18th-year Patriots coach believes Brady will be around for the foreseeable future.
"As [Garoppolo's] career moves forward, we have to look at our team, both this year and beyond. We probably had, in my opinion, the best QB situation in the league for the last, call it, 2½ years," Belichick said, via Josh Alper of Pro Football Talk. "It is just not sustainable given the way that things are set up.
"[The Brady-Garoppolo setup is] definitely not something we wanted to walk away from, and I felt we rode it out as long as we could. We've, over a period of time, explored every option possible to sustain it but, at this point, it felt like we had to make a decision. It's a very complex situation on multiple levels. This is really the last window that we had and we did what we felt was best for the team."
New England could look to add former Brady backup Brian Hoyer, whom the 49ers released on Monday night, as the post-Garoppolo insurance policy.
Photo courtesy of USA Today Sports Images.
Follow @PFRumors