The NFL's salary cap has risen dramatically over the past five years, with the 2016-17 increase nearly doubling as the biggest since the cap was implemented.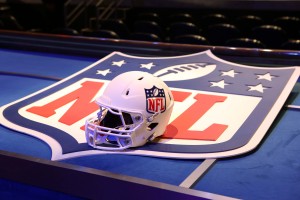 In December, a report emerged indicating the 2018 cap would likely fall between $174.2MM and $178.1MM. It it ends up within that range would, that would not top the growth of this past year — when the cap vaulted from $155.27MM to $167MM — but it would still be in line with recent spikes.
But Mike Florio of Pro Football Talk hears the cap may be set to move past the $180MM mark. That $13MM-plus increase would mean the highest climb in the cap era. Here's what the salary cap has looked like over the past five years:
2013: $123MM
2014: $133MM
2015: $143.28MM
2016: $155.27MM
2017: $167MM
In the years prior to 2013, the cap stagnated, with the 2009 salary ceiling of $123MM matching the 2013 cap number. But the expected growth will benefit the next group of free agents. Although Florio notes teams are ready to spend on the next crop of UFAs, he categorizes the upcoming class as not being particularly enticing. He adds the number of franchise-tagged performers could well rise.
Follow @PFRumors