The Sashi Brown regime will likely be most associated with the decisions to trade out of draft spots that ended up producing Carson Wentz and Deshaun Watson. Well, that and an unprecedented losses in a two-year span.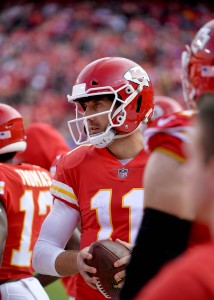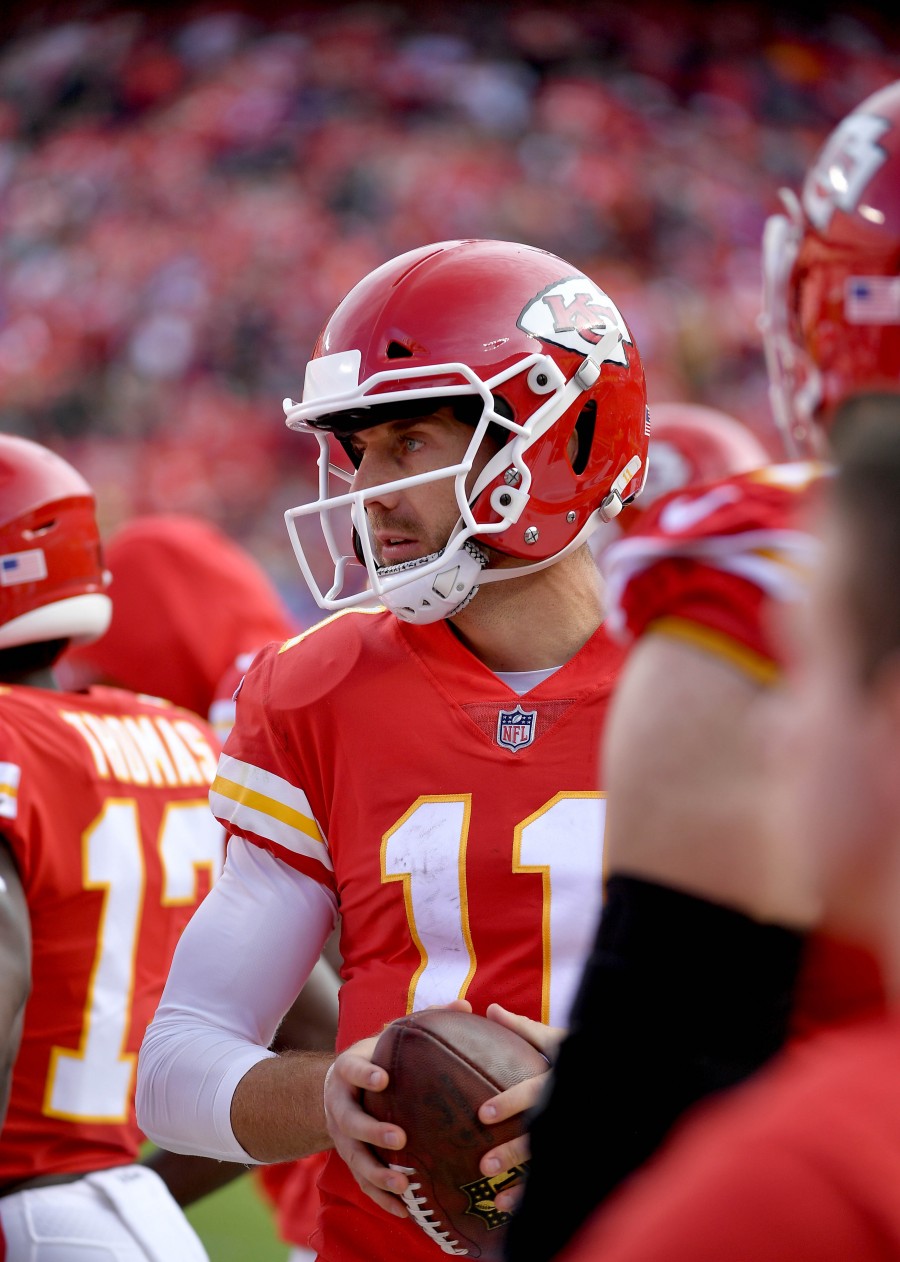 But John Dorsey may be preparing for a multifaceted approach to fixing the Browns' quarterback situation. The Browns are expected to pull the trigger on a quarterback at No. 1 overall, and Dorsey said several could be on the radar at this juncture, but Mary Kay Cabot of cleveland.com expects the Browns' Week 1 starter will be a veteran not currently on the roster.
Cabot writes the Browns will acquire an experienced passer, adding this player would play in front of the to-be-determined rookie to start the season. This would differ from Cleveland's 2017 approach, which included giving DeShone Kizer the reins immediately. Cabot mentions Alex Smith as a candidate the team will attempt to acquire via trade.
Cabot expects Dorsey to attempt to trade for Smith, whom he acquired in 2013 for two second-round picks while with the Chiefs, and still draft a quarterback at No. 1. Smith has one year and $20.6MM left on his contract, and the Chiefs are reportedly ready to explore a trade and turn to Patrick Mahomes in 2018.
This would be interesting given how far the Browns may be from contention, but Hue Jackson said this multi-pronged solution at quarterback would be in play this offseason despite its perceived redundancy. The Browns having gone 1-31 over the past two seasons, it would seemingly make sense to not waste additional resources on a franchise-quarterback salary instead of letting the rookie learn from the start, but the team does have a warchest of cap space. Cleveland's expected to possess $110MM in space, so just about anything could be in play come March.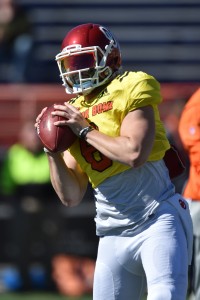 As for the rookie the Browns will pair this to-be-identified veteran with, Cabot does not see it being Baker Mayfield. While a report emerged over the weekend that Mayfield may be the type of player Dorsey covets, Cabot still sees the Browns as having multiple other QBs above him on their early board. Jackson's proclivity for bigger quarterbacks could well play a role here, Cabot writes.
A Mayfield play could look similar to the Browns' Johnny Manziel gamble, with Mike Florio of Pro Football Talk writing that Jimmy Haslam could well enter the decision-making process as he did in 2014 when he pushed for Manziel. Noting it would be difficult for Dorsey to say no under these circumstances, Florio writes the Browns would be hoping the Oklahoma product that shares some on-field traits with Manziel doesn't share enough of the off-field troubles with him. Haslam reportedly intervened this spring in Brown and Co.'s draft process in hopes of a quarterback pick, so it wouldn't be out of character for the owner to step in again.
Several scouts and execs Cabot spoke to at the Senior Bowl see the similarities between Mayfield and Manziel, but Dorsey came to the former's defense this week.
Follow @PFRumors