Barring something drastic changing by March, the Steelers are going to use the franchise tag on Le'Veon Bell for a second straight year.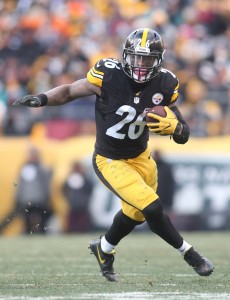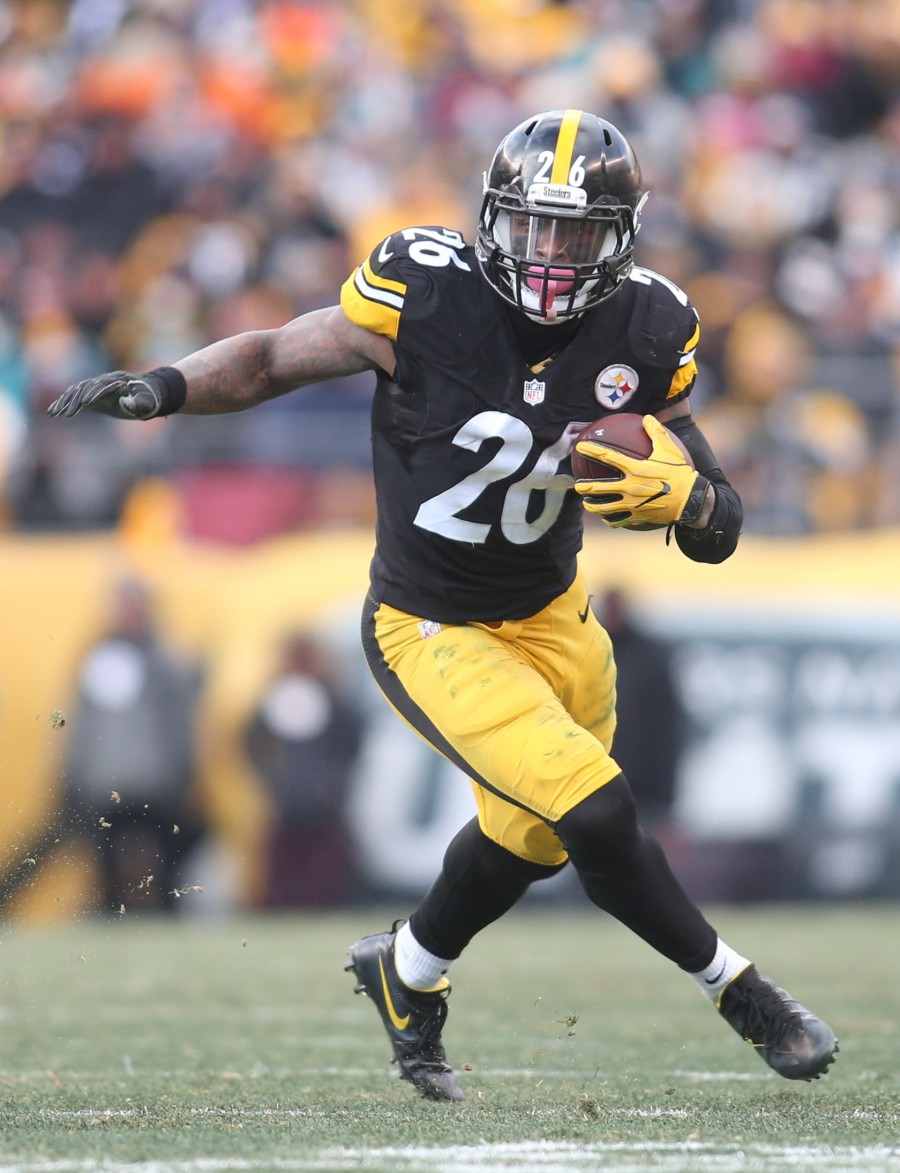 If the parties fail to work out a deal by the July deadline, Bell could threaten a hard-line stance. The Pittsburgh ball-carrier said Thursday he would consider sitting out the entire 2018 season or retiring rather than play on the tag again, Jeremy Fowler of ESPN.com notes, adding Bell would probably retire if he did sit out an entire season.
"It will eventually come down to me playing on the tag or not," Bell said, via Fowler. "They tag me again, it will be me [saying], 'OK, do I want to play on the tag or do I not want to play on the tag?' That's what it comes down to. If I was a free agent and they let me go, be a free agent, then yeah, I'm going to go explore free agency, test the market."
A second Bell tag would be for around $14.5MM, guaranteed once the tender is signed, so Bell would be walking away from the highest salary of his career and a figure no other running back can come close to matching in a season.
Bell will turn 26 in the offseason and will be coming off a 404-touch season — by far the most of his career — and plays a position where bouncing back from these high-workload campaigns has proven difficult.
"Just get the numbers straight, exactly where we want them. I'm not going to settle for anything," Bell said, via Fowler. "I know what I do and what I bring to the table. I'm not going out here getting the ball 400 times if I'm not getting what I feel I'm valued at."
Bell referencing touches could reflect he's again hoping for a deal that also takes into account his role as Pittsburgh's No. 2 wide receiver, which came up during the sides' latest round of negotiations. Bell's camp reportedly turned down an offer that would have paid him $30MM over the 2017 and '18 seasons, so playing on back-to-back tags would end up costing him. And having not agreed to a deal this year deprives him of a key prime season that could be used in negotiations. But it's undeniable how valuable he is to the Steelers, who have never had a running back prior to Bell land on two All-Pro first teams.
"I've made a lot of money; I'm happy where I'm at; I've got a good family — I don't really need to play football," Bell said. "Right now, I'm just kind of doing it because I love it. Now, I've done everything but own a Super Bowl …
"I don't necessarily care about the money aspect of it. I just want to be valued where I'm at. If I am playing this game, I want to set standards for all the other running backs behind me, like Todd Gurley and Ezekiel Elliott, Melvin Gordon, guys like that. I'm a guy they can kind of look at. I feel I can do that. I'm in a position where I can do that, and I'm going to do it."
Photo courtesy of USA Today Sports Images.
Follow @PFRumors