Patriots running back Dion Lewis is expected to request a three-year contract in the range of $18MM with $10MM guaranteed in order to pass up free agency, according to Jeff Howe of the Boston Herald. Lewis isn't interested in offering a hometown discount to New England, and the "early vibe" is Lewis won't re-sign with the Patriots, as Howe reports in a separate piece.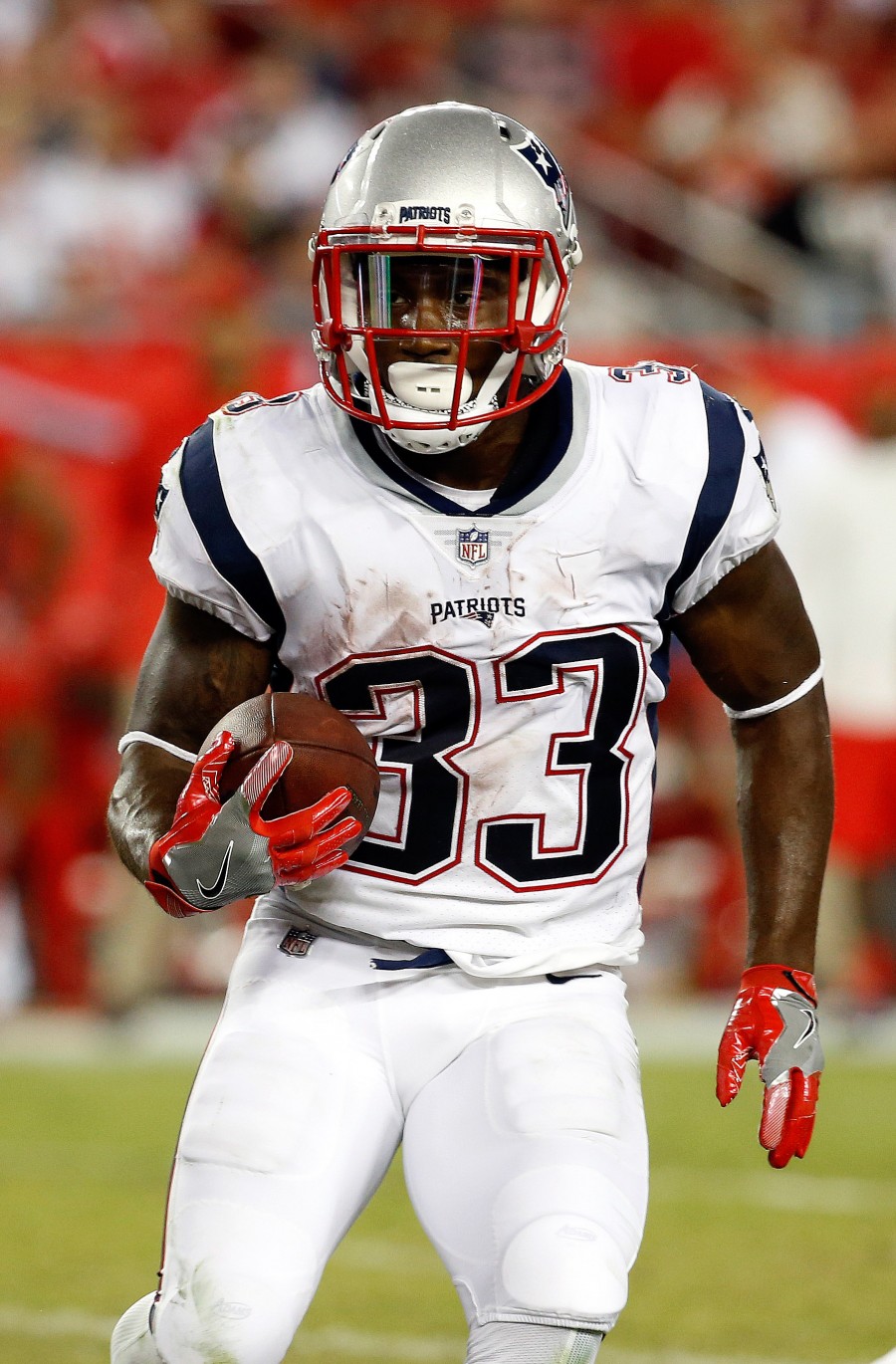 A pact that comes with a $6MM annual value would place Lewis comfortably within the top-10 running back deals, while a $10MM guarantee would tie Lewis for sixth among runners (discounting rookie contracts). The Patriots typically don't land in that range for running backs, and have usually resided in the $3MM per year scope. Still, Mike Reiss of ESPN.com expects New England to keep a dialogue open with Lewis before the free agent period opens on March 14.
The Patriots have a cavalcade of running backs on their roster, but Lewis was the best of the bunch last year. The 27-year-old Lewis posted the most outstanding season of his career in 2017, toting the ball 180 times for 896 yards (both team highs), managing 214 yards on 32 receptions, and scoring 10 total touchdowns (including one in the return game). Lewis ranked first in Football Outsiders' DYAR metric, sixth in broken tackles, and sixth in Pro Football Focus' pass-blocking grades.
Aside from Lewis, other New England backs scheduled to hit free agency include Rex Burkhead and Brandon Bolden. At present, the Patriots only have ~$13MM in salary cap space, so retaining any of their free agents may be tough. However, the club can easily increase their cap room to more than $30MM by cutting player such as Martellus Bennett, Dwayne Allen, Mike Gillislee, David Harris, and Alan Branch.
Photo courtesy of USA Today Sports Images.
Follow @PFRumors