Still not committed to playing in 2018, Rob Gronkowski will not be in attendance Monday when the Patriots begin their offseason program. But the All-Pro tight end's been working out independently, and some of his reported dissatisfaction with Bill Belichick may again be contract-related.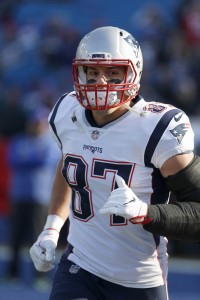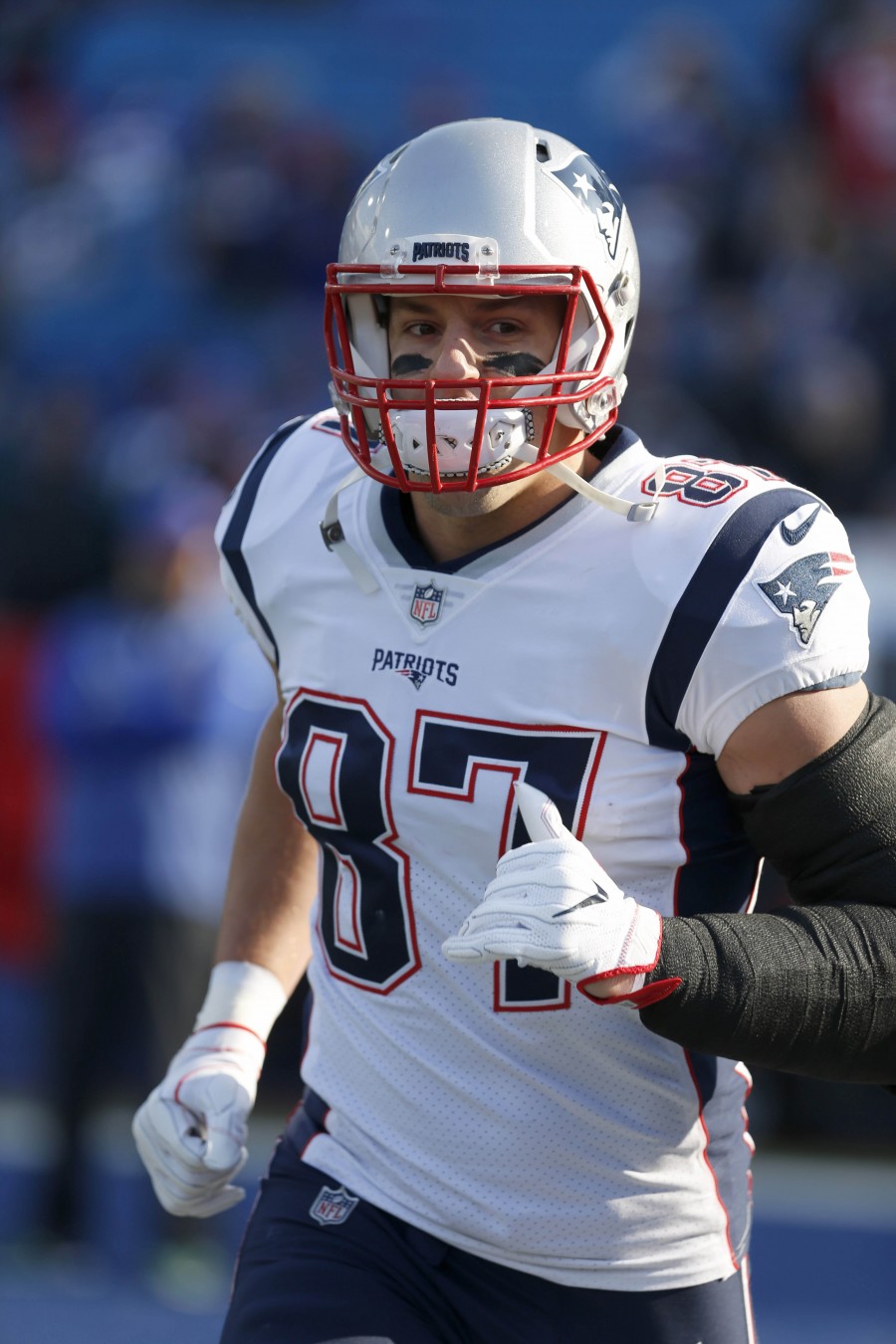 Gronkowski wants a raise from his current contract, Ben Volin of the Boston Globe reports, adding that it appears to be an open secret the superstar pass-catcher is upset. Gronk signed his current contract way back in 2012; that deal that still has two years remaining on it.
Belichick's issues with trainer Alex Guerrero also factor into this, with Volin writing that Gronkowski is "openly feuding" with the New England head coach about his relationship with Guerrero. Gronk has taken Tom Brady's side when it comes to Guerrero, per Volin, crediting the trainer's methods with helping him stay healthy last season — which came after a back injury cut his 2016 slate short.
Gronk will turn 29 next month and must attend 90 percent of the Patriots' offseason workouts to collect a $250K bonus, per Joel Corry of CBS Sports (on Twitter). That works out to a maximum of three absences, and Volin notes Gronkowski appears fine with forgoing that six-figure check. The Pats can only dock Gronk $84K if he misses their June minicamp.
Set for a base salary of $8MM this year, Gronkowski has seen another wave of pass-catchers cash in for far more than what he's making. Sammy Watkins and Allen Robinson play a more valued position, but their accomplishments and per-year salaries ($16MM and $14MM, respectively) look strange when compared directly with Gronkowski's. He stands to earn $9MM in base salary in 2019. While that's not entirely out of step with tight ends, career backup Trey Burton just signed for $8MM AAV. And Gronk could make an argument he's not only the best tight end in the game, but with four first-team All-Pro distinctions (only one other Patriot, John Hannah, has more), is on his own tier at this position presently and deserves to earn significantly more than his peers. Of course, his injury history affects this situation as well.
Gronkowski's grumbling about his deal last year prompted the Patriots to add an incentive package to it, and by virtue of that All-Pro honor, he maxed out those incentives. It may take more than that to get Gronkowski back to the facility this time around.
Follow @PFRumors