There was chatter before the draft that the Dolphins could move up in the first round to select a quarterback who could take over for Ryan Tannehill in the near future. However, when Miami was on the clock with its No. 11 overall selection, team owner Stephen Ross stepped in and implored his team to trade back, per Ben Volin of the Boston Globe.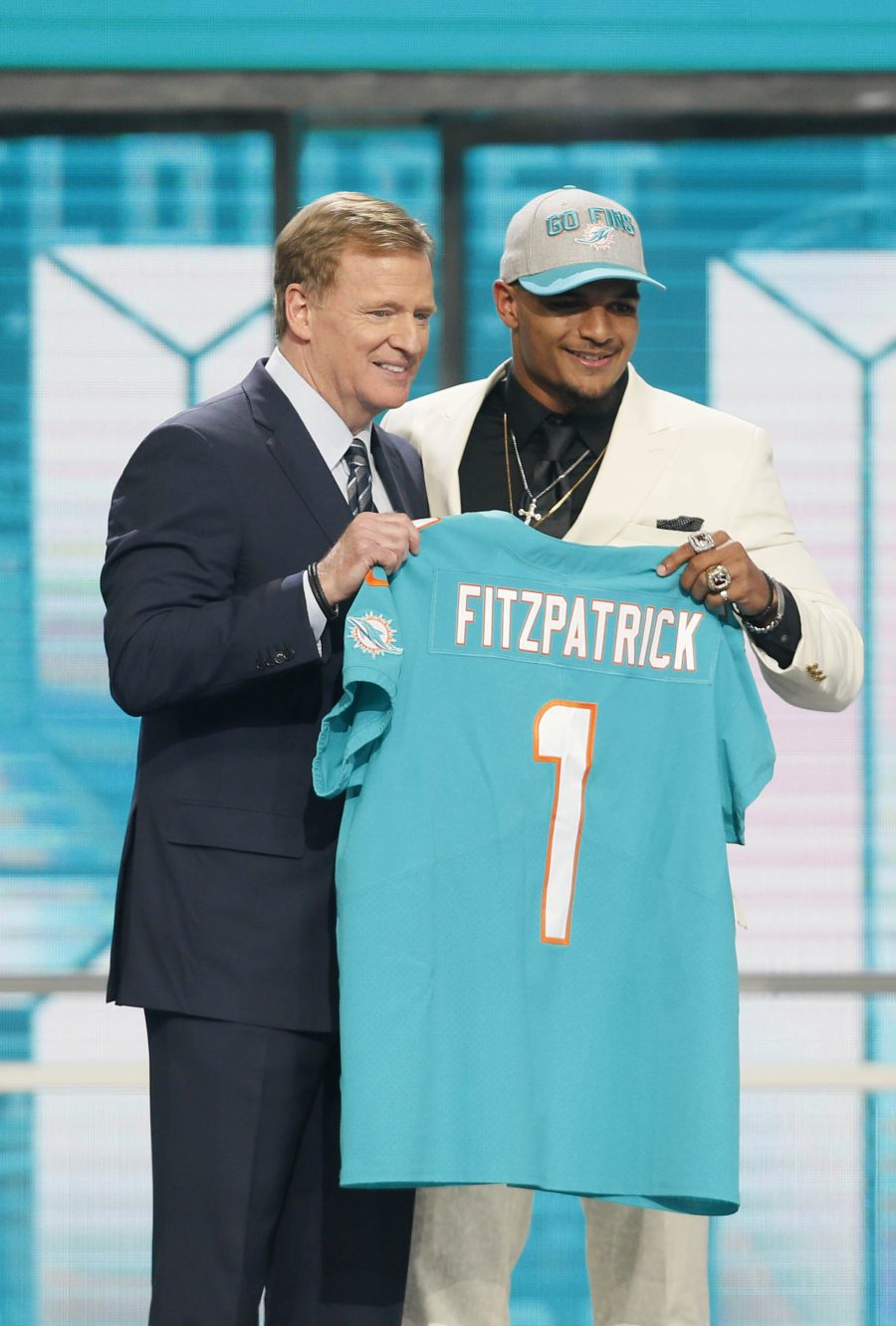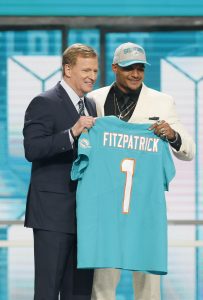 Volin reports that Ross wanted the Dolphins to acquire additional draft capital and to save money on the first-round selection (and, as the top four QB prospects were off the board by that time, perhaps he felt it made more sense to trade down). Ultimately, however, Ross' football people talked him out of it, and the team turned in the card to select Alabama defensive back Minkah Fitzpatrick.
Time will tell whether the pick was a good one, or whether the Dolphins should have made more of an effort to land a signal-caller, but it cannot be argued that Fitzpatrick's upside and versatility make him a logical fit for the Fins. Indeed, Miami needed help all over its defense, and the Crimson Tide standout — who can play safety or cornerback — was one of the best defenders in his class. He is also a playmaker, having recorded 60 tackles, 1.5 sacks, seven passes defensed, and one interception in his last collegiate season to go along with two pick sixes in both the 2014 and 2015 seasons.
Even if they had traded back just one spot, Fitzpatrick may not have been on the board for Miami. The Buccaneers, who were sitting at No. 12 after trading its original No. 7 overall selection to the Bills, were in the market for a high-end DB, and many mock drafts had Fitzpatrick going to Tampa Bay at No. 7.
It is also unclear if the Dolphins actually had an offer for their No. 11 overall pick, or if Ross wanted them to work the phones more to seek out a deal.
Follow @PFRumors