The latest news out of the league's effort regarding the player protest movement may be a solution that shifts the decisions about whether or not players are required to stand during the playing of the national anthem up to the teams rather than implementing a leaguewide policy, Mark Maske of the Washington Post reports.
Owners are considering going forward with an approach that would leave these decisions up to the 32 franchises, with Maske reporting not enough support among owners appears to exist for a policy that will require players to stand during the anthem.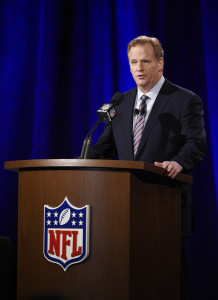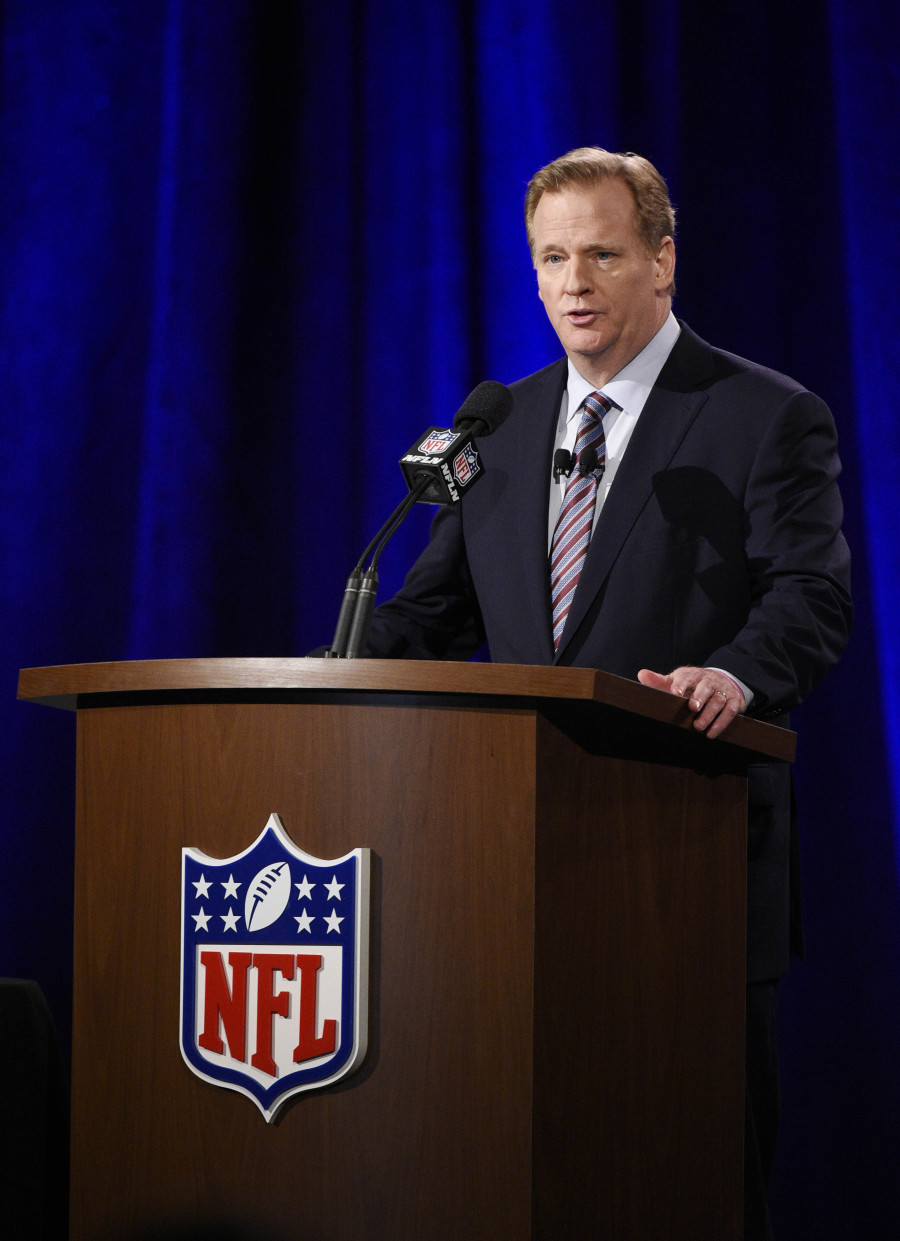 Set to meet from May 21-23 in Atlanta, the owners are considering this as well as other solutions. Maske reports the pre-2009 policy of keeping players in their respective locker rooms is on the table, as is a more hardline approach of requiring players to either stand for the anthem or remain in the locker room during its playing.
While some owners — most notably Jerry Jones and Bob McNair — have come out against the inequality-based protests, Maske writes that others are opposed to forcing players to stand.
Roger Goodell is also not believed to be prepared to support a decision forcing players to stand, which may open the door to this team-by-team policy becoming the preferred solution at this point. Some around the league said, via Maske, Goodell's involvement in the 2017 deal between players and owners that allocated funds to player-supported community causes will make it unlikely he'll support any policy that requires players to stand.
"My guess is they will leave it up to the teams," a high-ranking official with one team said, via Maske.
The NFL's current policy encourages players to stand for the anthem but doesn't require it. Jones said last season he would bench players who chose to protest, and the Texans owner said in March NFL fields are "not the place for political statements." President Donald Trump has consistently weighed in on this issue, most infamously at a speech last year that induced hundreds of players to kneel during anthems in Week 3 of last season, and has communicated with Jones regarding it. The president's involvement has come up in both grievances from Eric Reid and Colin Kaepernick, and a New York Times-obtained recording of last fall's players-owners summit produced audio of owners expressing concern about the president's attacks on the league.
Yahoo's Charles Robinson reported last month that Jones will attempt to push through a measure that will require players to stand, but as of now, it doesn't seem like the Cowboys owner has enough support here. No vote on this issue occurred at the league meetings in March.
Photo courtesy of USA Today Sports Images.
Follow @PFRumors