Calvin Johnson made the surprising decision to hang up his cleats at the end of the 2015 season, but teams were still interested in his services as late as last year's trade deadline. It never seemed like a real possibility that he would return to the field, however, and in an excellent interview with Dave Birkett of the Detroit Free Press, Johnson opened up on his struggles to tell then-Lions head coach Jim Caldwell about his decision, his relationship with the team, and whether he would change anything about his playing career. The whole interview is well-worth a read, but we have pulled out some of the notable nuggets below: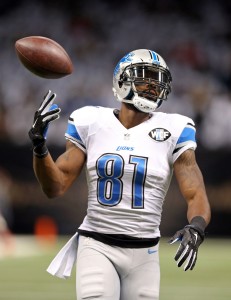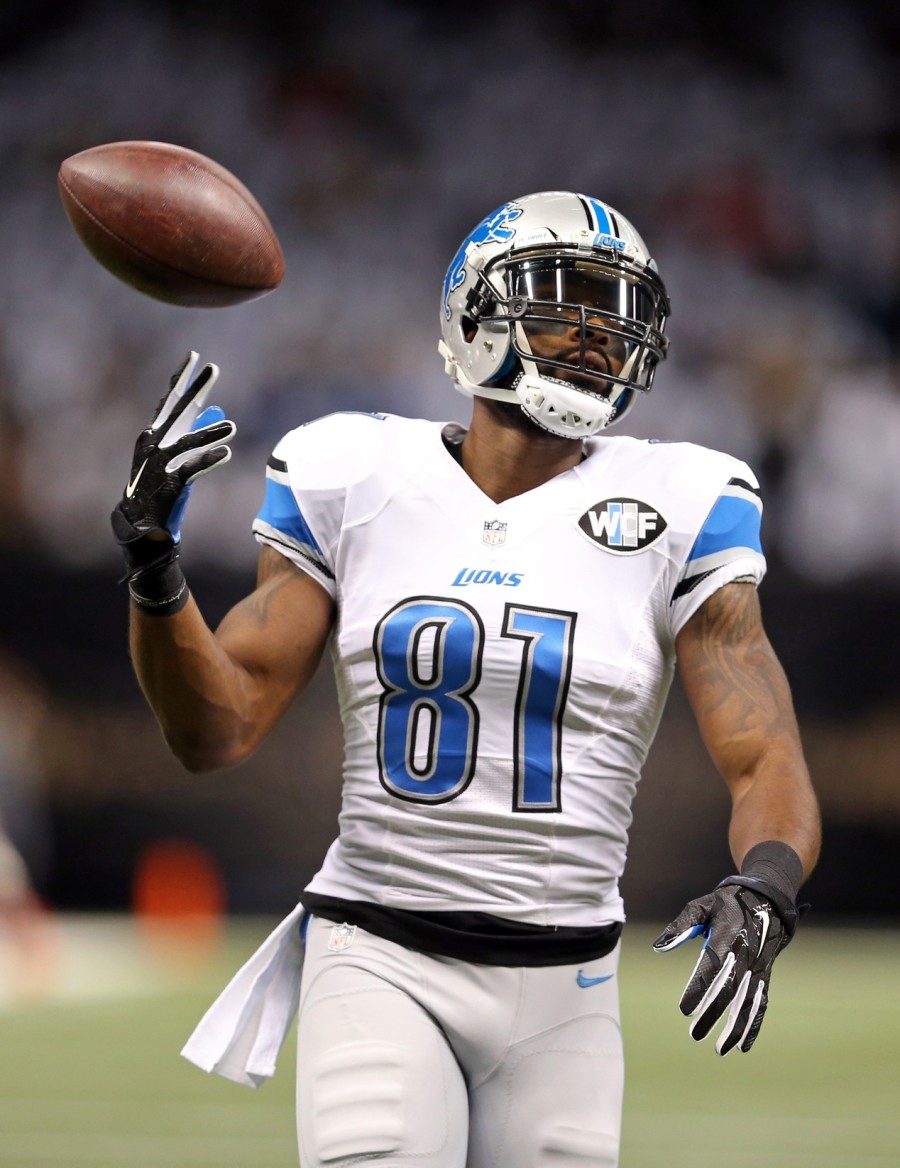 On his decision to retire:
Johnson told Birkett he was prepared to retire after the 2014 season, as he had achieved both of the goals he had set for himself when he entered the league: to play 10 NFL seasons and to surpass 10,000 receiving yards. But his father convinced him to stick around for one more year. Johnson said, "I told (my father), I was like, 'Dad, I don't think I can do it no more.' I was like, 'I don't think I can keep on coming out there running miles a day.' He said, he was like, 'You think you can get one more?' I thought about it. … I was like, 'All right, I can do it one more time.'"
On informing Caldwell of his decision:
"I was so stressed out. I was thinking about that more in the last three games [of the 2015 season] than anything else. I was like, 'Dang, man. How the hell am I going to tell Coach?' I asked my dad, asked my sister. And I was like, 'Maybe I'll just tell him like right before the last game. I'll like go to his office on Friday, or tell him like Saturday night before the game.' And I was like, 'Dang, (I can't). That's just a big ass distraction right before the game.' It was actually tough to actually say it, to spit the words out. But when I finally told him it was like a burden off my chest like no other. I was like, 'man, I'm free. I ain't got to be stressing this (stuff) no more.'" 
On his strained relationship with the Lions:
Johnson was famously required to pay back a seven-figure portion of his signing bonus when he elected to retire, which has unsurprisingly led to tension between him and the club. Once Johnson told Caldwell he was going to retire — he ultimately waited until his exit meeting a few days after the 2015 season finale — Caldwell immediately summoned Lions interim general manager Sheldon White and president Rod Wood. Johnson said, "It had to surprise [Caldwell], 'cause then he told me to wait around and he got the GM and stuff. But I knew there was going to be a problem once [Wood] talked to me and the first thing out of his mouth was like, 'Did you earn all your bonus?' I was like, 'Oh, s***.' I knew right then it was going to be a problem. I was like, 'All right, I see how it's going to be.'" 
Aside from that statement, however, Johnson indicated he did not wish to discuss the relationship between him and the team or if it can eventually be repaired.
On whether he could still play if he wanted to:
"I don't (think so), man, cause I get up from the bed sometimes in the morning, I'm just like, I shuffle across the ground cause I can't bend my ankles. That was my problem when I played, just ankle's always stuck or swelled up, I can't flex them. If you can't flex your ankles then you're just running flat-footed all the time."
On his Hall of Fame candidacy:
"People don't like that I didn't play a long time, but hey, it is what it is. I mean, I was the fastest to 10,000 yards, I had the most yards in an actual regulation game. I did some things, but if it's not enough, it's not enough. I'm not going to lose sleep over it."
On whether he has any regrets:
"It was my time. It was my time."
Photo courtesy of USA Today Sports Images.
Follow @PFRumors