Even with recent reports indicating that star defender Aaron Donald was looking to reset the market for non-quarterbacks, Rams COO and VP Kevin Demoff told NFL Network's Steve Wyche that extension talks have been going well.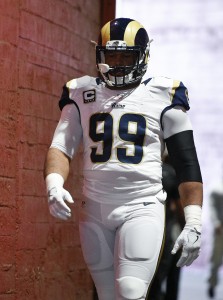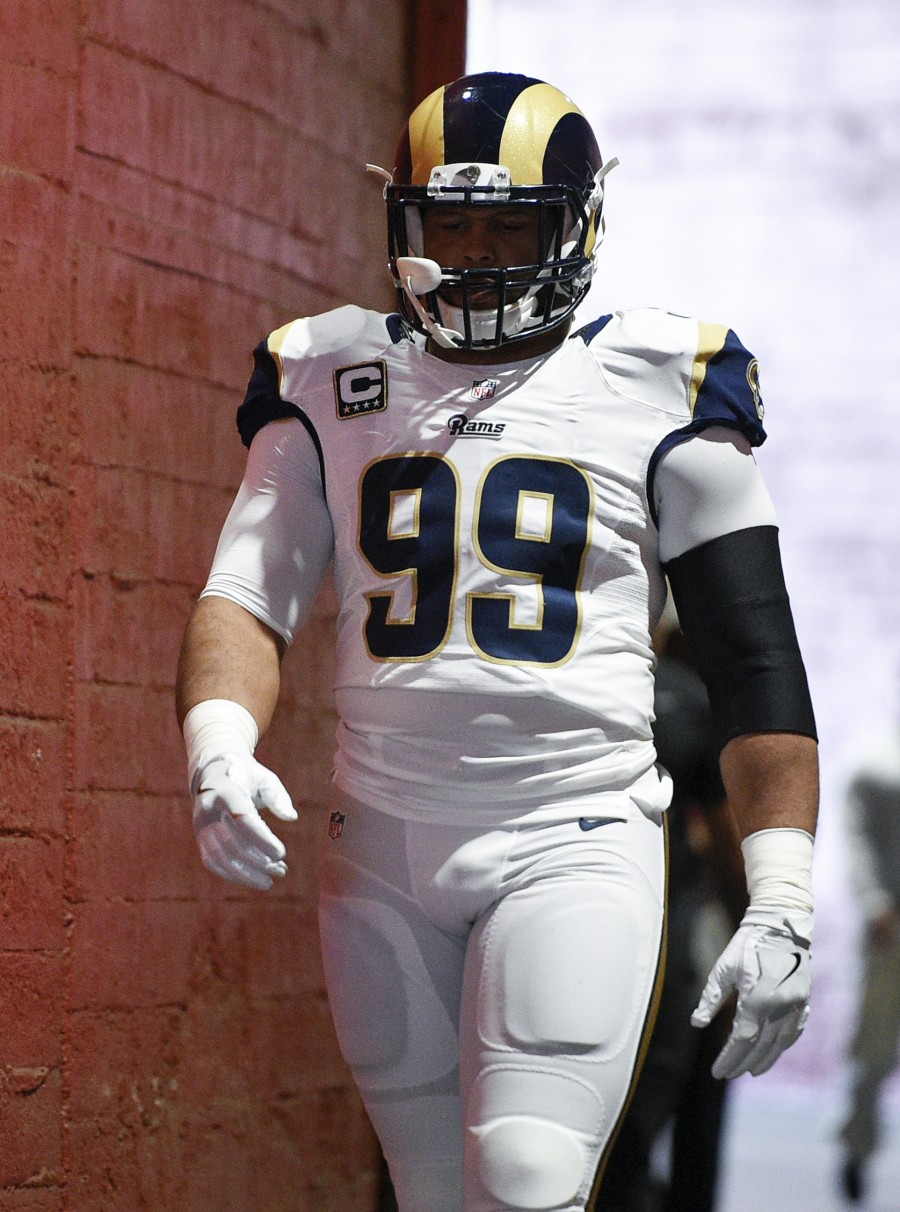 "I think when you build stadiums like this, it's with players like Aaron Donald in mind," Demoff said (via Marc Sessler of NFL.com). "And we've been at this process, working with them for the past year and a half to try to make sure that Aaron is not only here for the opening of the stadium but plays well into his years. And that he can play in the 2022 Super Bowl in his own home stadium.
"So we're working on it and we'll keep pushing forward. The dialogue's been great. It's been positive. I think [Donald] and coach [Sean] McVay have a terrific relationship. We look forward to getting this done. And putting Aaron in the place where he should be among the highest-paid defensive players."
Demoff refused to give a definitive timeline for any signing, joking that the deal would be completed before the team's new stadium was completed. The executive did admit that the front office is hoping to have a deal done before training camp.
It sounds like both sides are trying to avoid the scenario from 2017. Donald ultimately held out for all of training camp and preseason, and his absence forced him to miss the first week of the season. This time around, both the Rams and Donald seem committed to agreeing to a new deal, although it's going to be pricey for the organization. If the 2014 first-round pick is indeed hoping to reset the market, then he'd surely be eyeing an average annual salary that tops Von Miller's league-leading $19.1MM. GM Les Snead previously acknowledged that the Rams will have to sign Donald to an unprecedented contract.
Of course, if there's any defender who's worth a top contract, it's Donald. The 27-year-old has earned four straight Pro Bowl nods and three straight first-team All-Pro honors. Despite ultimately missing a pair of games last season, the defensive lineman was still plenty productive. Donald ended up finishing the campaign with 41 tackles, 11 sacks, and a career-high five forced fumbles.
Photo courtesy of USA Today Sports Images.
Follow @PFRumors