Packers general manager Brian Gutekunst has been a busy man since being promoted to the gig in January. After having previously served as the team's director of college scouting and director of player personnel, the executive is now hands-on with every aspect of the organization.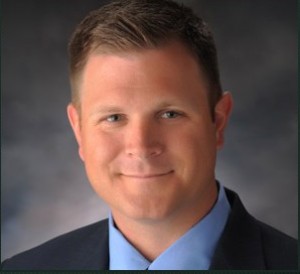 The 44-year-old recently appeared on a pair of Packers-centric podcasts, "Nagler's Never Right" and PackersNews.com, to discuss some of his team's offseason additions and his role as general manager (via Aaron Nagler of JSOnline.com and Jason B. Hirschhorn of NFL.com)…
On the signing of offensive lineman Byron Bell, and whether the addition was an indication that the Packers weren't optimistic about starting tight tackle Bryan Bulaga's recovery from a torn ACL:
"I think moreso for us, we had an opportunity to add a guy who not only has started and played tackle, but guard as well. Having a guy that's going to be able to compete with our group that has 40-some starts under his belt, I think that was something that was attractive to us…It was one of those things that as we moved on, we felt it would improve the entire group."
On the addition of free agent tight end Marcedes Lewis:
"I don't think that's something we expected, for him to come loose. Obviously he had not only been a really good player for (the Jaguars) but an exceptional leader and teammate there.
"For us, I just think that we're tickled to be able to get him. The amount of experience he has at that position, I think it's really going to be valuable to us. The tight end position is one of those positions that it's really tough for young players to come in and make an impact. Obviously, as much experience he has not only in the passing game, but as a blocker as well, I think it's something that will hopefully provide a lot of positive things for us coming forward."
On the fact that team president Mark Murphy retained the power to fire and hire head coaches (as opposed to the GM making the decision):
"It was certainly different than what I've been exposed to here in Green Bay. I needed some time to kind of process it. I think the thing to me that made it OK with me was the people. The relationships I already had with Mark [Murphy] and Mike McCarthy and Russ Ball. I think that's what made it OK and made it easier for me. But it was certainly something I hadn't seen or been a part of in my professional career."
Photo courtesy of USA Today Sports Images.
Follow @PFRumors