Redskins head coach Jay Gruden was mentioned as a potential hot seat candidate at the end of last season, but the team — citing the injuries that Gruden had to deal with in 2017 as well as his leadership skills — decided to give him another shot. At least one other club would have been interested in Gruden if he had become available, as the Bengals were reportedly considering him for the head coaching vacancy they nearly had when it appeared as though Marvin Lewis would be moving on.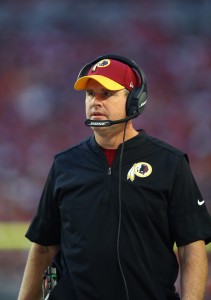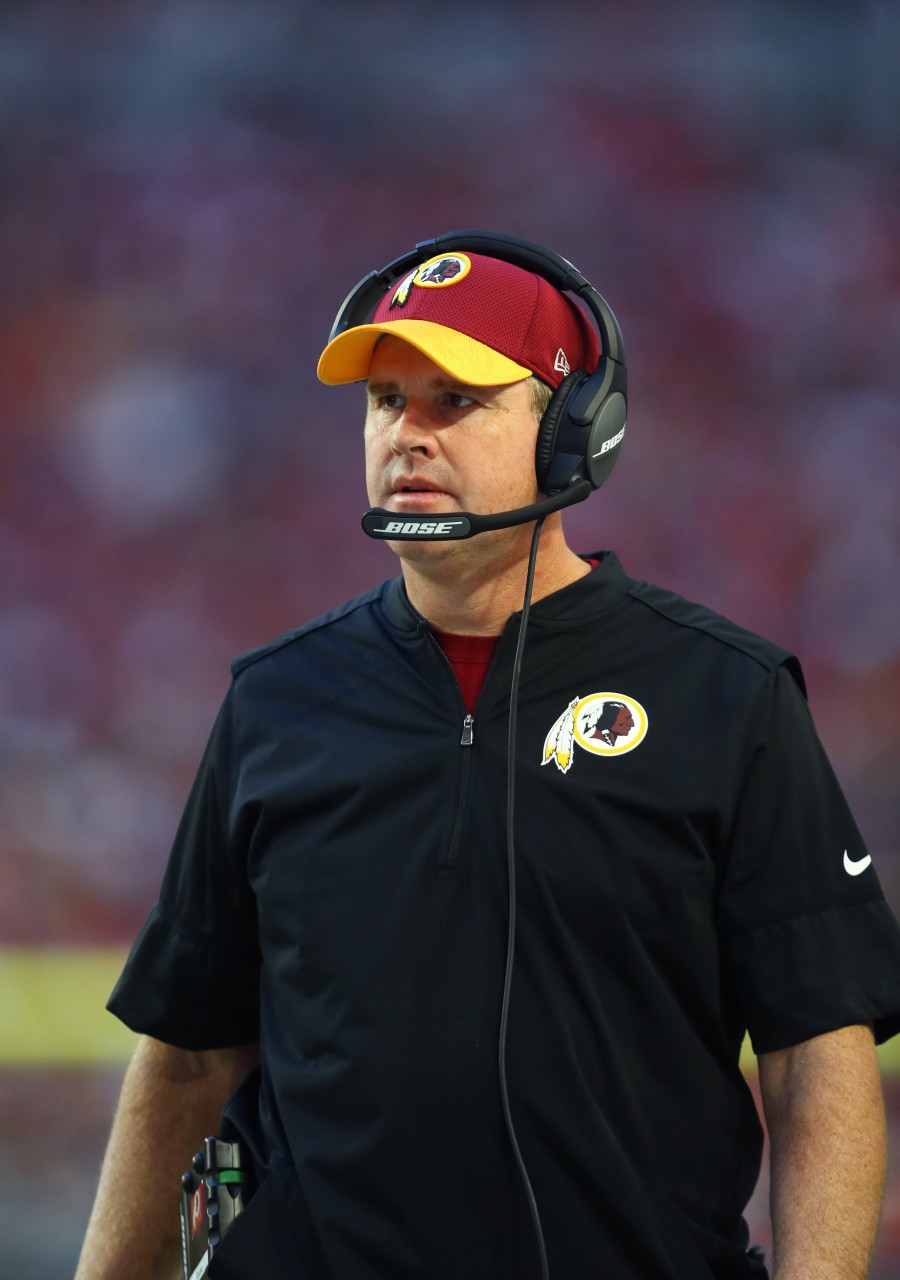 It is true that Washington was beset by difficult injuries in 2017, and in the 2015-16 campaigns, Gruden led the club to its first consecutive winning seasons since 1996-97, including an NFC East title in 2015. But the fact remains that he has compiled an underwhelming 28-35-1 regular season record in his four years at the helm, and the Redskins lost the only playoff contest that he has coached. As John Keim of ESPN.com writes, there has been no double-digit win season or deep playoff run for Gruden to fall back on, and he has already lasted longer than any other head coach under owner Dan Snyder.
Keim therefore suggests that Gruden could very well be coaching for his job in 2018, despite the fact that Snyder gave the former Cincinnati offensive coordinator a two-year extension last offseason that keeps him under contract through 2020. It is difficult to say that Washington needs to win a certain number of games or make the playoffs for Gruden to remain in 2019, but Keim does indicate that, if the team stays relatively healthy and posts another 7-9 or 8-8 season, Gruden could very well be looking for new employment next year.
He will, of course, be working with a new quarterback in Alex Smith, but Keim says that, given Smith's experience and skills, Gruden will not be able to use Smith's lack of familiarity with his system as an excuse. Keim adds that while there are certainly weak spots on the Redskins' roster, they should be good enough to compete for a playoff spot.
Photo courtesy of USA Today Sports Images.
Follow @PFRumors