Aaron Rodgers turns 35 in December, but retirement doesn't appear to be anywhere on his radar. The Packers quarterback says he wants to play until he's 40 (via Peter King of NBC Sports).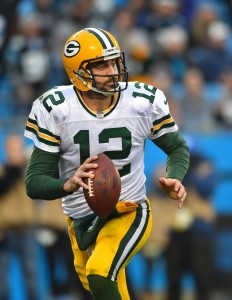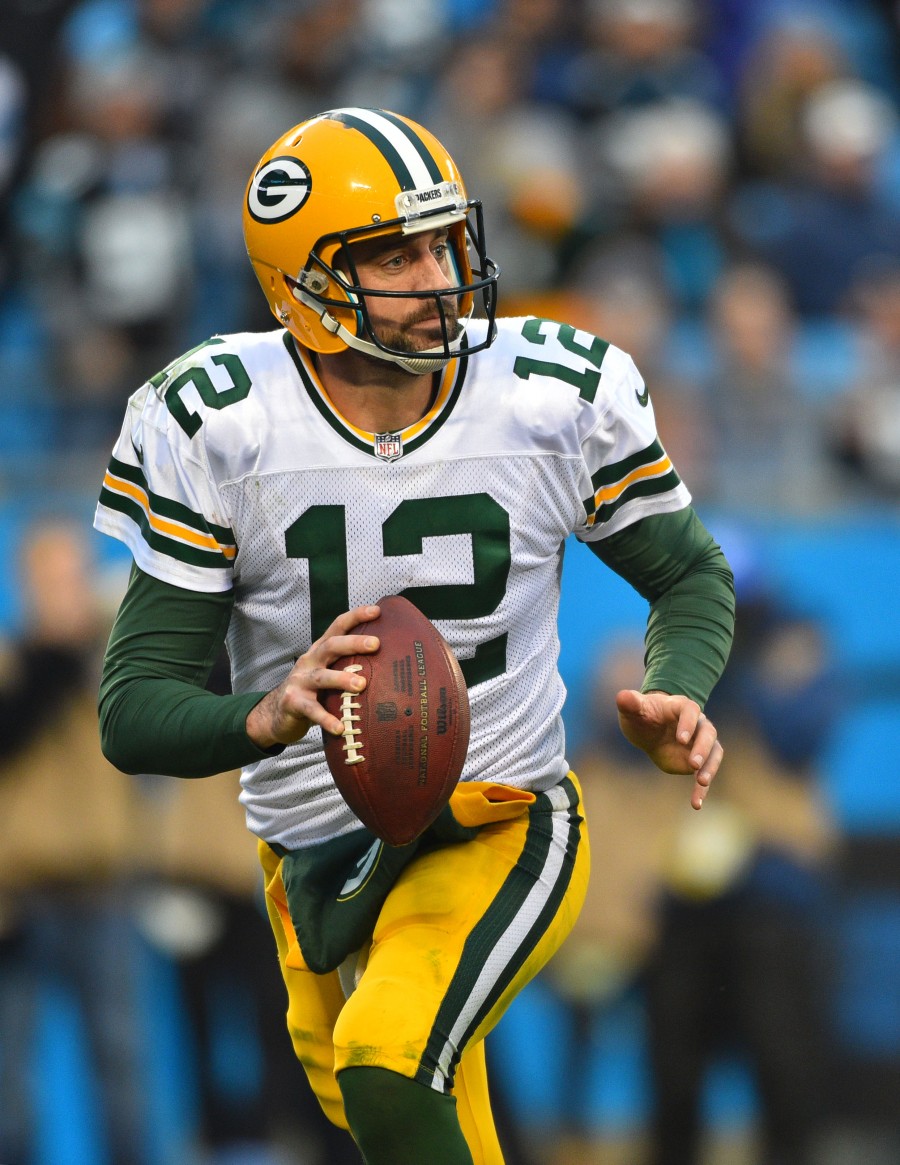 "I'd love to play to 40," Rodgers said. "I just think that number means a lot. Obviously, [Tom] Brady is kind of rewriting the book. Brett [Favre] had a good season when he turned 40. My goal is be able to move like I do or close to how I do and still be able to do that at 40 … just because nobody's been able to do that and still move around the same. Steve Young's career was cut short in his late thirties. John [Elway], the same—he didn't really move the same as when he was younger. So to be able to move the same way at 38, 39, 40 would be cool. That's my aim."
Rodgers has had setbacks, including two clavicle injuries in the last five years that have cost him a combined 16 games. Some may say that Rodgers has to adjust his game and get rid of the ball sooner, but the QB doesn't agree. He says he'll look to play for several more seasons while occasionally taking big hits when necessary.
Rodgers also reiterated his desire to finish his career as a member of the Packers, though he indicated that his next deal might break the mold.
"It's only been on my mind because … people have been writing and talking about it a lot," he said when asked about the possibility of a unique contract extension. "There have been many conversations about it. I think that there's some merit to looking into where you do a non-traditional contractual agreement. If anybody at this point is gonna be able to do something like that, I think there needs to be a conversation about it. I never said anything about [tying the contract to] the cap. I just think there's ways to do contracts where you can still be competitive so the team is happy about it, but have some more freedom."
Rodgers recently said that reports of him seeking out-clauses and options on his contract to stay in control of his deal are just "conjecture," but the QB appears to have confirmed that talk in his chat with King.
Photo courtesy of USA Today Sports Images.
Follow @PFRumors