After Seahawks star safety Earl Thomas held out from all offseason work in the hopes of landing a new contract, he ultimately reported to the team and has played in Seattle's first two games this season. But the relationship between player and team is not in a good place, as Chris Mortensen of ESPN.com reports that Thomas missed practice twice this week and that the Seahawks are considering fining Thomas a significant amount for conduct detrimental to the team. No final decision has been made in that regard.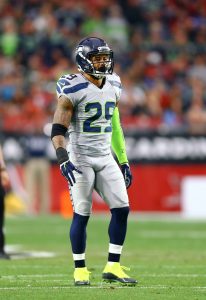 Of course, trade rumors have swirled around Thomas for months, as he is entering the last year of a four-year deal and the Seahawks are in something of a rebuilding phase. If the Seahawks are going to trade Thomas, it has long appeared as though the Cowboys will be their trading partner. Dallas expressed the most interest in Thomas this offseason, having offered a second-rounder to Seattle in exchange for Thomas, and the Cowboys currently employ former Seahawks DC Kris Richard, who is a big Thomas fan (Richard has also been calling plays for the Dallas defense this year). Such a trade would also represent a homecoming for Thomas, a Texas native who played his college ball at the University of Texas. Indeed, Ian Rapoport of NFL.com reported this morning that there are several people within the Cowboys organization who hope that the two sides will rekindle trade talks in short order.
However, Mortensen says that it is a "super long shot" that Thomas lands in Dallas, although he says the Chiefs have emerged as a potential landing spot. Seattle has engaged in trade talks with both Dallas and Kansas City, and it could be that Eric Berry's long-term outlook is creating a need for the 2-0 Chiefs to enter the bidding for Thomas. Kansas City has $11MM of cap space, so it could absorb the remainder of Thomas' $8.5MM 2018 salary, and the team's long-term prospects could be bright enough to convince Thomas to sign a multi-year deal.
If the Seahawks fall to 0-3 today, it stands to reason that they would be more willing to part with their top trade chip, as they would only net a 2020 third-round compensatory selection if they were to keep Thomas through 2018 and let him walk in free agency. Plus, it seems that the tension between Thomas and Seattle is beyond a point where the two sides would consider extending their relationship, so it may make sense for the Seahawks to move on now.
Albert Breer of TheMMQB says several teams are monitoring the Thomas situation, and there is a sense that he could be traded before the October 30 deadline.
Photo courtesy of USA Today Sports Images.
Follow @PFRumors