An arrest warrant has been issued in Austin, Texas for free agent safety Earl Thomas, per ESPN's Brady Henderson.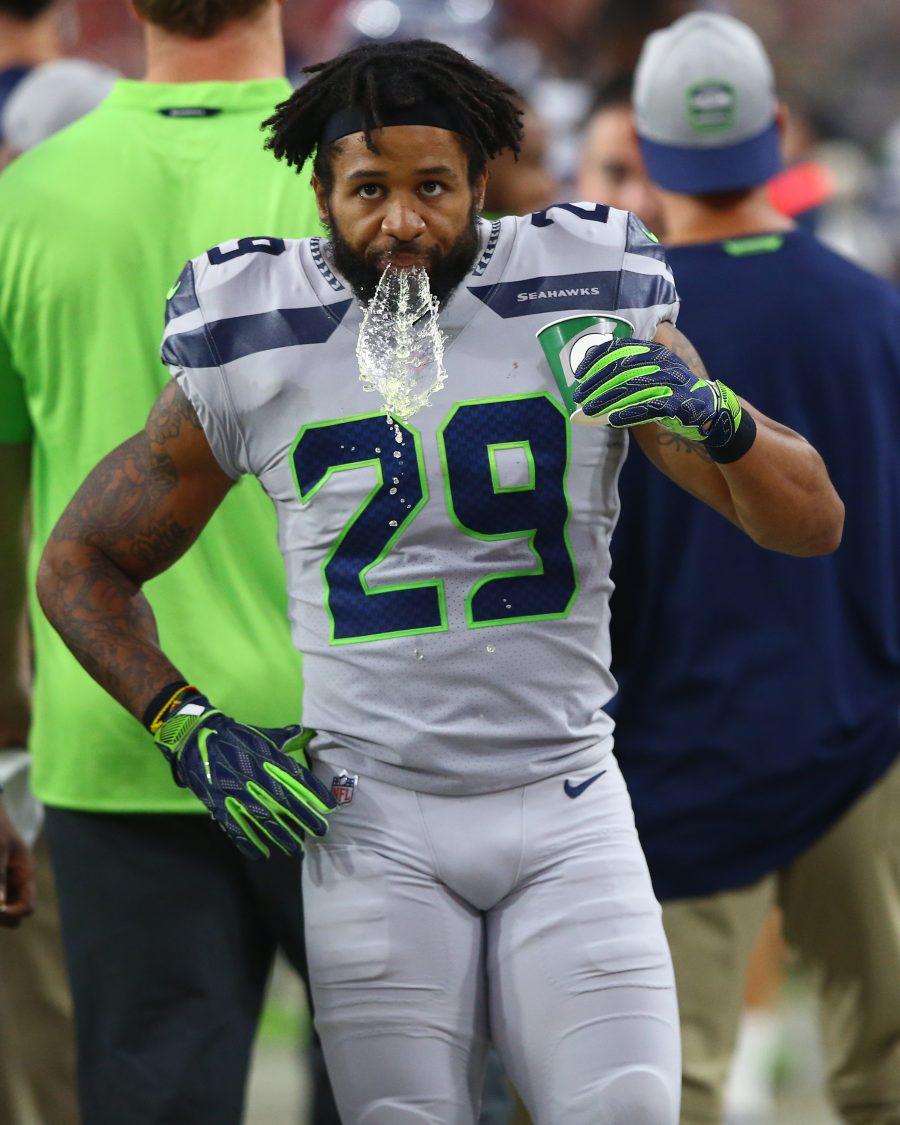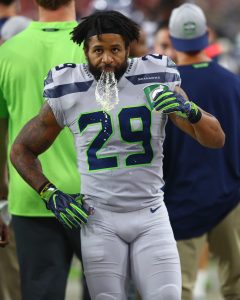 The warrant, which was signed in late April, charges Thomas with a third-degree felony for at least two violations. A protective order from May 2021 stated that Thomas could only communicate with a woman "through a co-parenting phone app," but the player has allegedly violated the order by sending "threatening messages to a woman about her and her children."
The woman told police that Thomas recently threatened to "kick [her] ass" and bragged about the recent acquisition of two handguns. Thomas's lawyer, who has been representing the player in his ongoing divorce, stated that his client was simply reaching out to the woman to coordinate visitation with their children.
This isn't the player's first run-in with the law. The Austin American-Statesman reports that Thomas was also arrested in February 2021 on a "a misdemeanor charge of unlawfully carrying a weapon." The player eventually forfeited the weapon and the charges were dismissed. Meanwhile, as Henderson writes, a woman named Nina Thomas was arrested in April 2020 for pointing a loaded handgun at the NFL player during a "heated argument."
In nine years with the Seahawks, Thomas totaled 664 tackles, 28 interceptions and 67 pass deflections. A key member of the 'Legion of Boom', it was with Seattle that he made two straight Super Bowl appearances, including a title in 2013. Things didn't end well for Thomas in the Emerald City, however. A contract dispute, coupled with a broken leg, marked the conclusion of his final campaign with the Seahawks. He signed a four-year, $55MM deal with the Ravens in 2019, leading to big expectations for himself personally and the team in general.
In what ended up being his lone campaign in Baltimore, the 2010s All-Decade member put up respectable, if unspectacular, numbers. He recorded a pair of interceptions and allowed a passer rating of just 24.2, leading to his seventh Pro Bowl nod. His overall understanding of the playbook and interaction with teammates, however, weighed those statistics down. Not long before the start of the subsequent season, Thomas was involved in an altercation with fellow safety Chuck Clark. Shortly thereafter, he was released by the Ravens. Speculation heated up regarding where his next destination would be, including, most notably, the Cowboys. No team came close to signing him, however, and he has remained on the sidelines for the past two seasons.
Thomas recently stated his desire to continue his NFL career.