The Redskins are making a quarterback change. The Mark Sanchez-era is over just after it got started, as the team will start Josh Johnson moving forward, coach Jay Gruden announced after the game (link via Josh Alper of ProFootballTalk).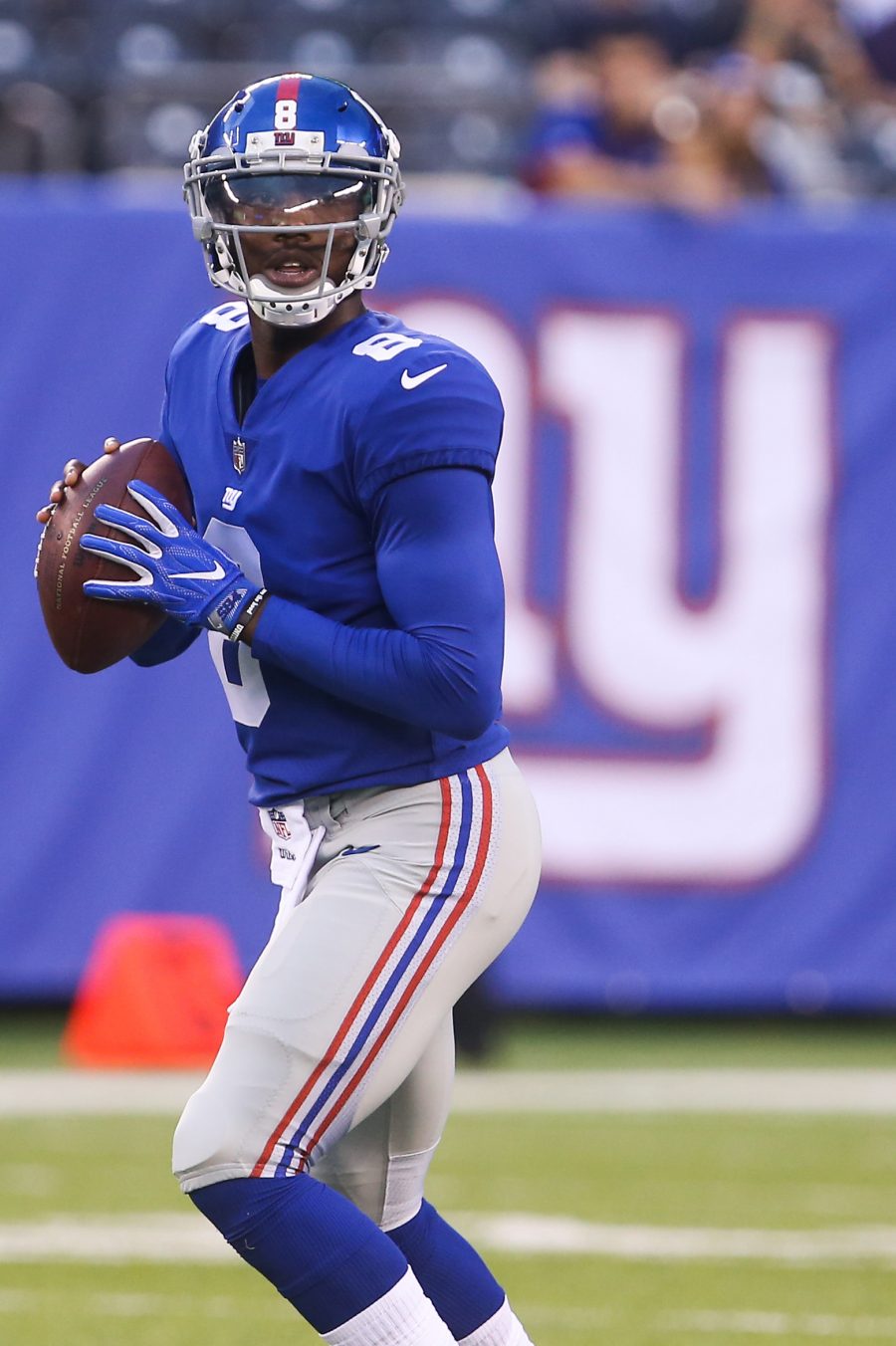 Sanchez played awfully and put up zero points by the time he was benched, tossing two interceptions. Johnson came into the game and immediately provided a spark, leading two scoring drives and putting 16 points on the board to make the loss slightly less lopsided. Redskins players immediately responded to and rallied around Johnson, so the permanent switch to him isn't a surprise.
Incredibly, Johnson hadn't thrown a regular season pass since 2011 when he was suddenly thrust into the game. Johnson was only signed off the street less than two weeks ago after Colt McCoy's season ending injury, so his play was impressive. Johnson, who had been all set to join the San Diego Fleet of the upstart AAF league before getting the call from the Redskins, completed 11 of 16 passes for 195 yards, one touchdown and an interception, good for 12.2 yards per attempt.
Sanchez was six of 14 for 38 yards and two interceptions, including a pick-six, before exiting. He also struggled mightily last week when he came on in relief of McCoy on Monday Night Football. The Redskins' season is quickly circling the drain after a surprising 6-3 start as they've been crippled by injuries. While still technically alive in the NFC East race, their playoff hopes have rapidly diminished, but perhaps inserting Johnson into the lineup can create some momentum and help them finish strong.
Follow @PFRumors